Italian mini-yacht maker Jet Capsule has created futuristic off-grid homes on the ocean in shape of UFO (Unidentified Flying Object). The UFO-shaped floating homes features two half-spherical shells that are divided by a floating disc. While living above water, the inhabitants will not miss their land homes. This is because both these halves are combined to form a two-story interior that features all amenities required for a comfortable living.
The upper deck consists of living area, dining area, kitchen and a circular patio that allows you to enjoy 360-degree view of the surrounding seascape. On the other hand, lower deck includes bedroom and bathroom, along with huge glass walls that offers view of marine life. Over all, the floating UFOs are perfect off-grid homes for relaxing and comfortable life on water.
These floating homes are completely self-sufficient – as they are powered by solar panels, and optional wind and water turbines. The energy generated by these units is further stored in batteries that further convert collected energy into electricity when needed.
For now, it is just a concept and designers behind the UFO homes are seeking an investor to create a prototype. Hopefully, they find their potential sponsor soon and in coming years we'll be able to see these futuristic off-grid homes floating on the oceans.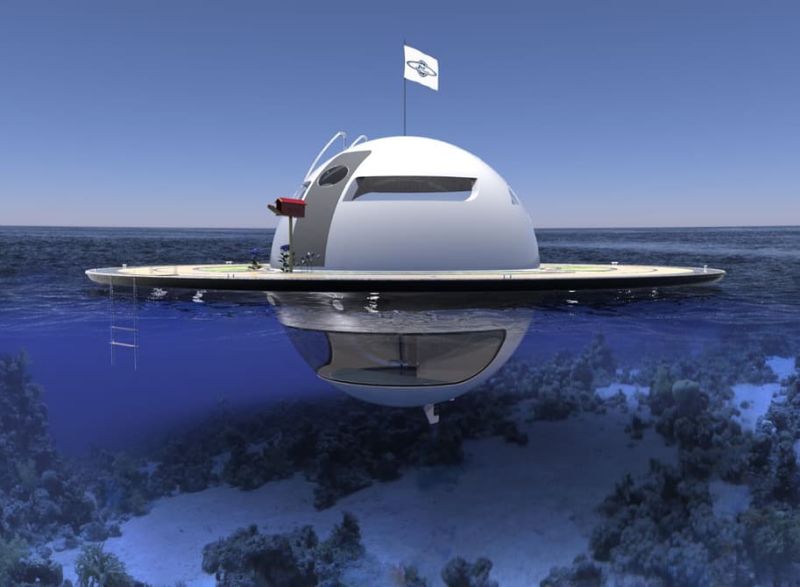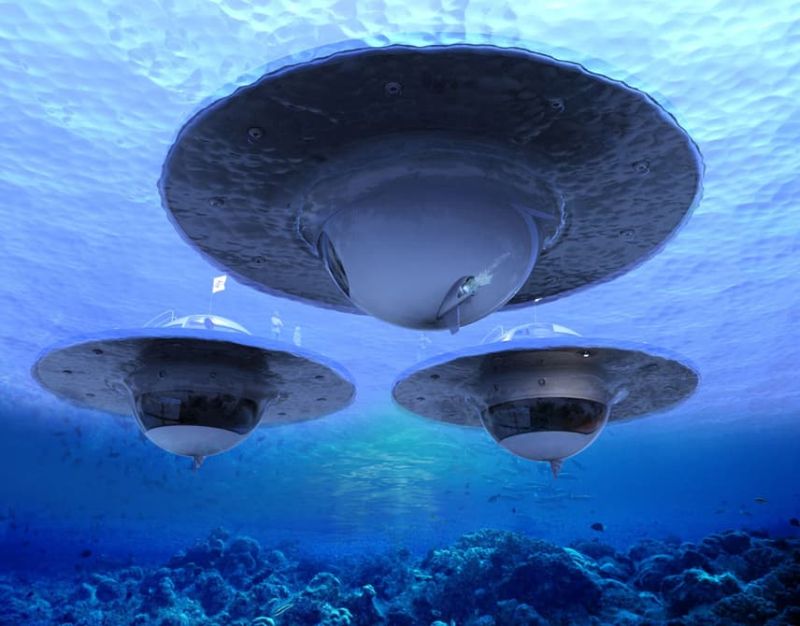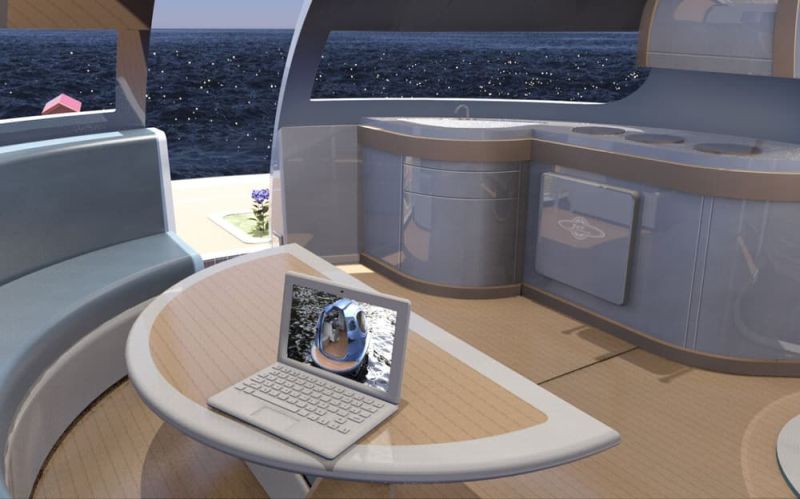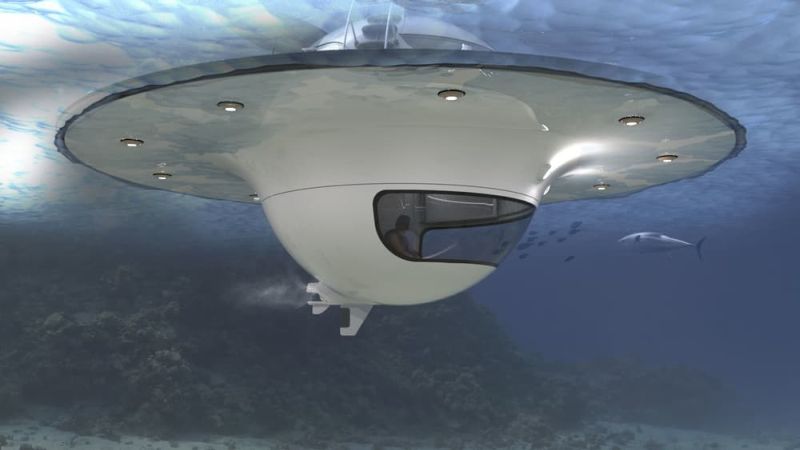 Via: Gizmag