Jetlag tea & wine bar designed by Mimosa Architects in collaboration with Lenka Pechanová is located in the center of Prague, Czech Republic. Its name quite clearly suggests what this new small bar is famous for. The entire space of the bar is divided into different time zones, and the world map is also imprinted on the walls to make it a bit realistic for guests. Although this bar is just 15-meters long, the design team has nicely decorated the space to allow guests enjoy the feeling of roaming throughout the world only along within the length of the bar.
The unique spatial arrangement of the Jetlag bar is achieved by cutting the interior space into different time zones through stainless steel rods rotating throughout the bar. This steel curvature defines real time zones and creates particular parts of the bar space – the bar itself, wine and tea shelves, light fixtures, benches etc. Each zone begins and ends with steel rods delimiting the space. One another fascinating feature is the hanging stemware rack. Visitors here can enjoy one of the world's most popular Chilean wine and Ceylon tea, however, coffee is also served.
Also Read: Drink Company opens Game of Thrones pub in Washington
It's like jumping to different regions you wished to visit ever in your life. As you enter inside, you are in the US and within a few steps; you can reach India or some other country. Jetlag tea & wine bar is a great example of how creative Czech designers are when it comes to cafe architecture.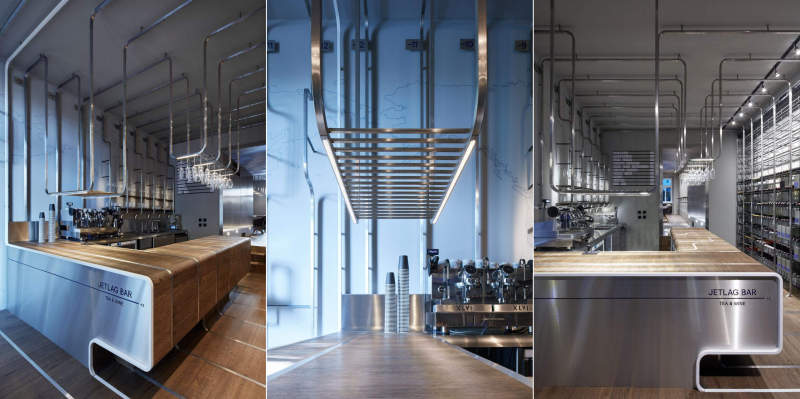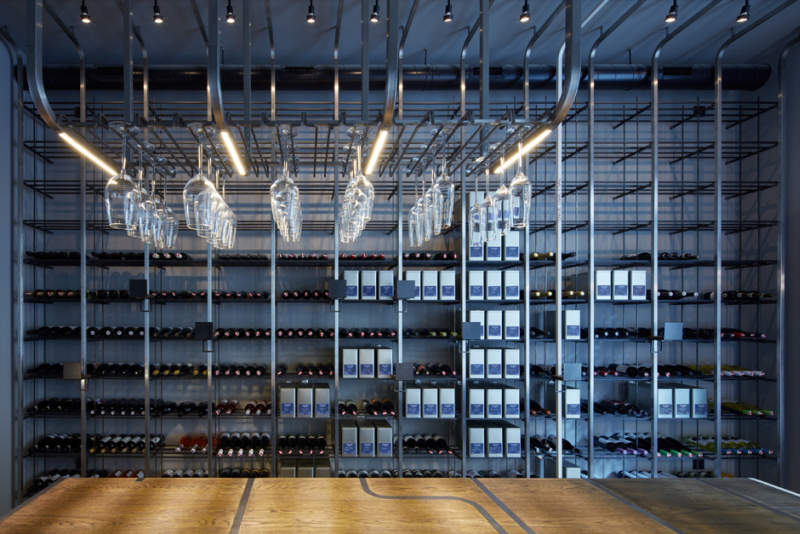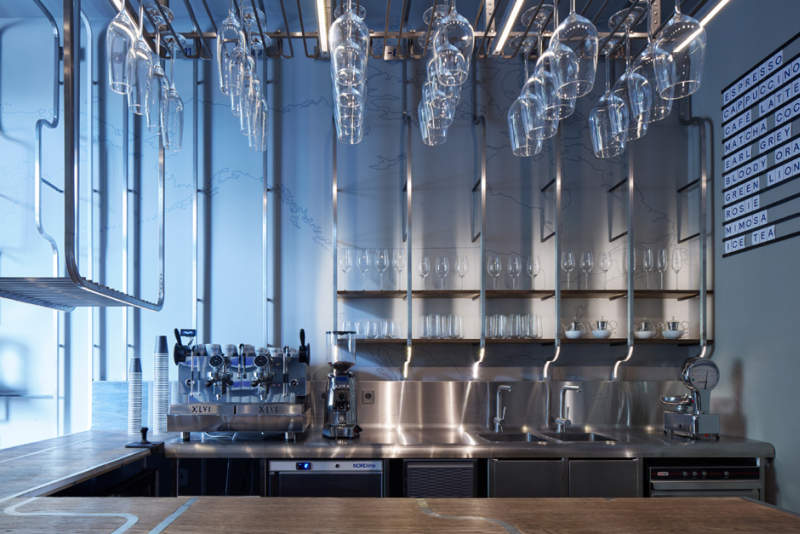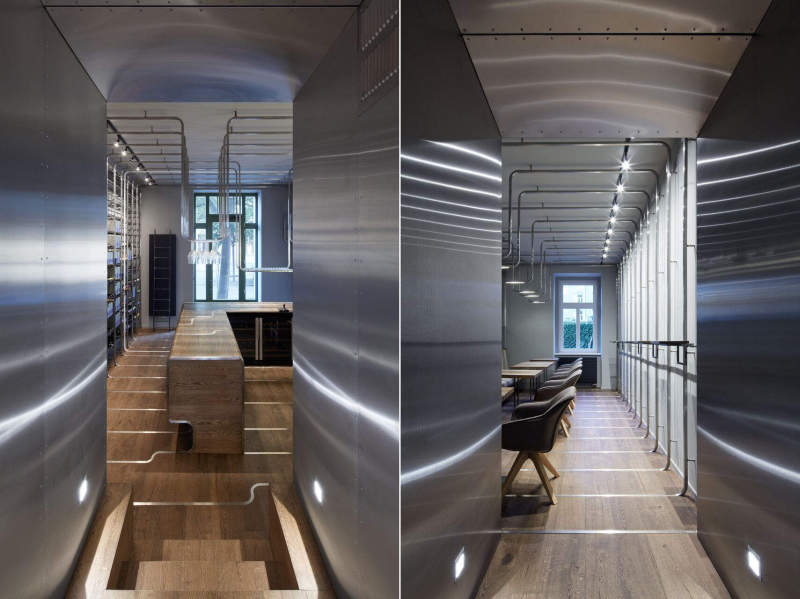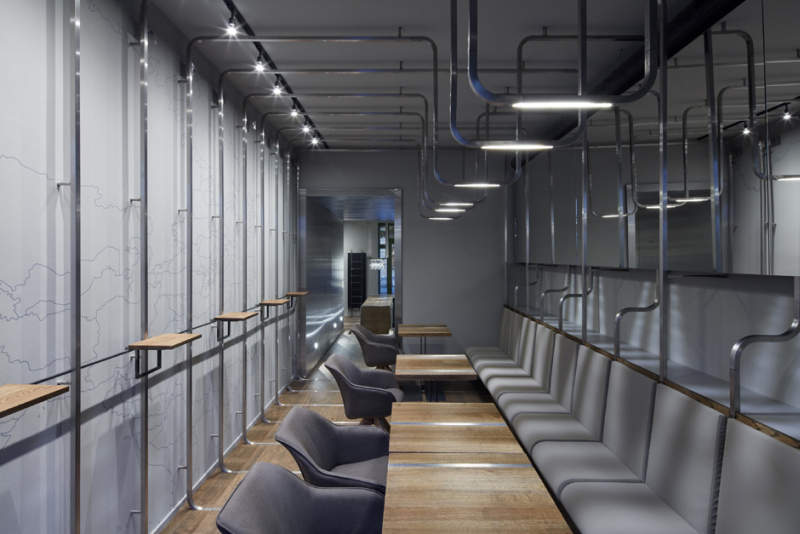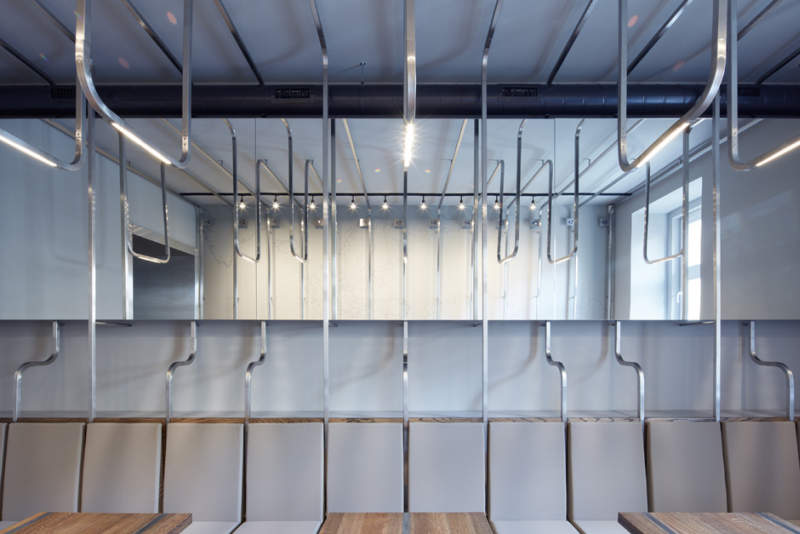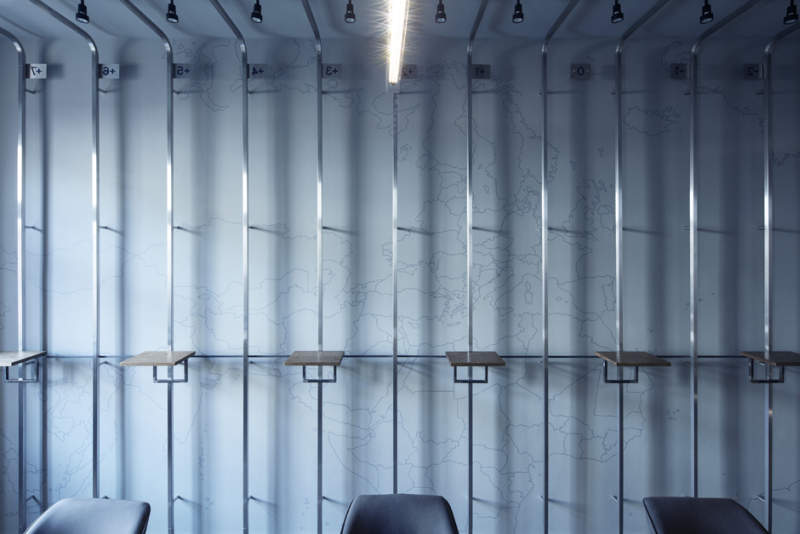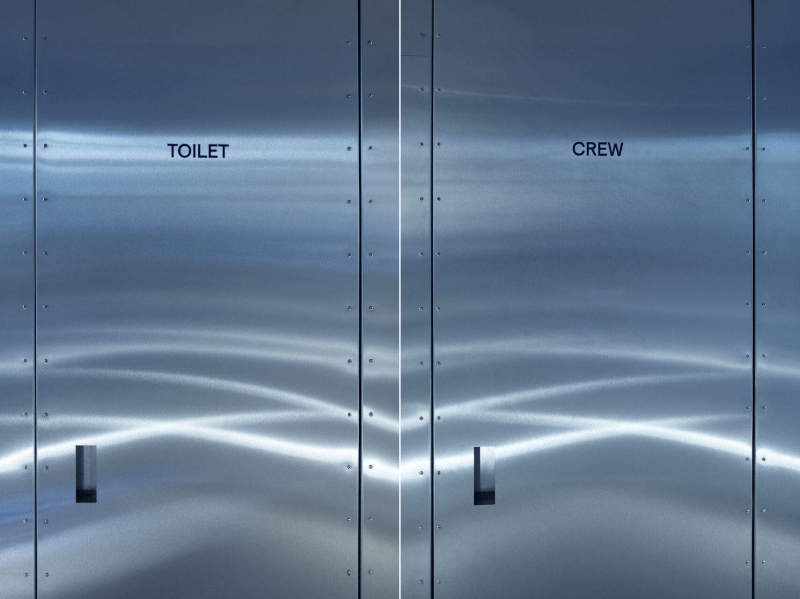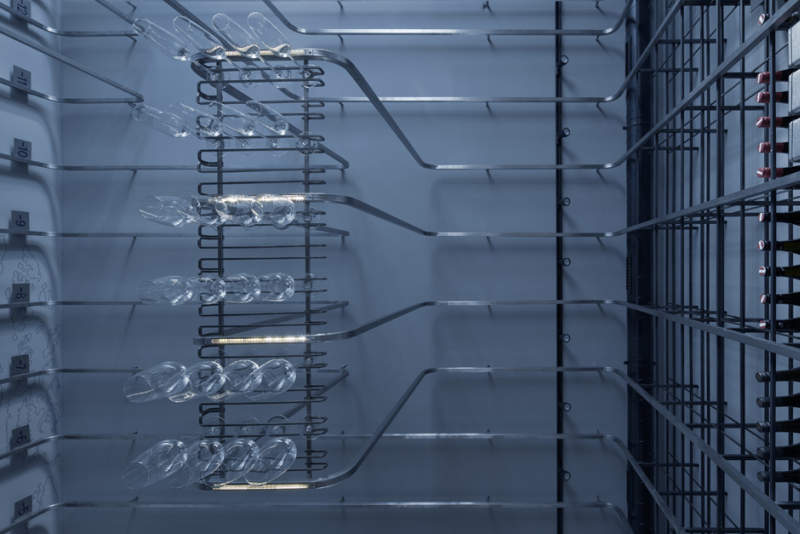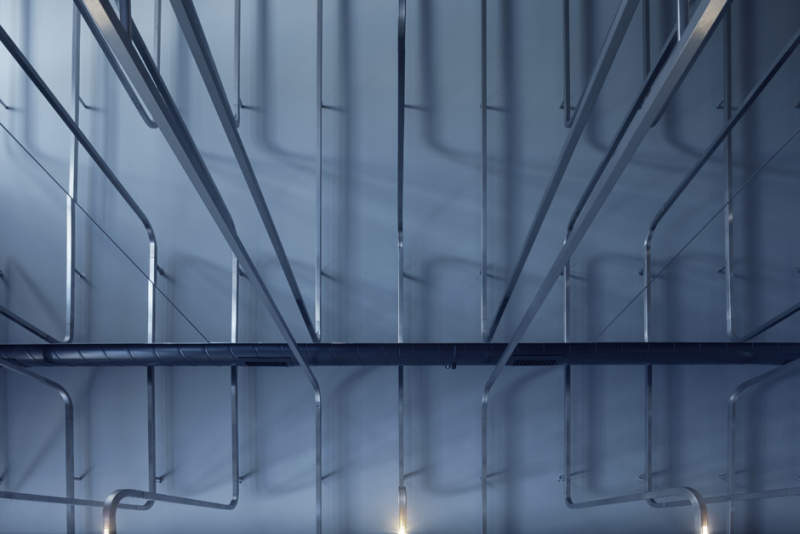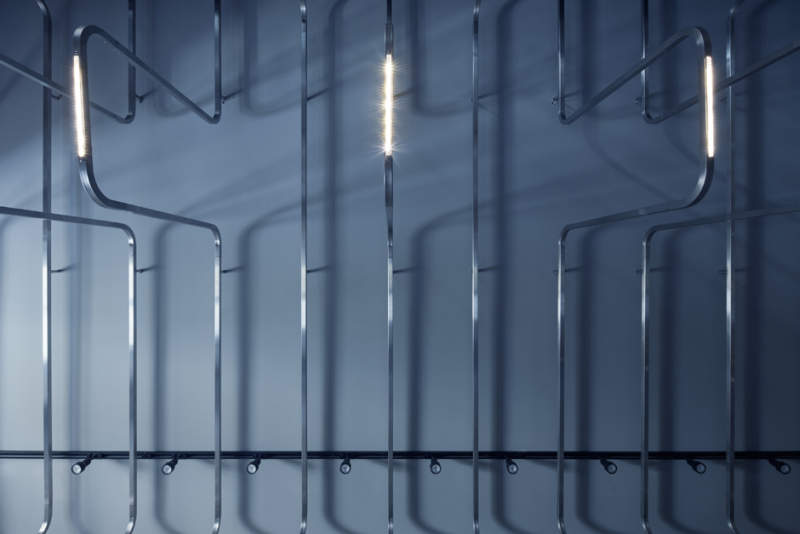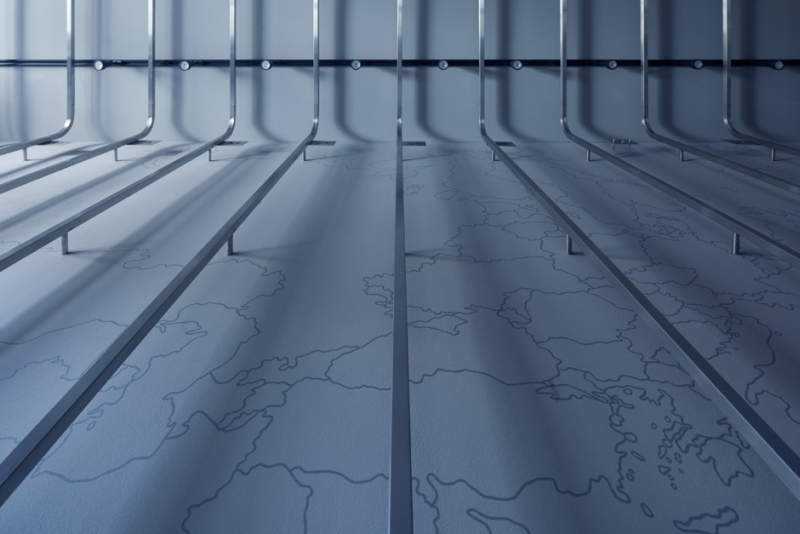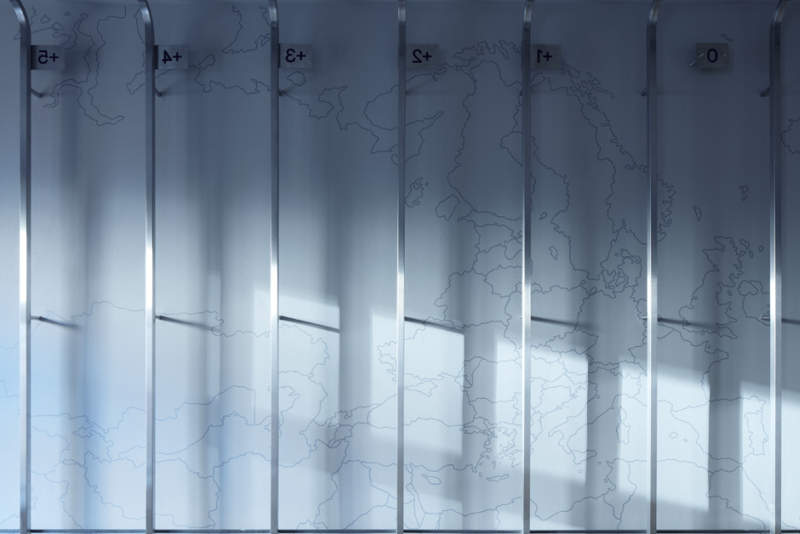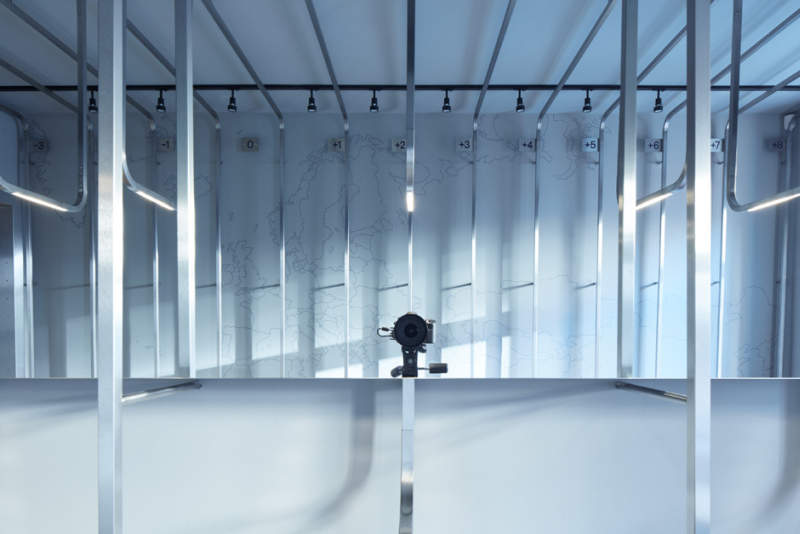 Special thanks to Adam Kencki, of BoysPlayNice, for sharing photographs and details with us.