Last week, tech lovers were on the edge of their seats when Apple released information on their much-awaited products. If you were too busy eyeing at Apple's big event, then you may have missed the launch of Jim Beam's own Apple Watch.
Yes, you read that right. The liquor brand Jim Beam has moved into the watch business. Well, instead of integrating all smart features and touchscreen into their watch they have installed it with an easy-to-carry shot glass. No kidding!
The liquor brand has put together a parody smartwatch that comes with a 1.5-ounce pop-up shot glass. Dubbed Jim Beam Apple Watch, this collapsible shooter is paired with a green and black strap that's adjustable to 12 different sizes. The revolutionary timepiece doesn't serve any functional purpose as a tech or timepiece. In fact, its design replaces the time face with a collapsible metallic shot glass that is fitted with a lid.
When the shot glass is needed, it can be rendered to full size by turning the green knob. Once the glass is out, it can be filled with your favorite liquor. Enjoy your favorite drink, and retract the glass after use. This unusual design makes use of a satirical marketing method for brands to capitalize popularity of their products in the industry.
However, the ad is not just for grabbing attention. Bourbon lovers can actually pre-order their own Jim Beam Apple Watches for $17.99. Sadly, all these kinky watches were sold out in just three hours. But you may want to keep an eye out for restocks.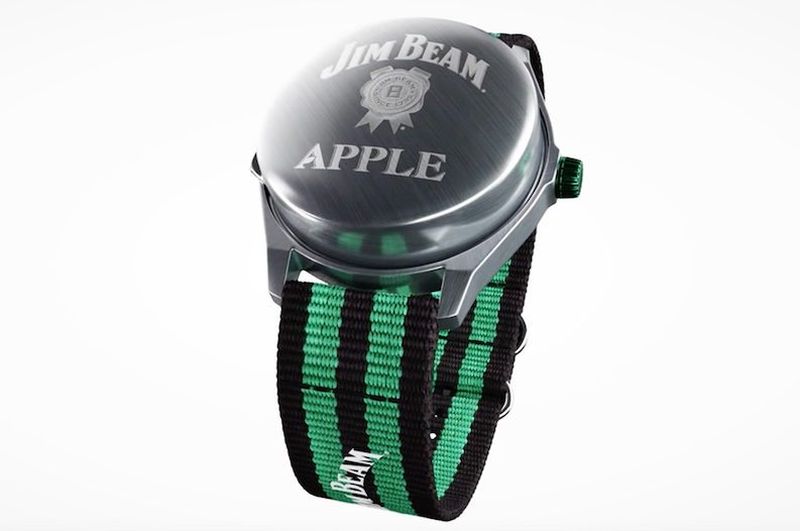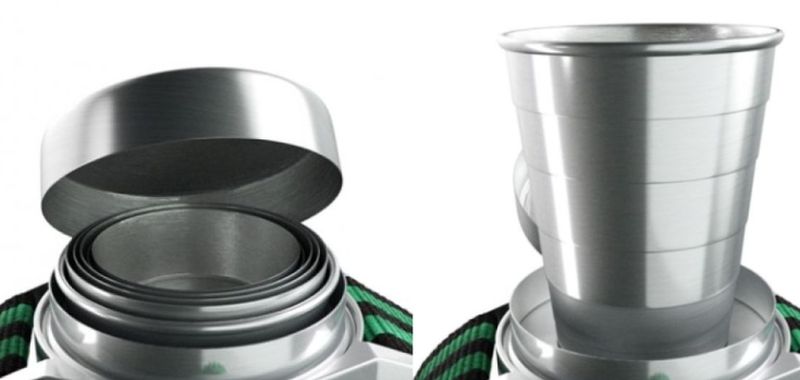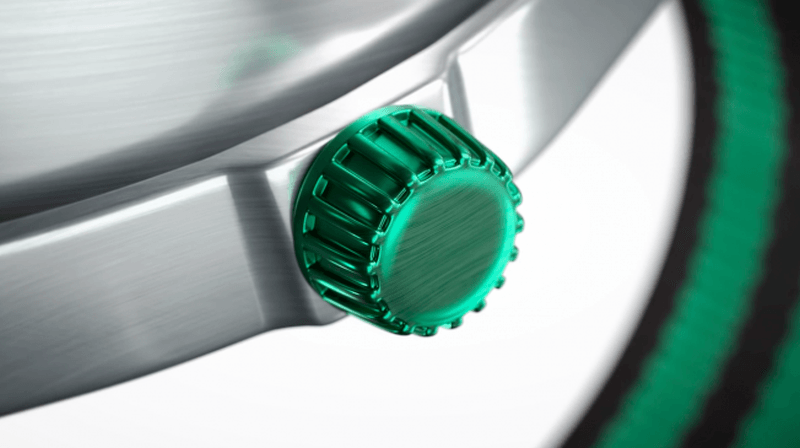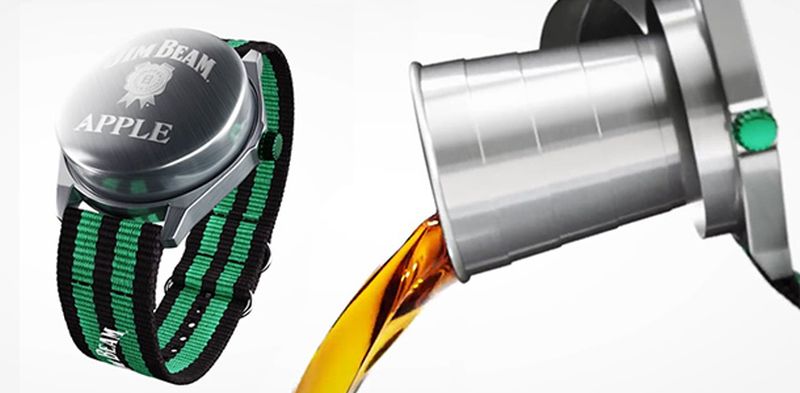 Via: Thrillist