Jinyeong Yeon is a Seoul based industrial designer who primarily focuses on making contemporary interpretations of traditional Korean furniture. He also takes interest in projects that involve the use of repurposed materials. Take a look at his latest design project – a padded chair made from an uncommon material.
These padded chairs are made in collaboration with South Korean design brand shirter. Yeon has taken Shirter's unsold goose down jackets and turned them into furniture. The jackets that were destined to go waste have been given a second life by the designer.
Also Read: Don't Expect the Carbon Fiber Phantom Chair to Disappear in Thin Air
The designer has used the goose down of the puffer jackets to pad the seats, which ensures a cozy feeling for the person sitting on the chair. The details of the original product, such as pockets and sewing lines have been kept intact to add a sense of individuality to the chair design.
Jinyeong Yeon has also created colorful chairs by repurposing textured aluminum sheets.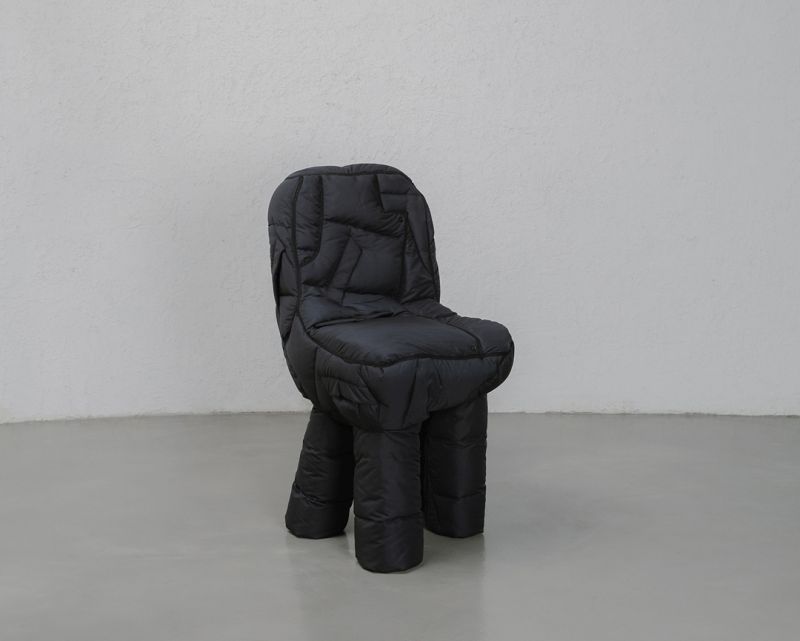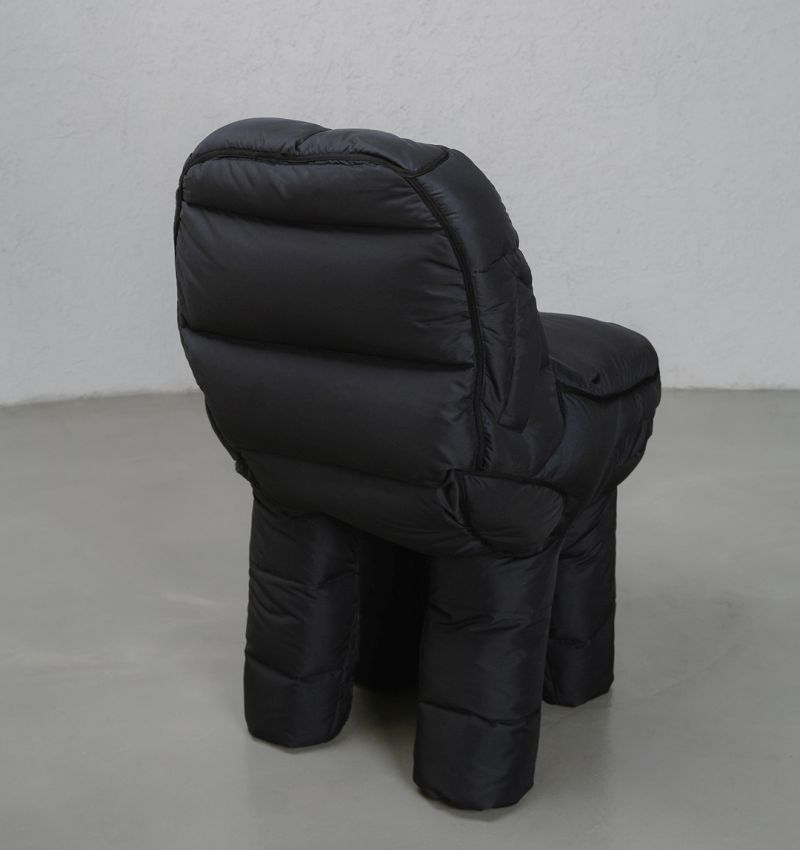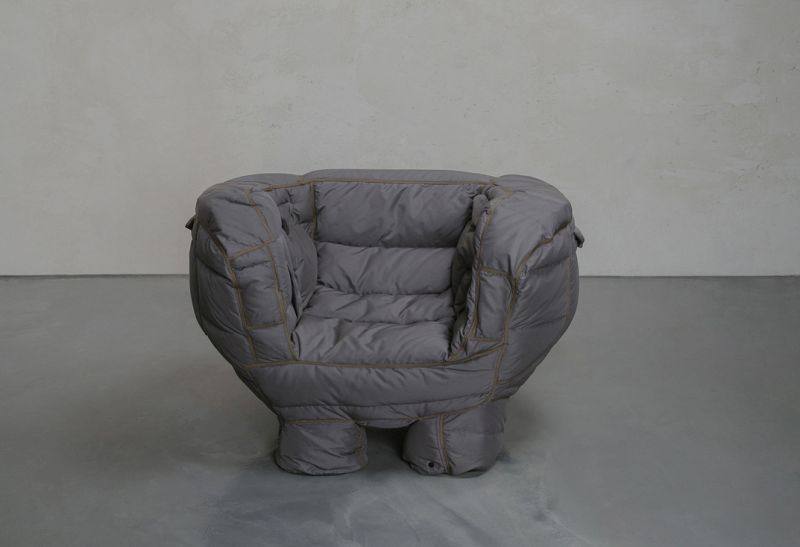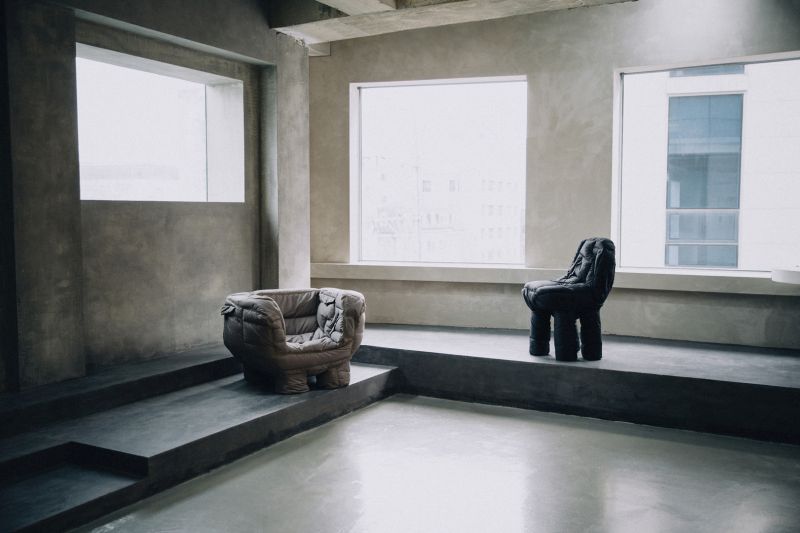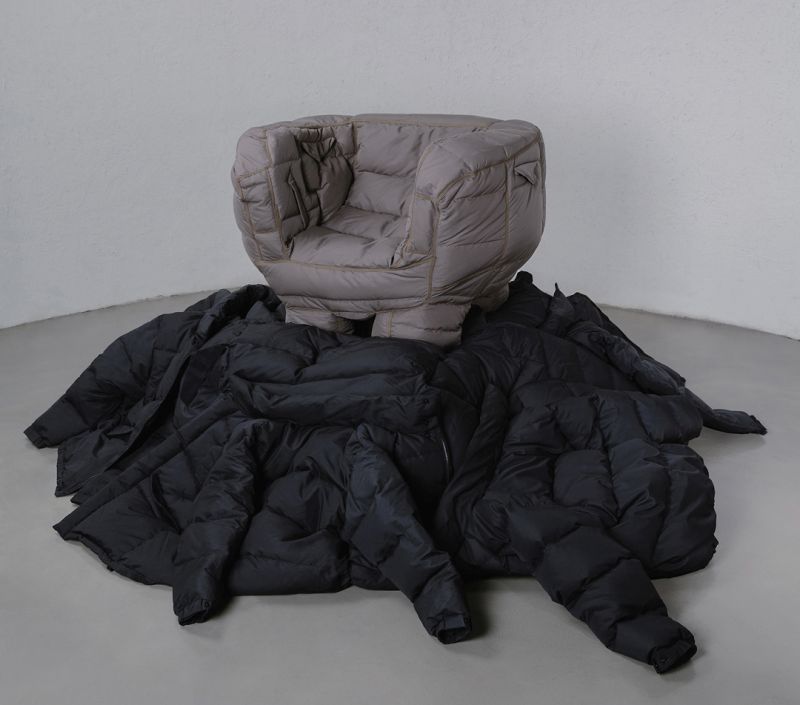 Via: designboom