Austria-based architectural firm Jochen Specht has transformed the old Haus Hohlen into a contemporary abode with front section upgraded with glass windows. The minimalist dwelling is situated on a hill above Dornbirn, Austria overlooking the Rhine delta and Lake Constance and was built in 1961.
In 2012 four inhabitants residing within the 85-square meter dwelling figured that it became too small for them, so they commissioned the architectural firm to expand the area meanwhile maintaining its originality and simplicity. Resulting is the new building envelope at certain distance around the old house. It is constructed with timber frame construction that is intended to form a spatial contrast its sturdy structure. Moreover, its The external wood in dark shade is used purposely to harmonize the building with the forest landscape.
The existing roof was extended 4 meters on the verges sides and 1.5 meters on the rim. It is highly insulated with organic materials such as wood fiber or foam glass; as well as triple glazed to guarantee very low energy consumption. Interior of the entire house is clad in wood with floor heating and front section of the building has huge glass windows, offering beautiful forest views to the inhabitants. Inside the house features a large living area, bedrooms, bathrooms and fully-equipped kitchen; everything needed for a basic living. It is a perfect example of simple house design that offers full facilities required for a comfortable living. Have a look at the images given below to find out more about the expanded structure.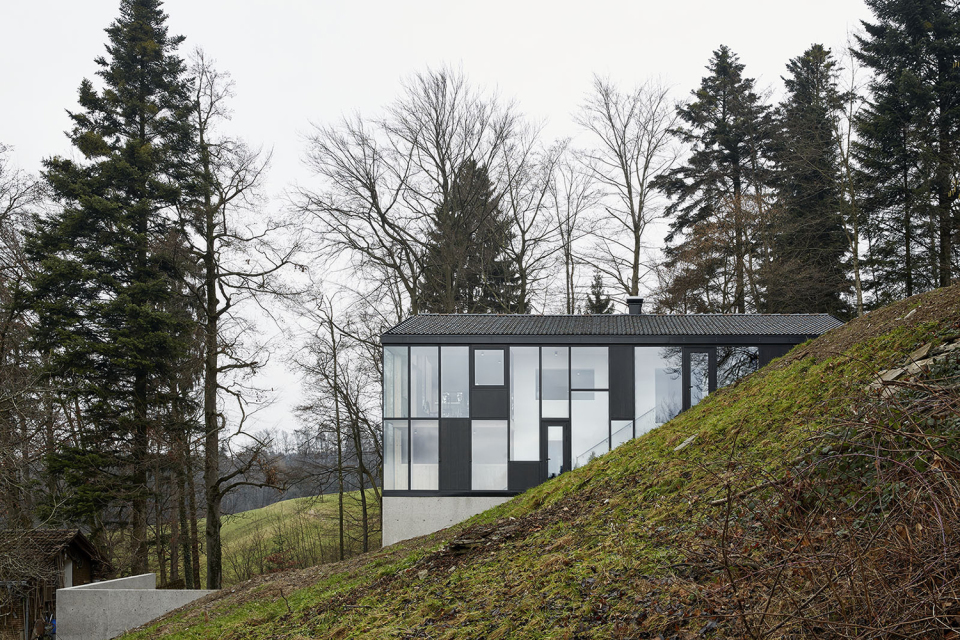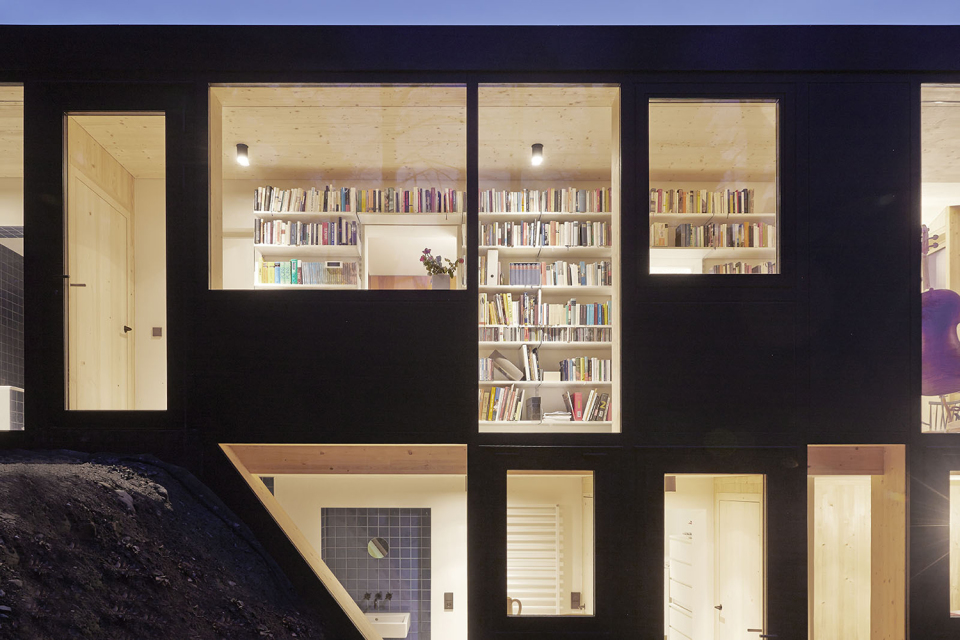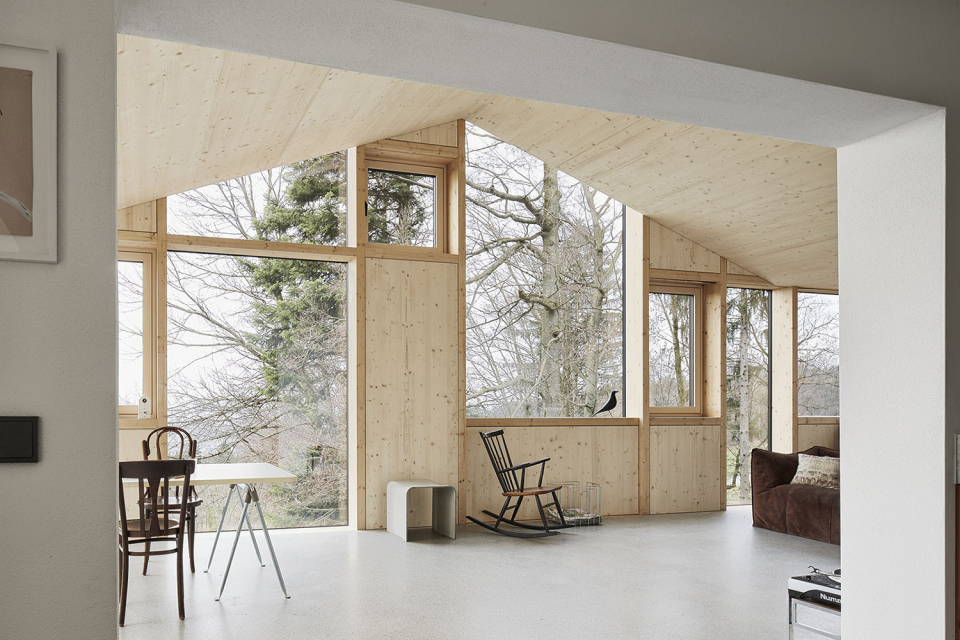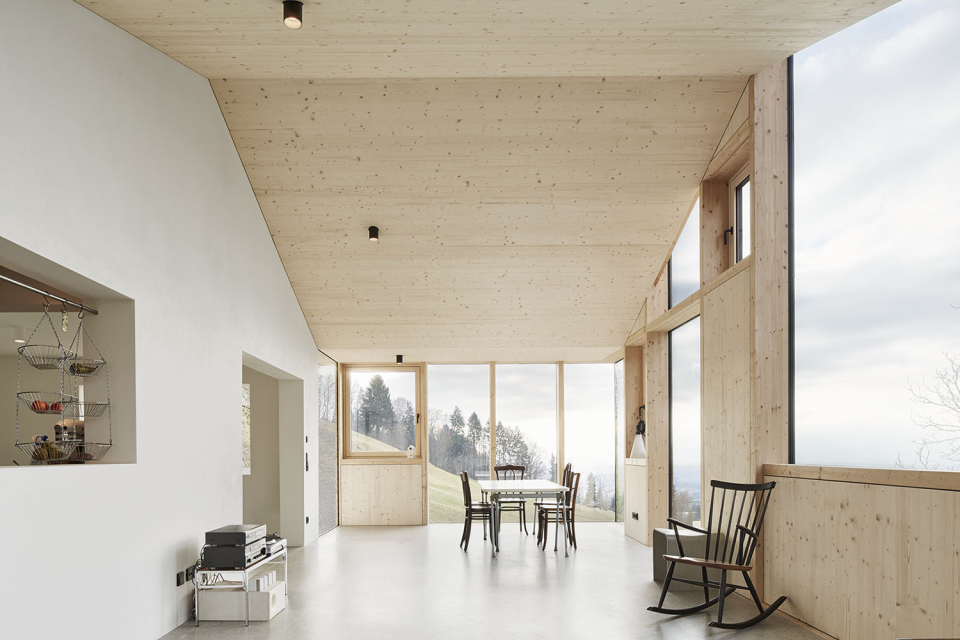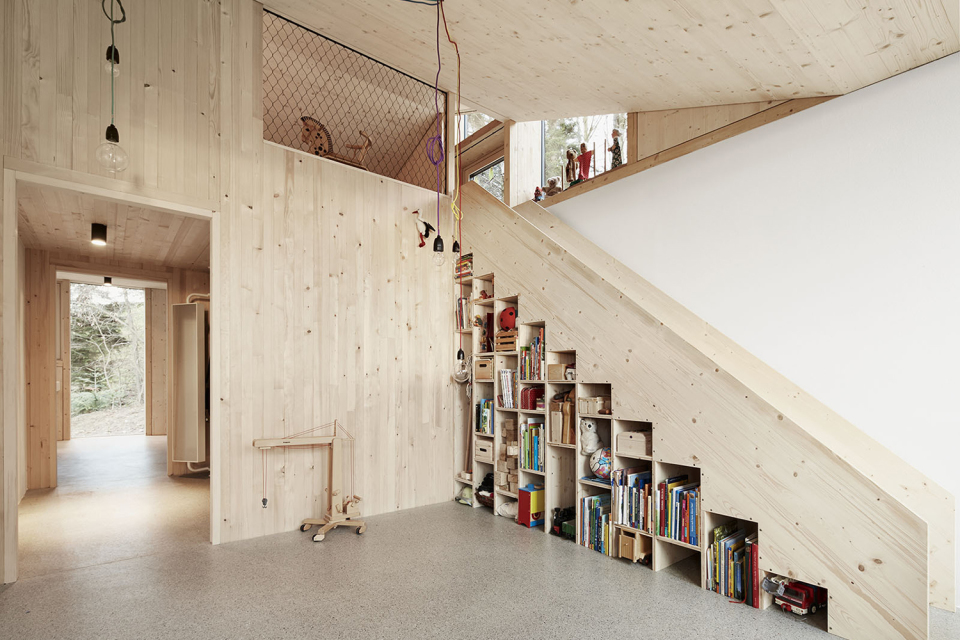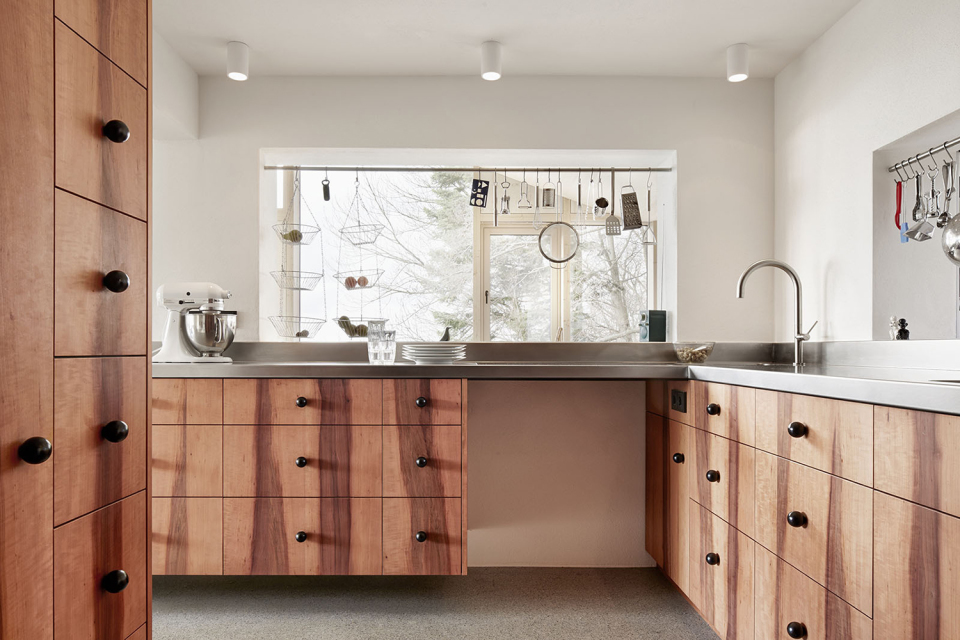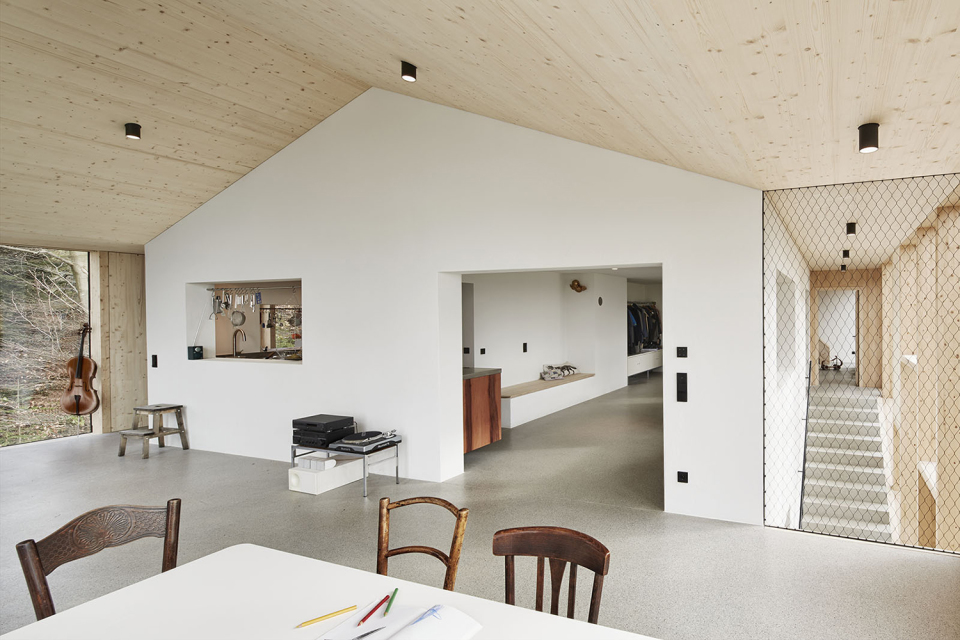 Credit: Selectism