Seattle-based artist John Grade creates breathtaking installations which are inspired by natural biological forms. His works of art derive inspiration from the mountains of Nevada, highland forests in Guatemala and the dynamic landforms above the Arctic Circle.
One of his latest creation is the Reservoir which is installed in the Arte Sella Sculpture Park, Borgo Valsugana, Trento, Italy. The installation captures rainwater in the most beautiful manner ever possible and shows John's creative bent of mind.
Basically, Reservoir (as the name suggests) harvests rainwater in a fairytale-like creation suspended amidst the grove of pine trees. It is made up of five thousand heat-formed droplets framed in steam-bent Alaskan yellow cedar wood which are connected to the transparent filament nets. When the skies come falling down as rain, these palm-like structures lower a bit as the water accumulates.
As Grade exclaims;
I became most interested in the way rain falls through this grove of trees, the canopy delaying the droplet's journey to the ground as well as how quiet and sheltered the forest was during heavy rain.
Normally the structure weighs 70 pounds but with water, it can weigh as much as 800 pounds. The clever use of sheathed springs below the pulleys controls the downward movement of the Reservoir. At this point, the sculpture remains at least ten feet above the ground which gives onlookers a mesmerizing view of the spectacle above.
As water evaporates gradually the sculpture starts to rise up again and finally comes to its original position. This puts forth a hypnotic display of art which embodies the natural elements in complete sync.
John has created the installation in such a manner that it looks like diamonds studded in the sky as the water droplets reflect the sun rays. The fact that the surrounding nature further amplifies the illusion, makes it worth watching.
Recently, John collaborated with Italian dance artist Andrea Rampazzo to choreograph an interactive performance by manually moving the tree lines to make the Reservoir go up or down.
His future designs are going to be inspired by natural disasters like forest fires, windstorms, and earthquakes which we all are eagerly looking forward to.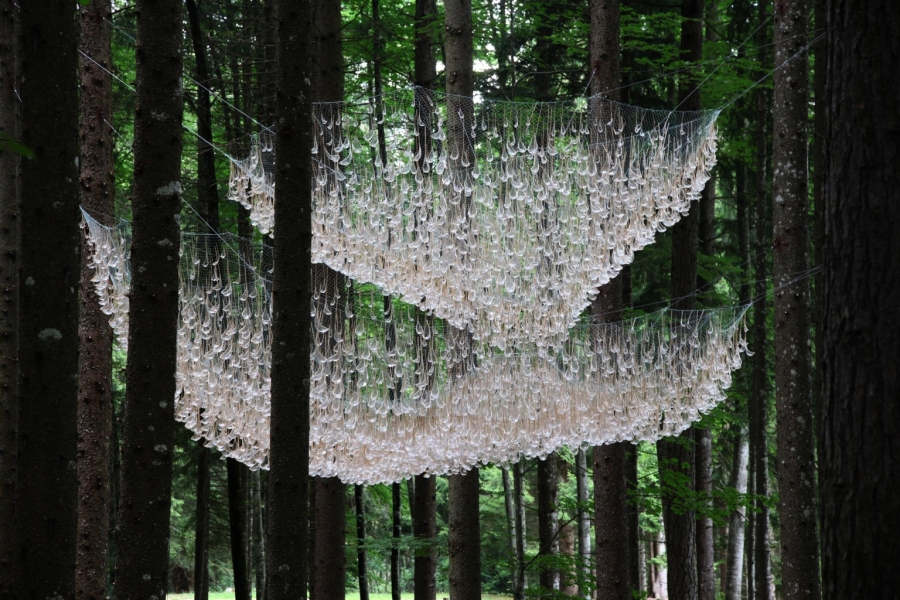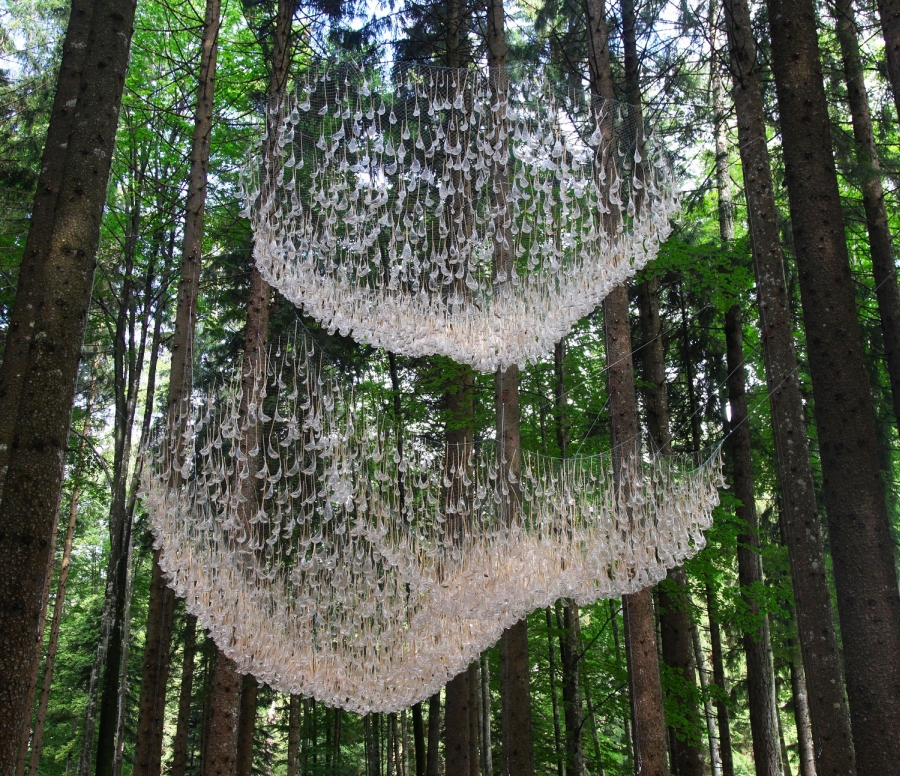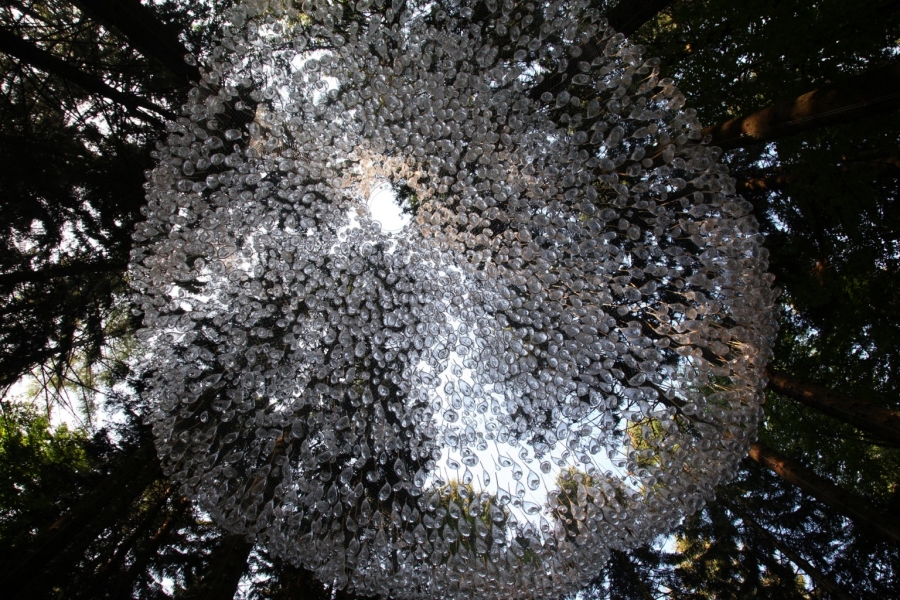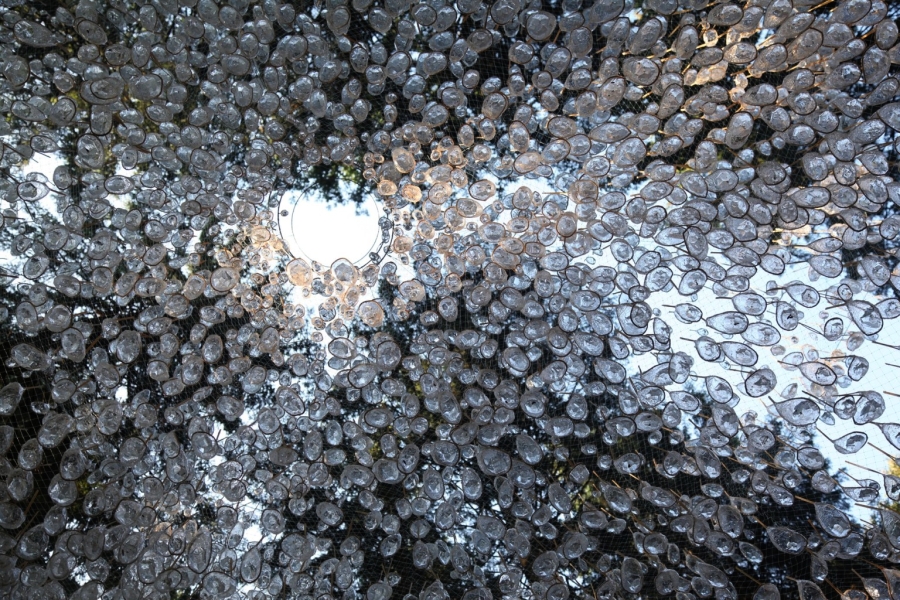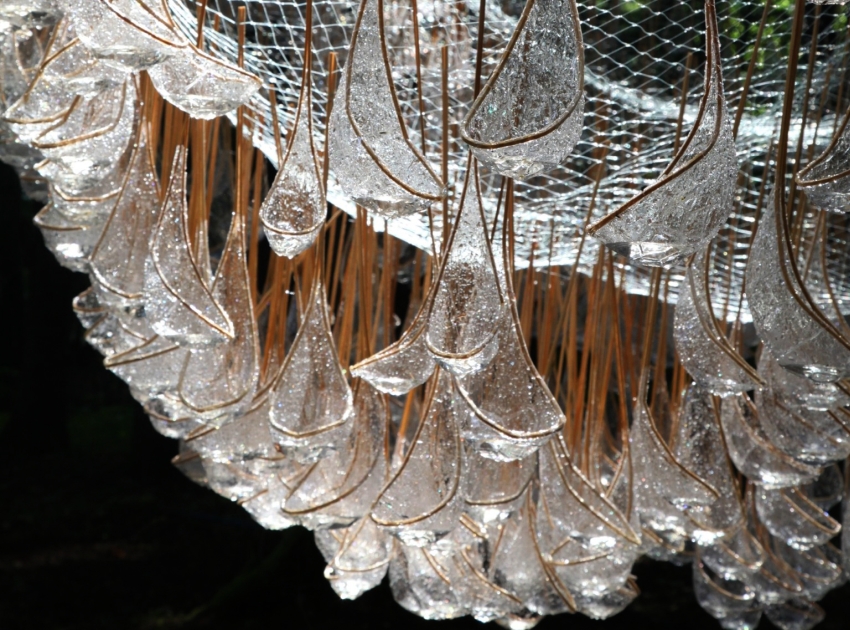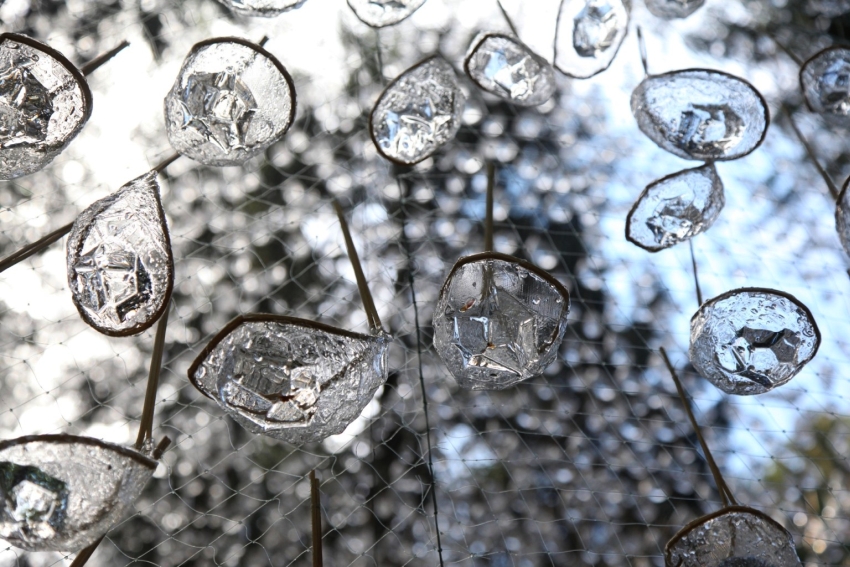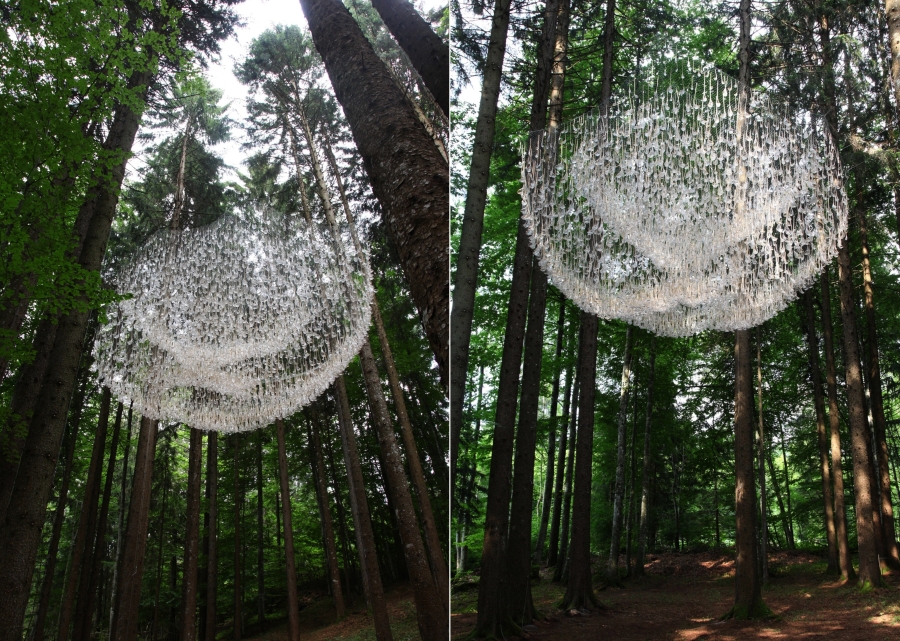 Via: ThisIsCollosal