In collaboration with industrial designer Marc Newson, Apple's lead designer Jony Ive has created a room-sized Christmas Tree installation for Claridges Hotel's annual display of festive decadence. The historic hotel in London is known for their fantastic trees, and they're still maintaining their tradition with this elegant holiday decoration.
Celebrating the magical experience, this unconventional Christmas tree installation remains in touch with the hotel's tradition. The installation is in a room in the lobby of the Claridge's Mayfair hotel. There are no conventional tree lights in this hotel display. But there are about 13-feet light boxes to beam images of snow-covered birches, while the actual tree installation remains bare.
The holiday installation consists of pine trees that people bring into their homes and decorate with various baubles. But this immersive holiday decoration is built in an entire room. The design is super sleek and futuristic with the use of innovative technology.
Representing a futuristic theme, the Christmas tree decor remains dark and unlit. Those who don't like over-the-top and too flashy Christmas decorations can surely take inspiration from this unique festive decoration by John Ive.
If you happen to be in London, do visit Claridge's Mayfair hotel to admire this beautiful holiday creation.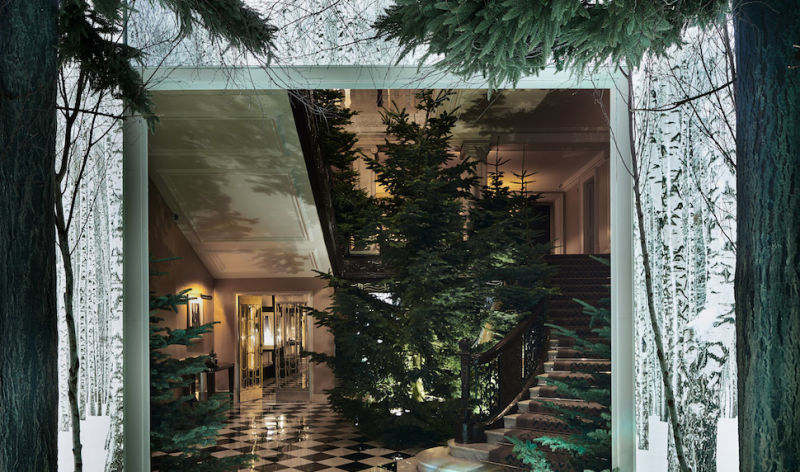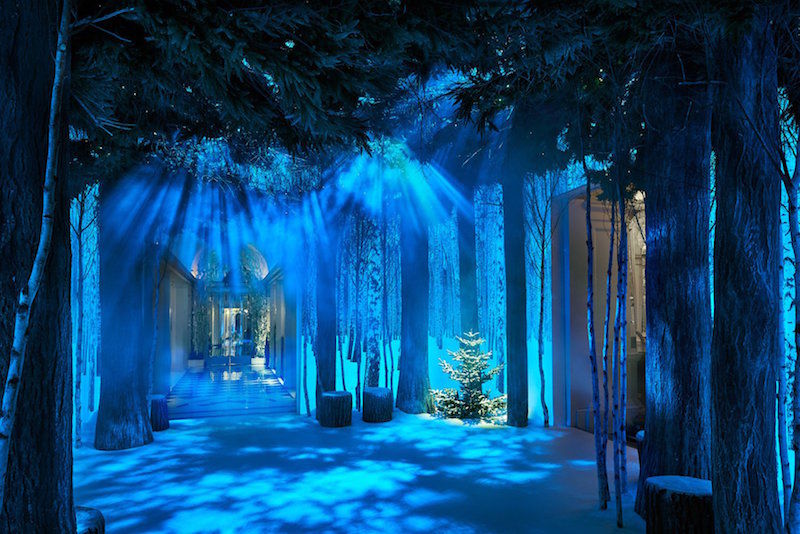 Via: Gizmodo