Online retail store The Fowndry renowned for selling quirky geek and nerd gadgets is selling one of the coolest barbeque inspired by the Star Wars Famous Death Star ship. The Death Star BBQ is designed for summer get together on a weekend with your family.
Made from stainless steel, the BBQ comes with adjustable air vents and heatproof handle for a comfort cooking and grilling experience. The barbeque weighing approximately 3.5 kg stands 84-cm tall and comes with wheels for easy movement of the barbeque.
The officially licensed Star Wars barbeque is fabricated with the power to exterminate the entire chicken and that too in sci-fi style. Supporting intricate detailing, the Death Star BBQ beautifully resembles the moon-sized space battle station.
Having enough power to destroy insurgent sausages, hamburgers and potatoes, the Death Star barbeque supports catchy silver surface making it visually appealing. Priced at £99.99 (approx. $143.22), the Star Wars Death Star BBQ is currently available on pre-order only.
Expected to be delivered by May 31, the barbeque will be available by the time summer rolls, giving you a good reason to hold sci-fi barbeque sessions with families and friends.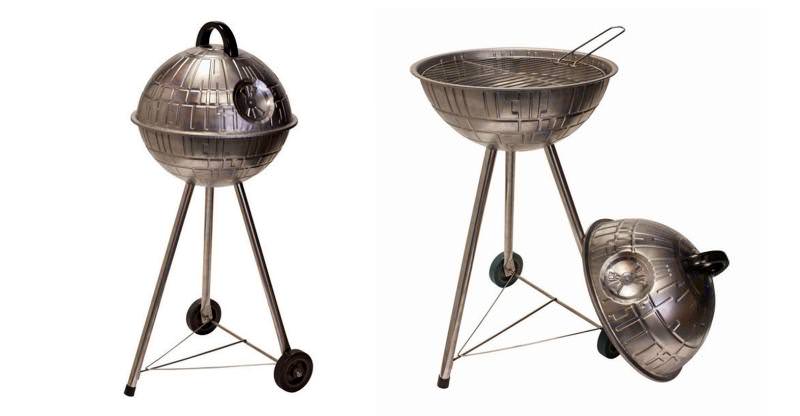 Via: Mashable