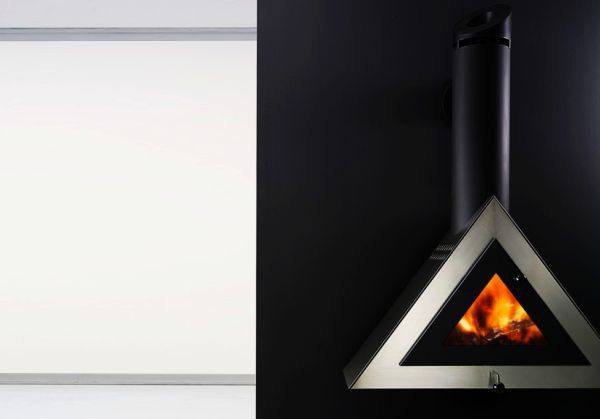 Famous designer, Andrea Crosetta, has designed this fabulous fireplace named Joker. It is constructed out of stainless steel with ceramic components. Because of the simple attachment system, the Joker is suspended above the floor and detached from the wall, which allows a proper air circulation.  The fireplace weighs  around 100 kilograms and comes in dimensions of 120x52x188 cms.
As the fireplace lay away from the wall, the exchange surface increases and consequently the heat output rises. The fireplace occupies less space and so is ideal for small living spaces. The striking appearance of this fireplace can enhance  the décor of your room. It uses wood as fuel, providing a  heat output of 5500 watts.
Joker is manufactured by Antrax IT, a recently founded company known for producing radiators, towel warmers, and fireplaces. Every product of the company is of superior quality employing internationally renowned designers.