Portuguese architect José Carlos Nunes de Oliveira of architecture studio Noarq has designed a cubical concrete family house in an affordable budget of approximately US$108,692 in the coastal town of Matosinhos, just North of Porto. Initially, the clients asked to create a 160-square-meter house for just US$ 87032, but later extended the budget after realizing that it was not possible for the architecture firm. Dubbed as Mami House, it consists of two floors that are packed in a Cuboid to gives it the looks of a mini bunker.
Design team kept the finishing details of the cubic concrete home as simple as possible to reduce the overall cost. Its external walls are coated with a pale grey render, while exposed concrete walls bring unusual industrial charm to interior space of the house. The wooden staircase at center divides living and dining space from the kitchen area on the ground floor, while also separating the master suite from two smaller bedrooms in the upper level.
Nunes de Oliveira said;
We prefer to invest in the energy efficiency of the building, instead of an expense in finishing materials. I imagine the house as a mini bunker. Natural concrete walls inside, and on the outside, a thermal insulation component system.
The staircase also houses shelving and a bathroom. It is decked with patterned rugs on the lower floor and wooden floors upstairs. The architect also included generously-sized windows to add modern and airy feeling to the house. Moreover, there are glass doors opening onto the garden. There is also a basement floor that provides ample storage space to its residents. This low-cost home design is great inspiration for the community craving to build home at an affordable budget.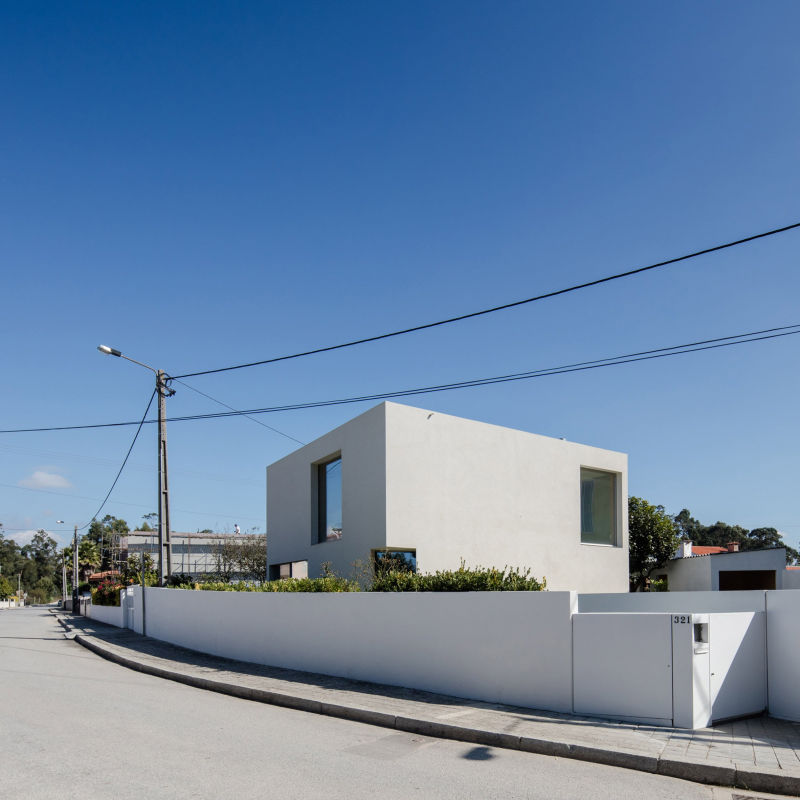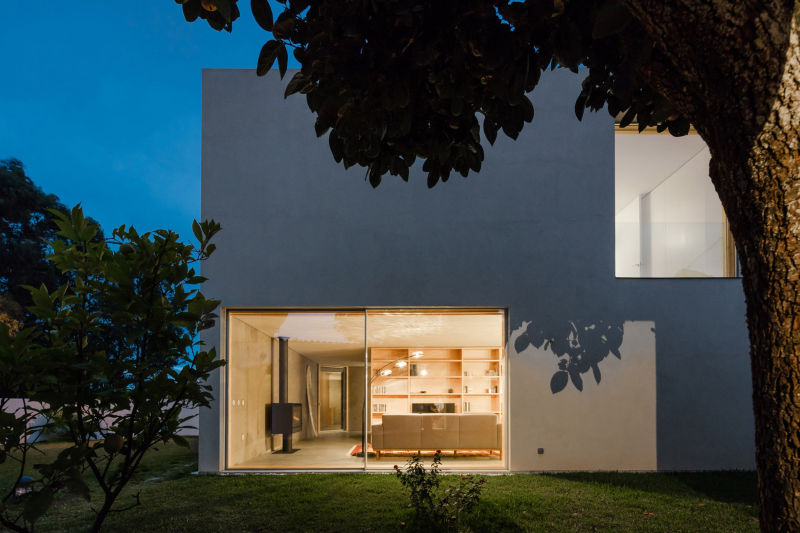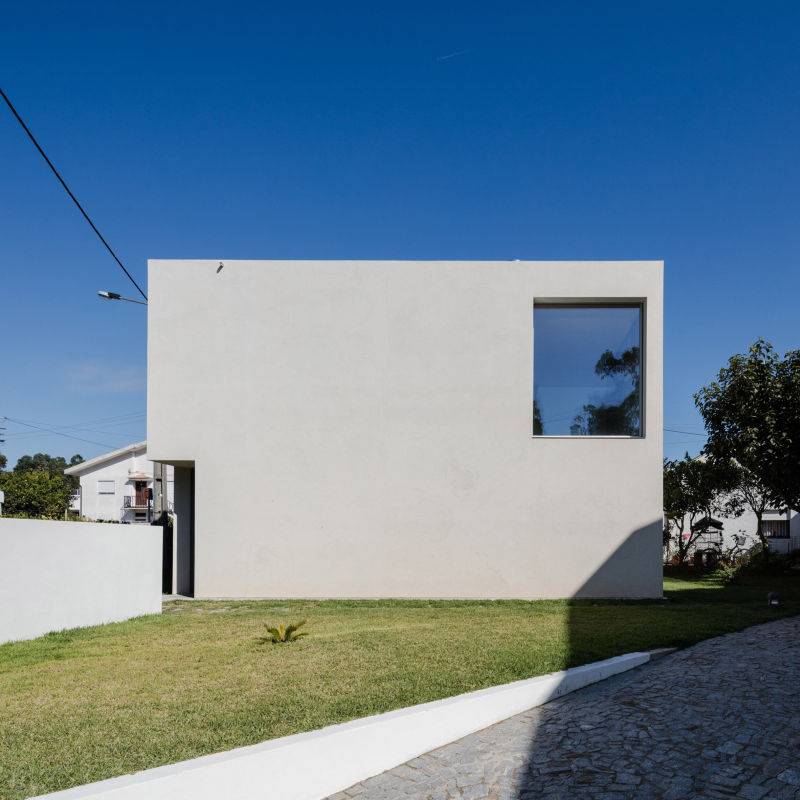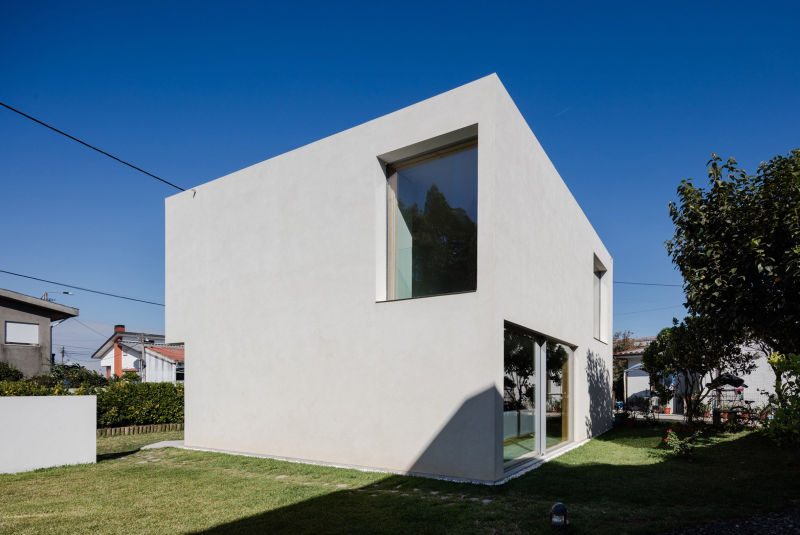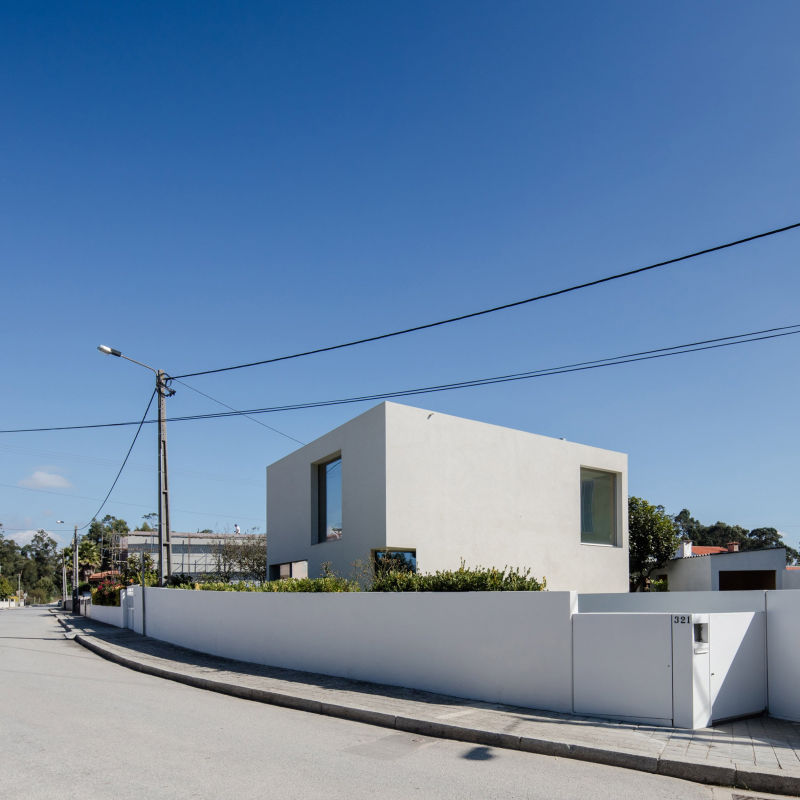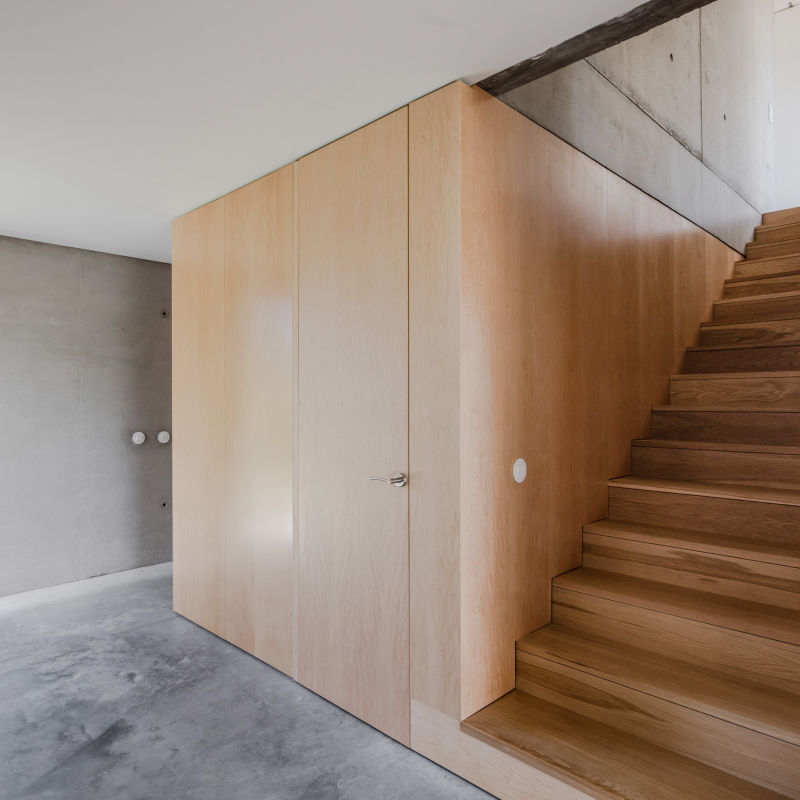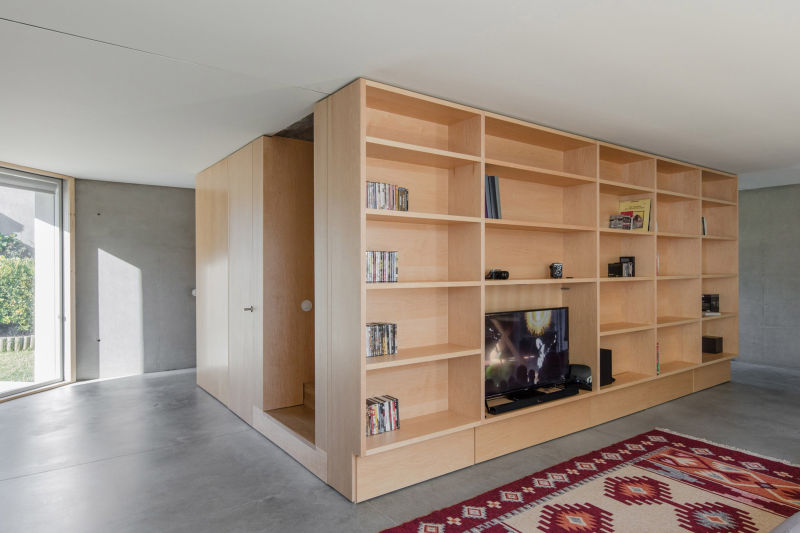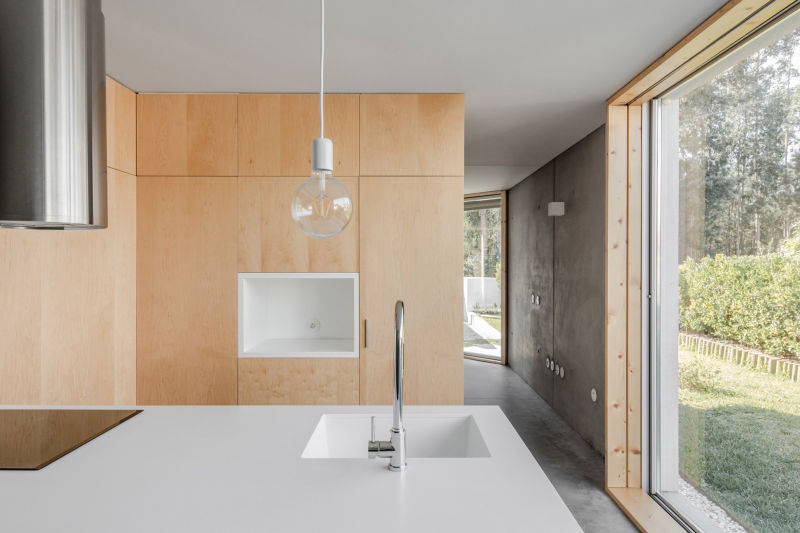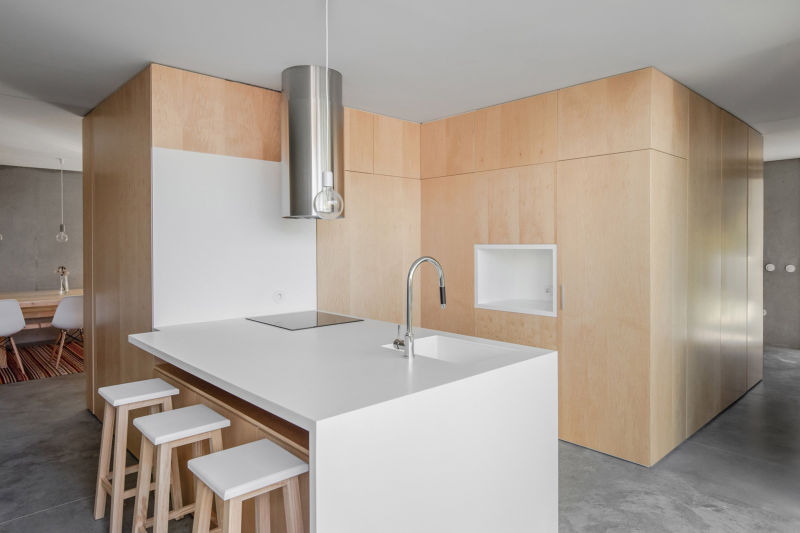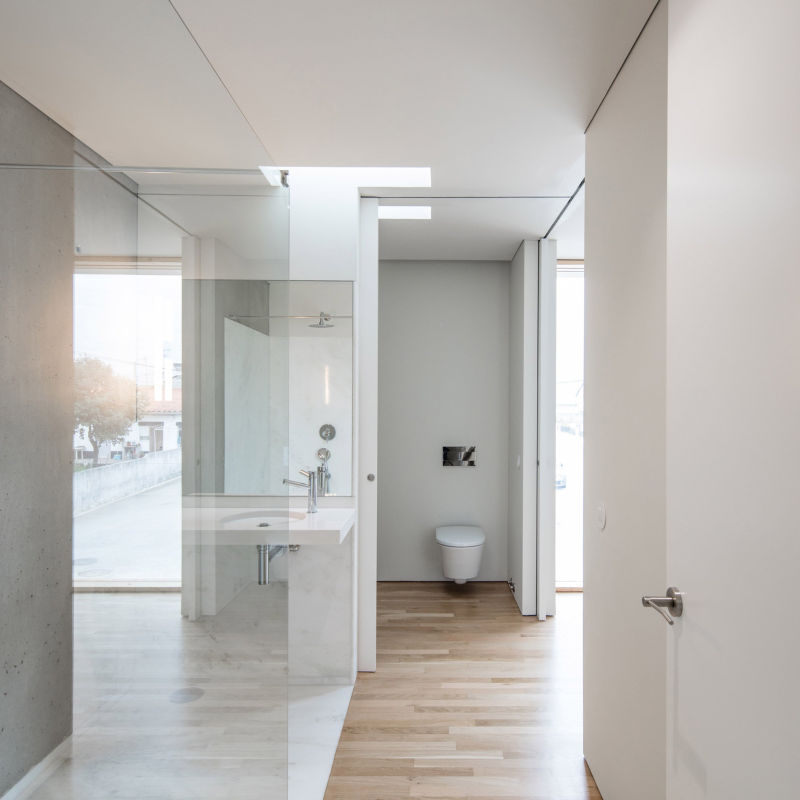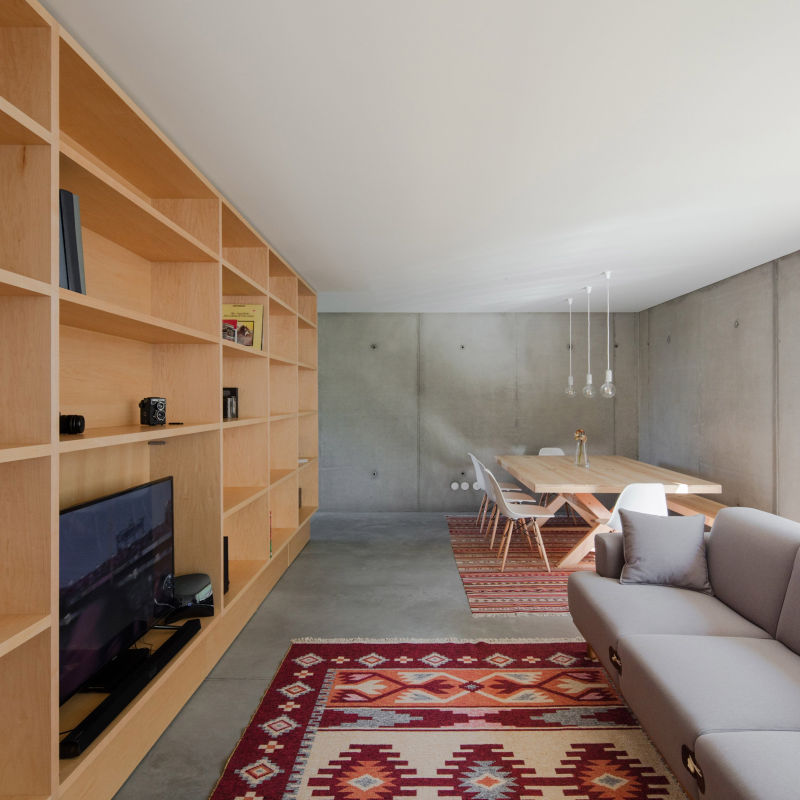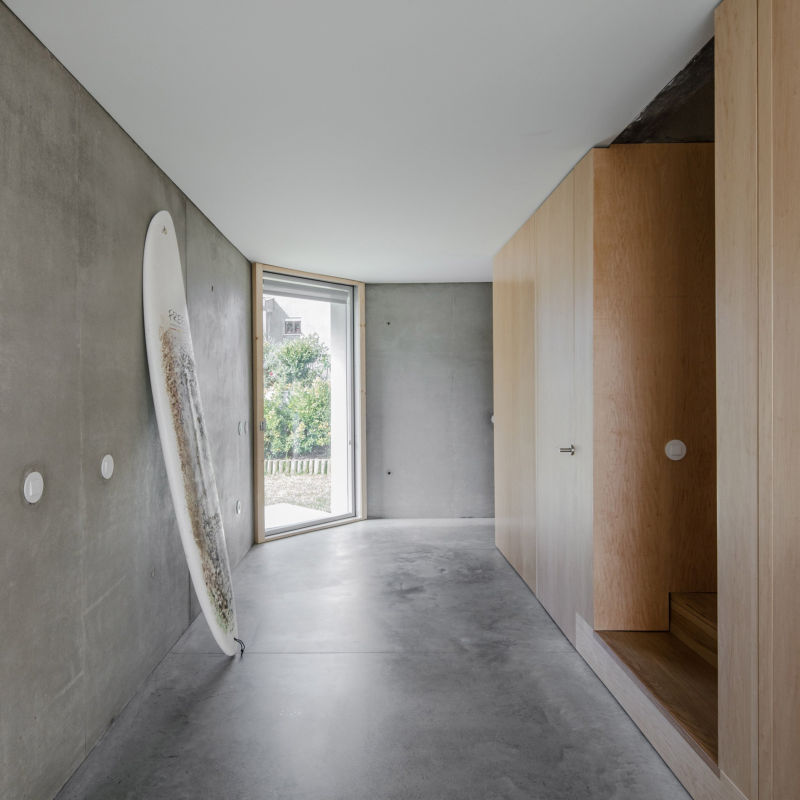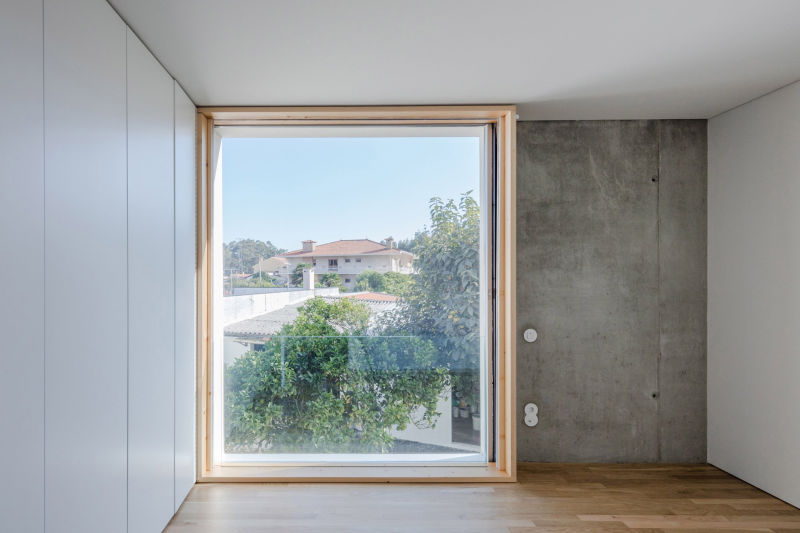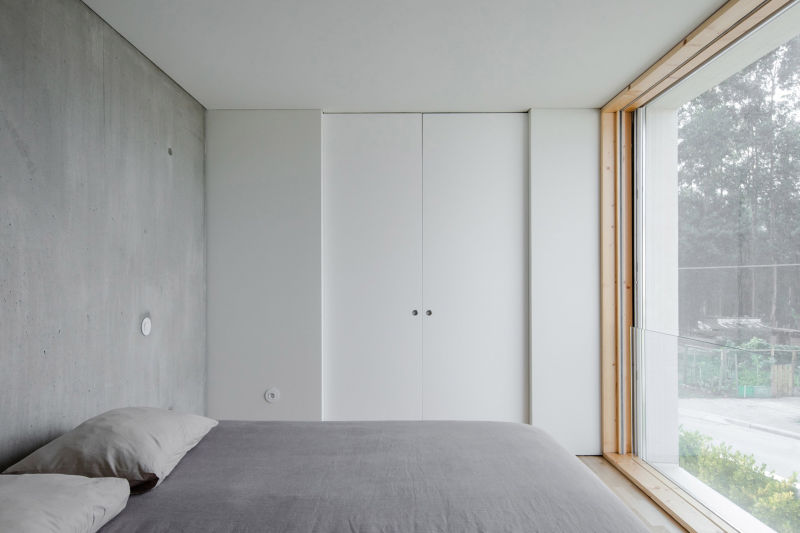 Via: Dezeen