Designed by architect Josephine Hurley, the restored warehouse apartment is in one of Sydney's most recognized heritage buildings, Edwards & Co. Building – a former 1920s tea factory. Located in inner-city suburb of Surry Hills, the 300-square-meter minimalist apartment spans two levels.
Following minimalist design scheme, the main living areas are set on the lower level, and features large arched windows of the old warehouse. This bricked, arched window gives distinct look to the living space, while reminding inhabitants about its original existence. Moreover, the wood-floored open-plan space brings in natural daylight to the interior.
There is also a clean-lined wooden cooking space with contrasting cabinetry. For entertainment, a mini stage for grand piano has been formed. The master bedroom comes with in-room free-standing bathtub, whereas the additional bedroom has a lofted reading nook for reading in full privacy.
The upper level includes a separate apartment for guests with a hideaway kitchen. The highlighting feature on this floor is its lighting that's provided by copper piping, running throughout the walls in angular patterns. The copper piping creates visually appealing geometric design, besides providing a firm support to industrial lighting objects.
Further the living space opens up onto a roof deck that has cozy couches to relax, while reading a book or enjoying piping hot coffee. The industrial apartment is full of rustic charm and character, while enriching layers of history within the interior.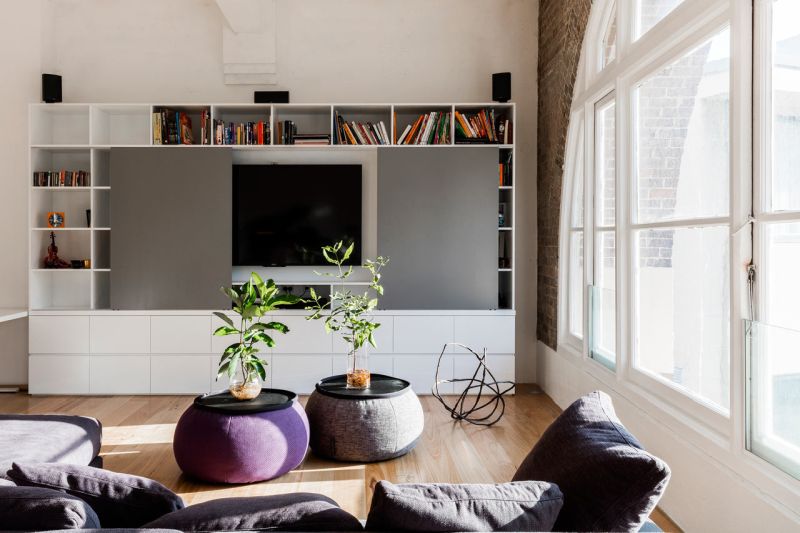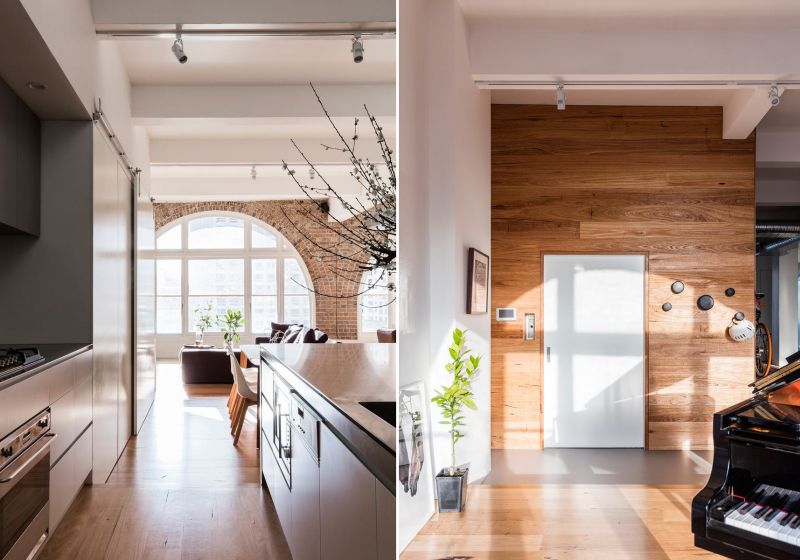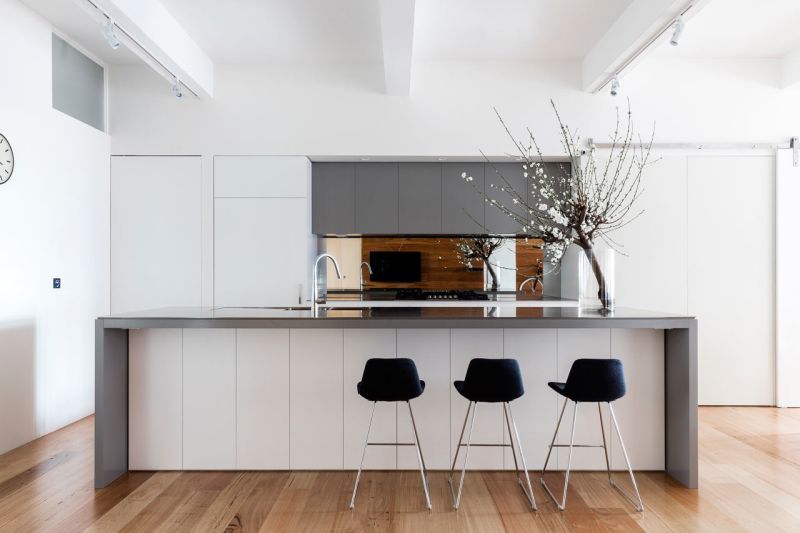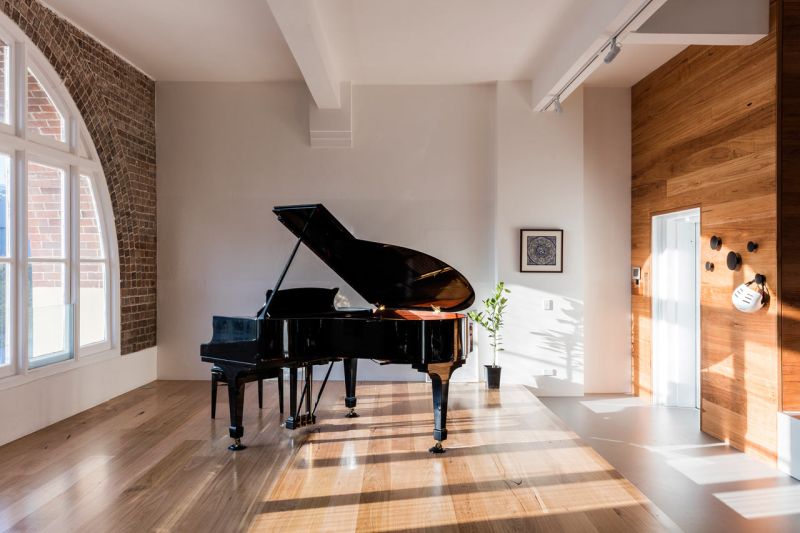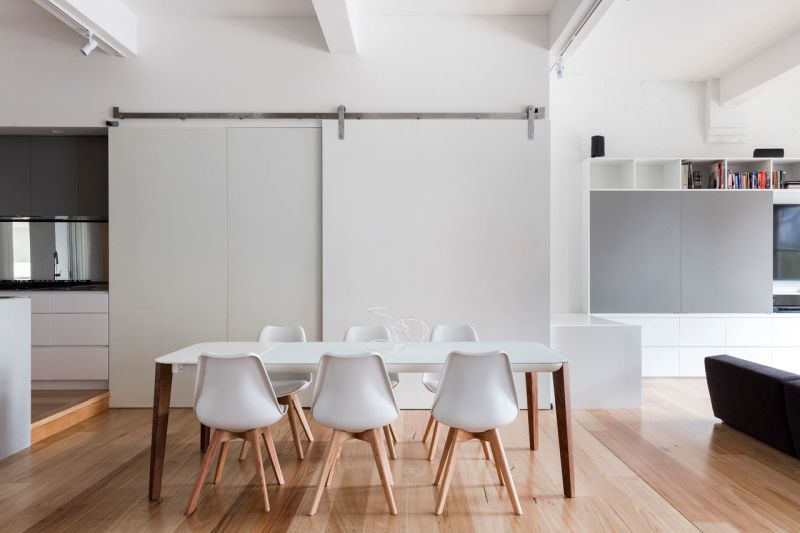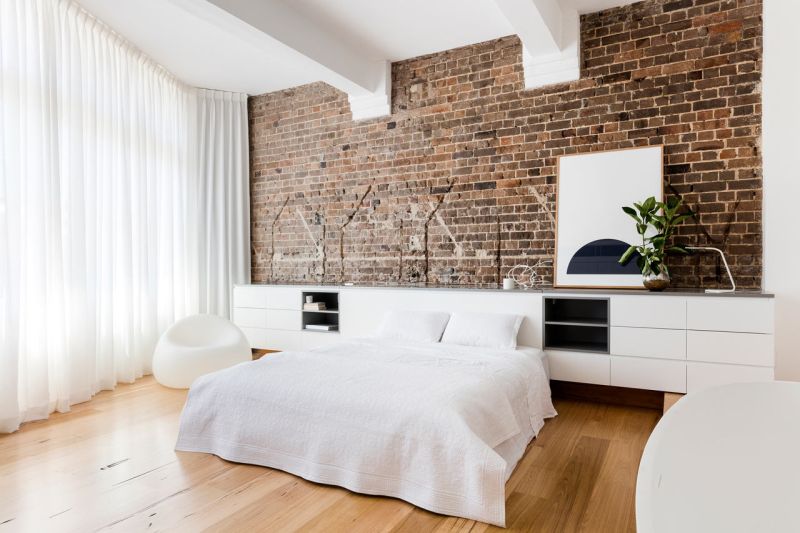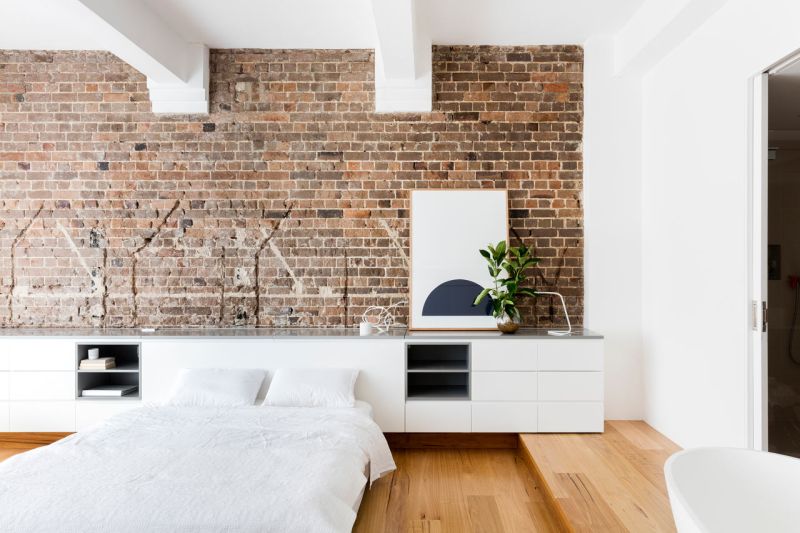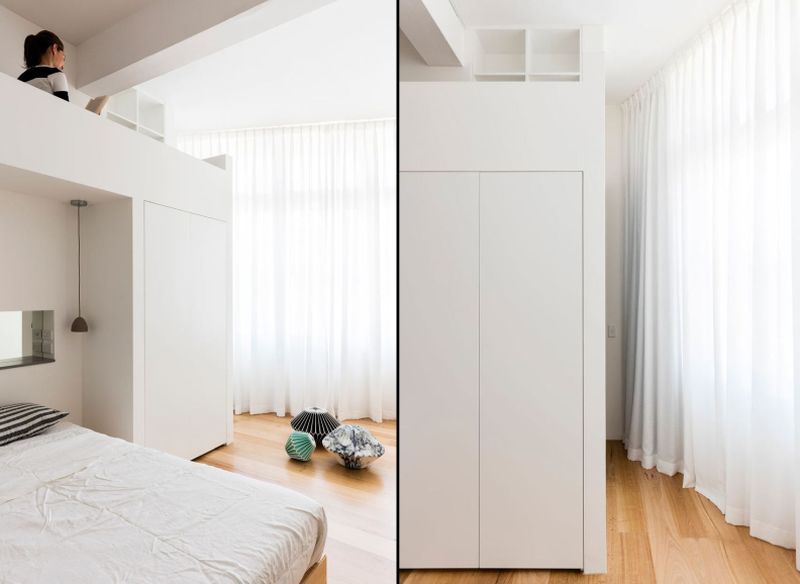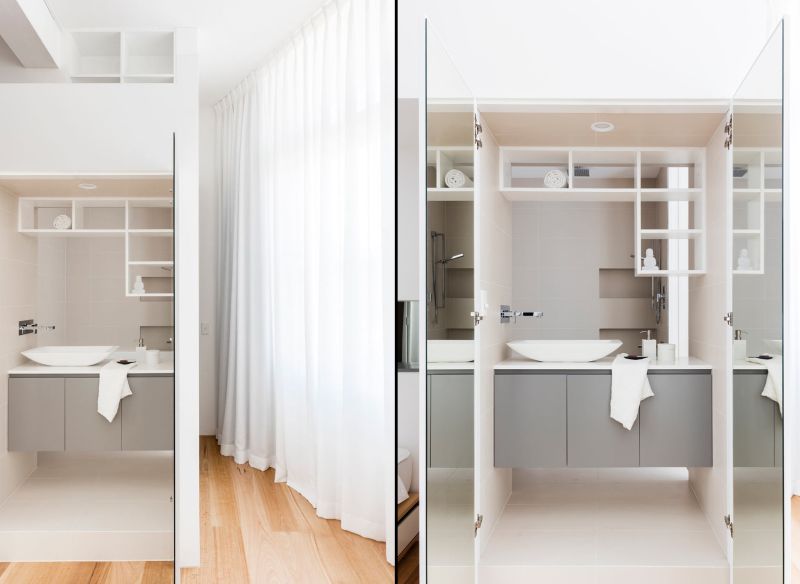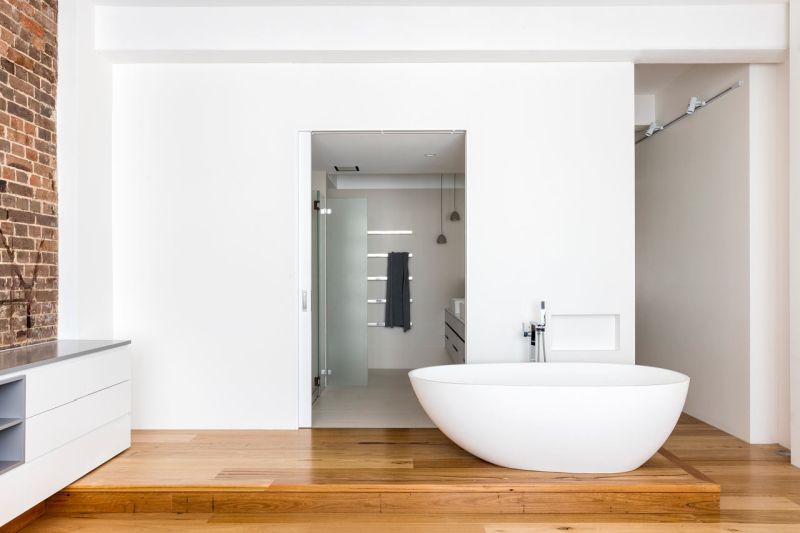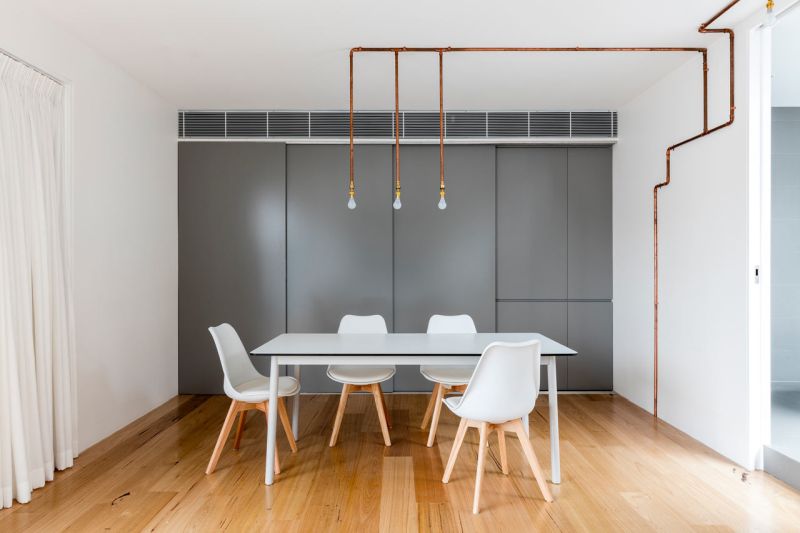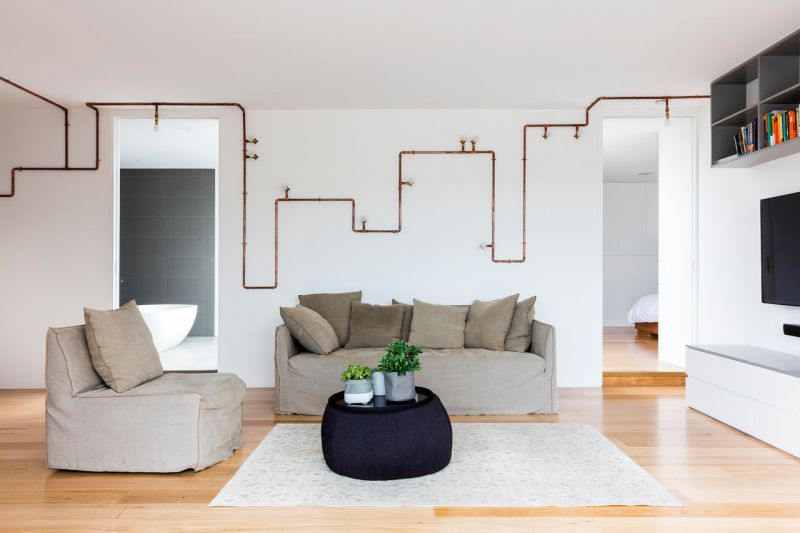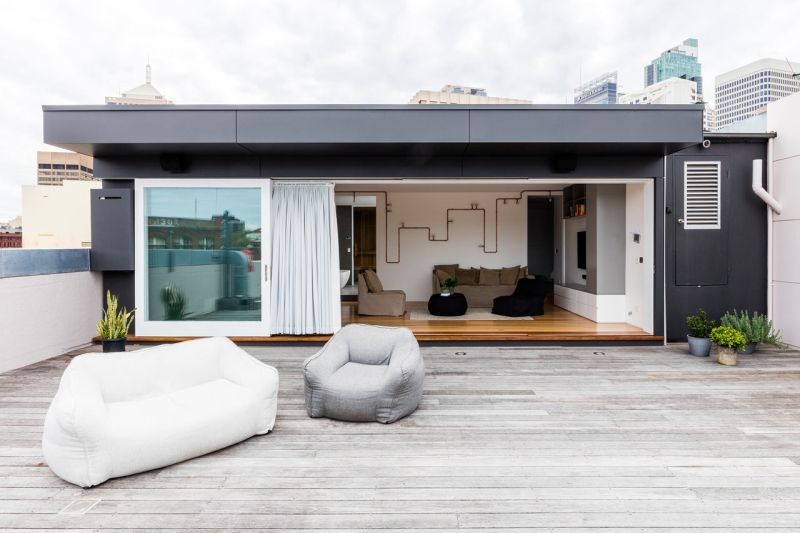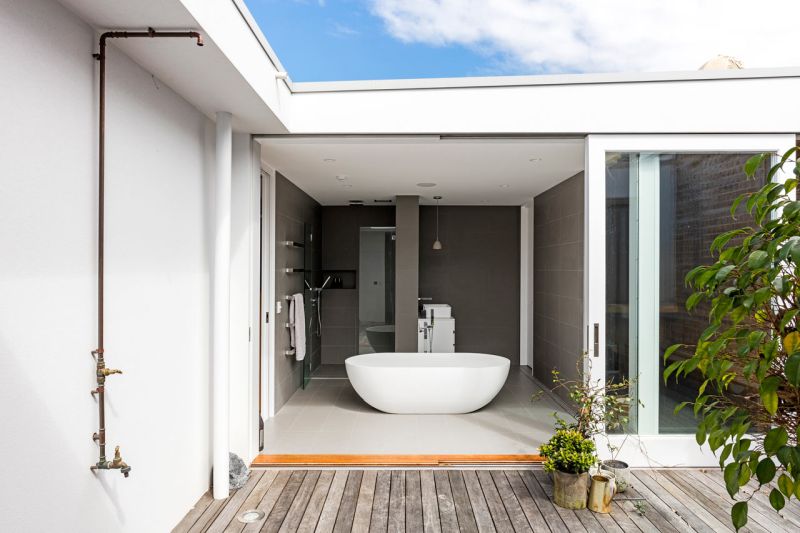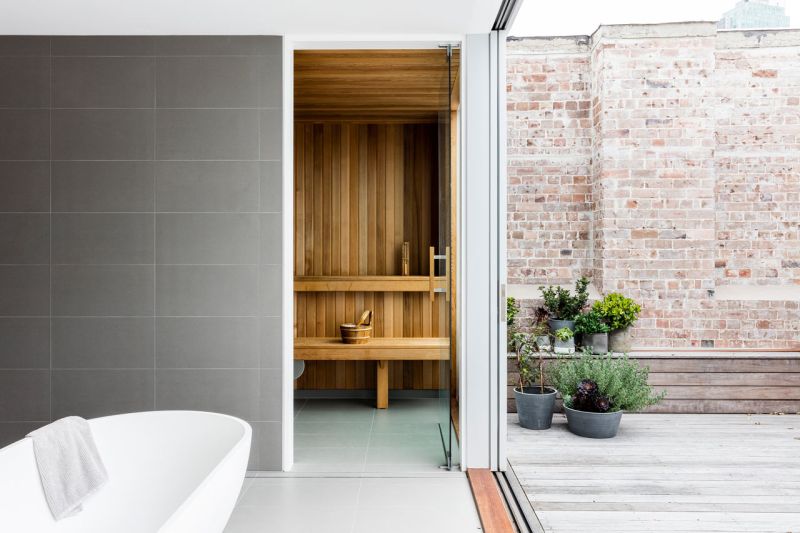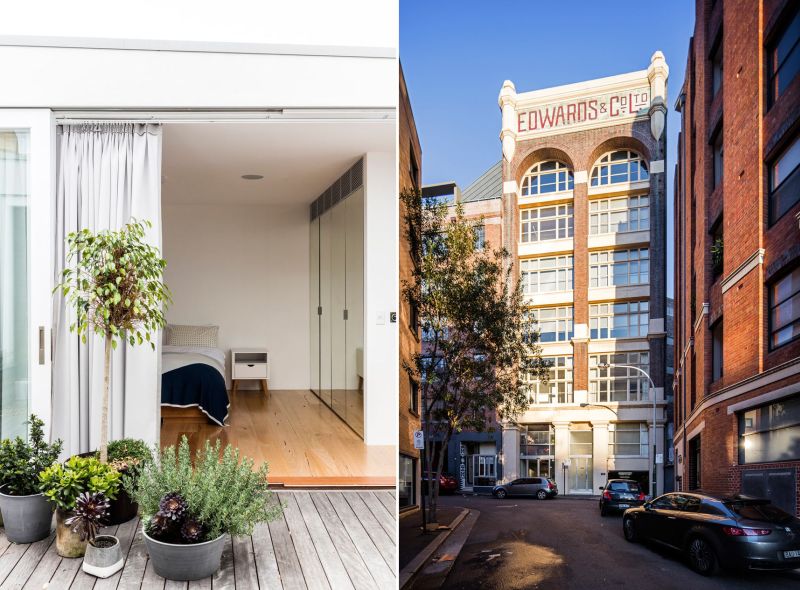 Via: Design-Milk / Images Courtesy: TomFerguson