Juicy and colorful fruit design motifs seem to be everywhere nowadays. Why not? These bright and refreshing images are perfect summer addition. Firebox has created eye-catching Fruit Pouffes that resemble giant slices of fruits, giving a burst of flavor to your garden area. With these fruity seats, you can add some flavor to outdoor spaces of your home.
It is a set of three inflatable stools that come in kiwi, watermelon and orange varieties. Each piece is made from a water-repellent material so they are undoubtedly perfect for outdoor use. These stools are integrated with an inflatable plastic cushion inside. To use the pouffes, you need to inflate the internal bag, slip on the zip-up cover and finally place these color-blasting, fruity stools anywhere you feel like.
When not in use, these can be deflated and stored inside a cabinet. This means these inflating/deflating seats won't take up extra room, and can be taken out only when required. Not only outdoors, but these pouffes can also be used inside your home within a TV room, playroom, or for laid-back parties when more seating is needed.
Designed to fit modern homes, these fruity stools will certainly nourish any space where these are kept. You can purchase these fruit-inspired pouffes online from Firebox website for £30 (approx. US $40).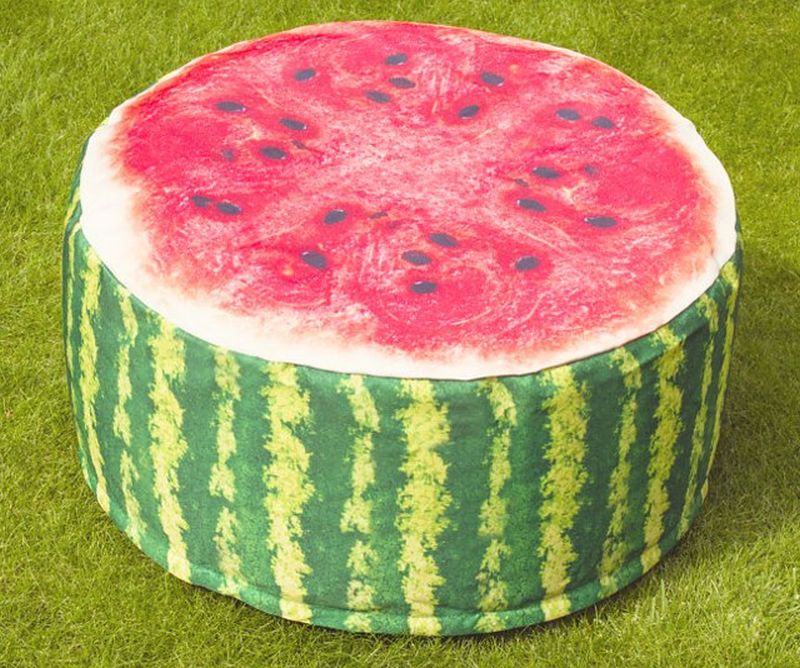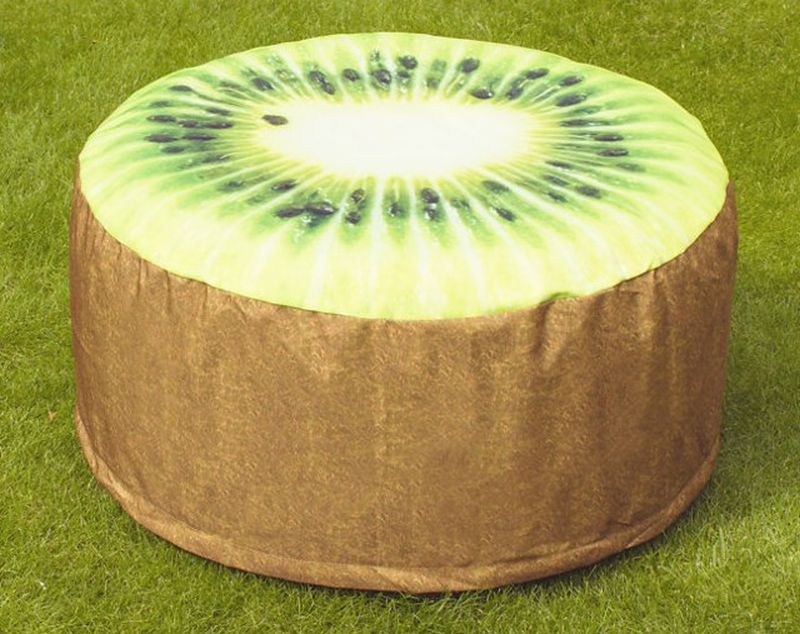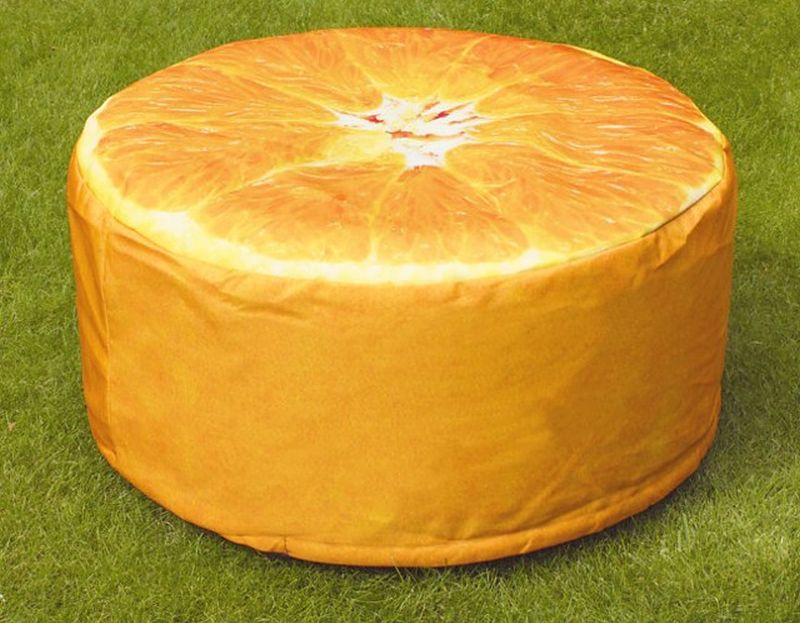 Via: Geekologie