There's no secret that most women love to apply makeup. However, the only problem is that makeup looks absolutely perfect when you're in your bedroom vanity or bathroom, and the moment you step outside in the sun you realize your foundation is not blended well or you got a little too far with your contour. But JUNO smart mirror wants to revolutionize your makeup game the smarter way.
Three light settings
The smart vanity mirror is designed for makeup lovers, hence equipped with intelligent features. It comes with three different light settings: sunlight, daylight, and evening. Plus, its adjustable design gives the user flexibility to move the mirror in the desired position. So, depending on the time of day and where you're headed, you can select the perfect setting that meets your needs and then start applying your makeup.
All thanks to different lighting modes and movable mirror design, the users are given the ability to apply makeup with great precision. Moreover, the companion smartphone app saves your ideal settings for your next makeup session to save your time.
Other features
Powered by rechargeable batteries, the cordless mirror is lightweight and can be folded for easier transportation (in case you want to carry it with you while traveling). In addition, the smart mirror has a 5x magnification ability and comes with a handy storage tray to organize your makeup. Besides helping you with your makeup needs, this smart mirror can also serve as a reading light. Just turn it upwards with a flick of your wrist, and your reading light is ready all set.
Availability and pricing
The JUNO Mirror is expected to retail for $79. But through its Kickstarter campaign, which will launch on November 14th, early backers can preorder their smart makeup mirror only for $39.
Testing JUNO mirror seems like an actual life necessity for beauty lovers, right?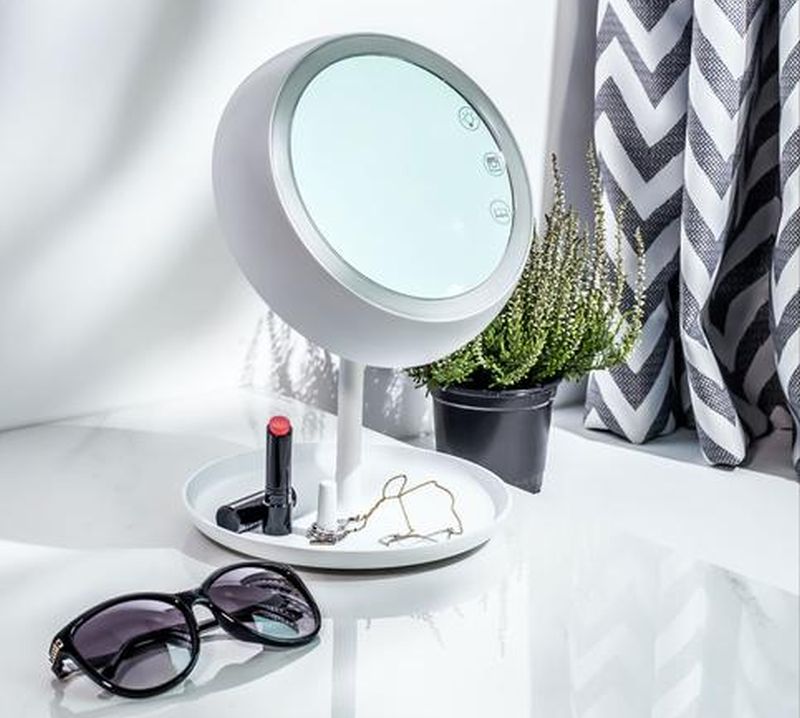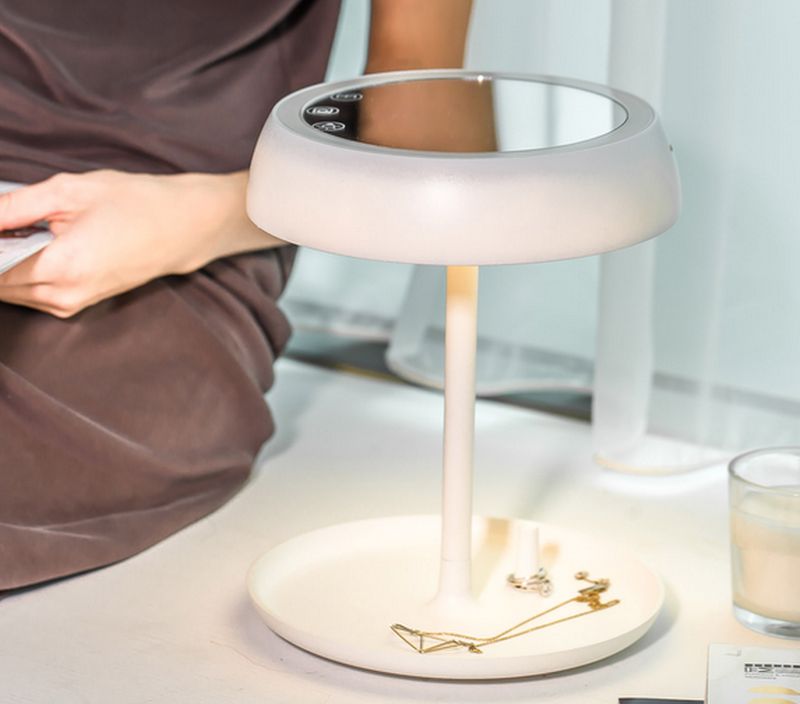 Source: JUNO