Stay at your comfort zone all day long with Jupiter Multimedia bed by Hollandia International, global manufacturer of luxury sleep systems. The bed has an extended canopy over the head with integrated air conditioning system for a healthier sleep and spreads cool as well as purified air due to gravity to fondle the sleeper.
Its sophisticated design is not only to caresses the user for a good sleep, but also boasts several hi-tech features for entertainment. This multimedia system includes built-in 40-inches LED TV that can be protracted out with a remote and slides down inside the bed using electric retractable mechanism, when the TV is not in use.
A high quality sound projector is installed for better audio quality, so you can comfortably watch your favorite programs or movies and listen to music while resting inside this all-in-one sleeping system. Aside from that, the bed is equipped with pneumatic remotes, back sliding, bedside tables and built-in shelves for providing extra luxury to the sleeping platform with entertainment at the same time.
Furthermore, it can be ordered in various sizes and in array of different upholsteries- depending on interior of your home. You can directly contact the team online for creating the same design for your contemporary home as well. With this stunning futuristic multimedia bed you'll surely feel like living within luxuries of your personal wealthy planet and never wish to leave your bed again.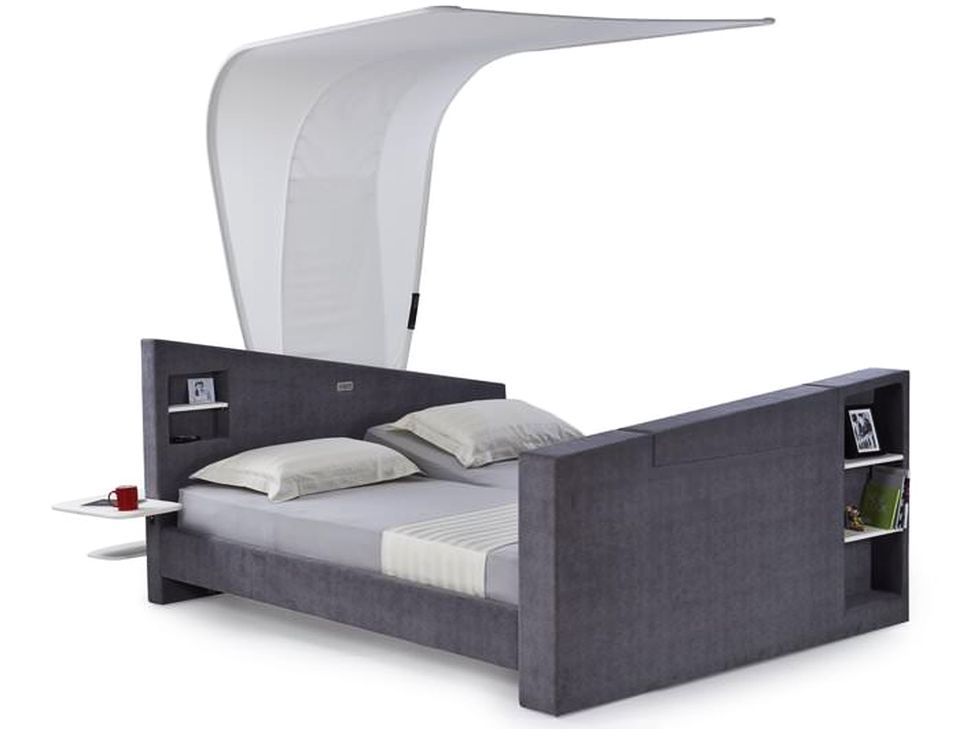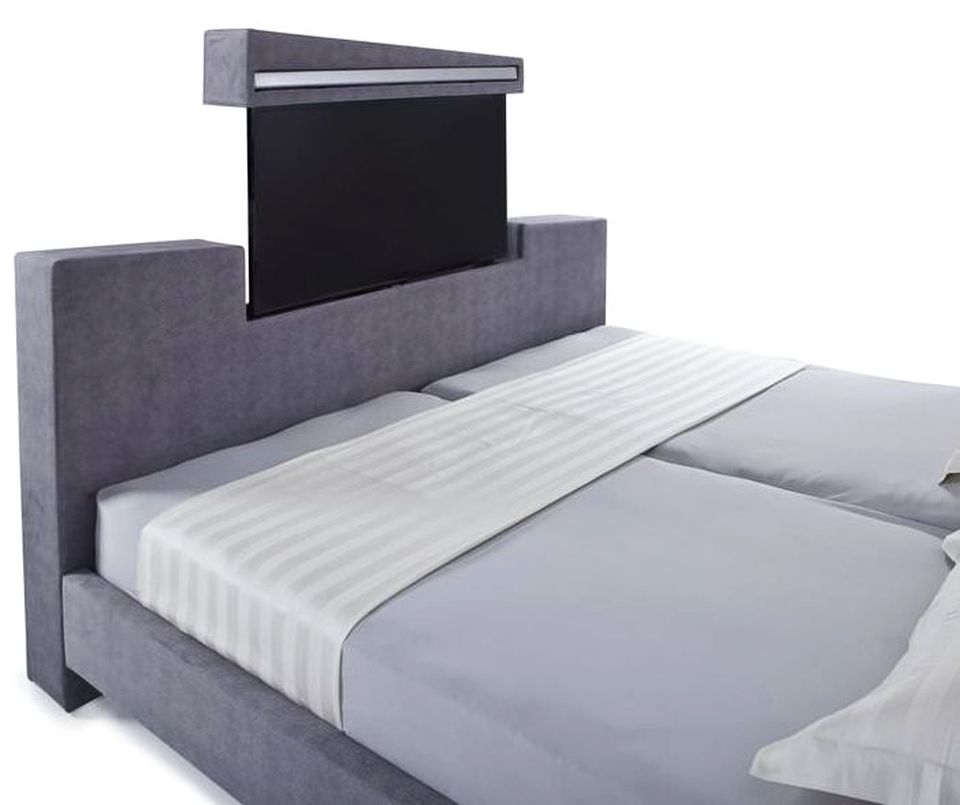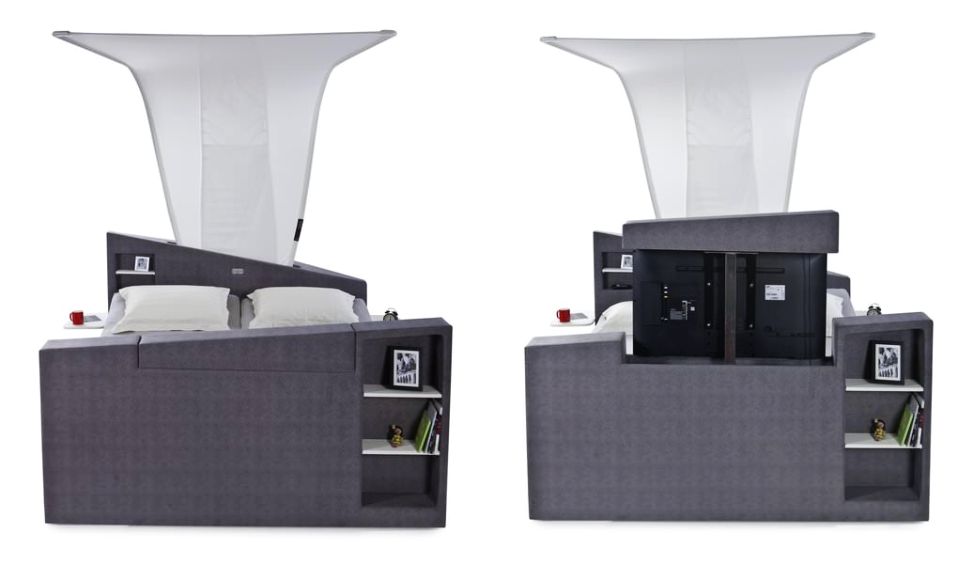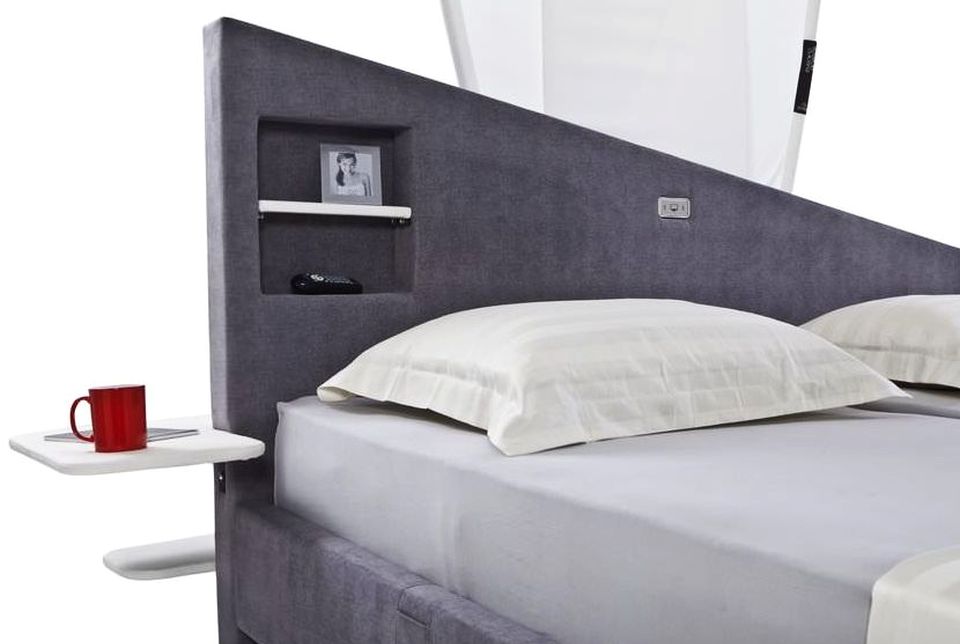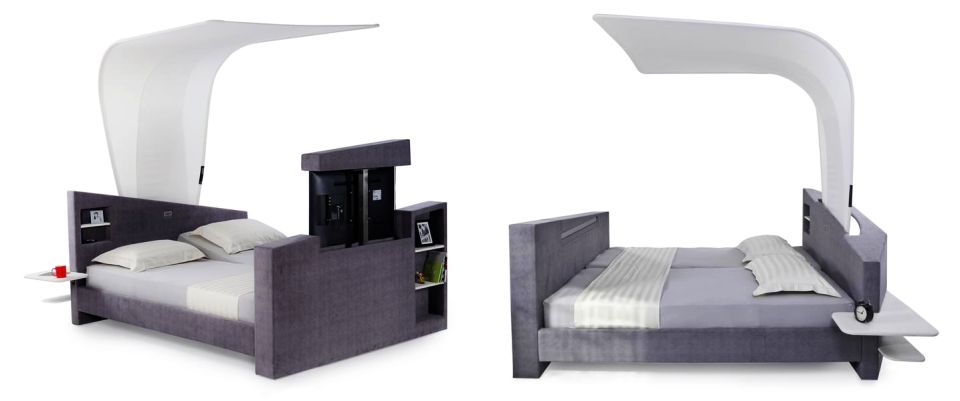 Source: Hollandia