The world is going recycling mad. From recycled furniture to houses made from old shipping containers, people are finding ways to use trashed things. It's time to add cups to the list as Berlin backyard start-up Kaffeeform has been designing reusable cups using old coffee grounds. German designer Julian Lechner has created a material called Kaffeeform that is made using old coffee grounds, natural glues and particles of wood from sustainable sources.
The new material is produced in a liquid form that can be injection molded to create usable objects like coffee cups. Once molded in the desired shape, Kaffeeform becomes hard and waterproof that can withstand dishwasher cleaning.
According to the designer, the daily amount of coffee consumption is growing immensely worldwide. Therefore, there is a need and enormous potential for reusing waste coffee grounds for creating something practical. The new material is sustainable, which has been produced from the readily available waste materials to become an alternative to petrochemical-based structural plastics.
The Process of Making Kaffeeform
The process of making these recyclable cups has taken years of development and experimentation. In the beginning, Lechner combined the used grounds with sugar in an attempt to make a sturdy coffee mug. After numerous failed concoctions and ample experimentation attempts, he finally made the new sturdy material with the help of the German Institute.
For creating the recycled crockery, Lechner collects used coffee grounds from three Berlin roasters and delivers them to an organization called Mosaik, where workers dry and pack the used grounds in 400-kilogram bags that are further shipped to a factory in Baden-Württemburg for mixing them with wood grains, biopolymers and natural fibers.
The blend is further shipped off to Cologne for melting and compressing it into cup molds. According to the startup, it takes approximately six coffees worth of used grounds to make one cup. The recycled cups are sent back to Mosaik for packing and further shipping to the customers.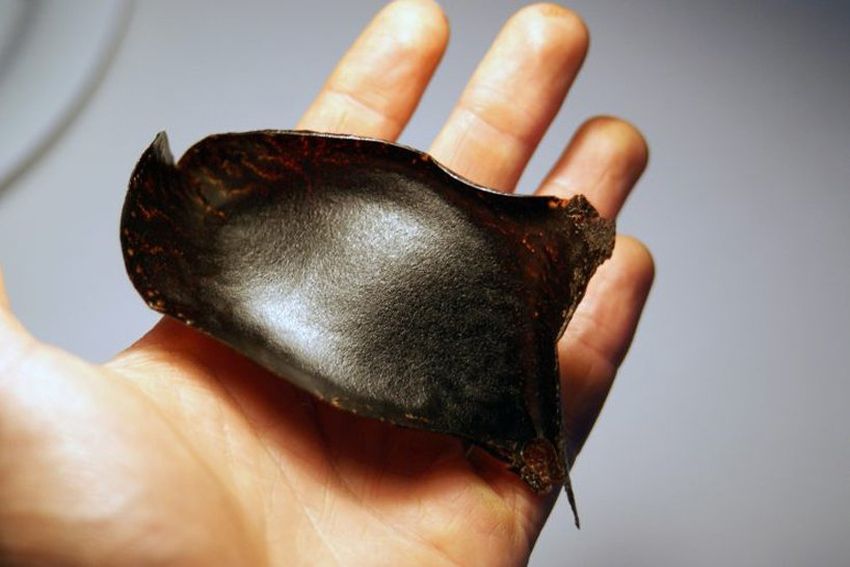 Reusable Kaffeeform Cups
Each cup has a handle on the side and comes with a matching curved saucer with an indent in the center to ensure the cup doesn't slip. The cups are field-tested at one of Lechner's local coffee shops in Berlin.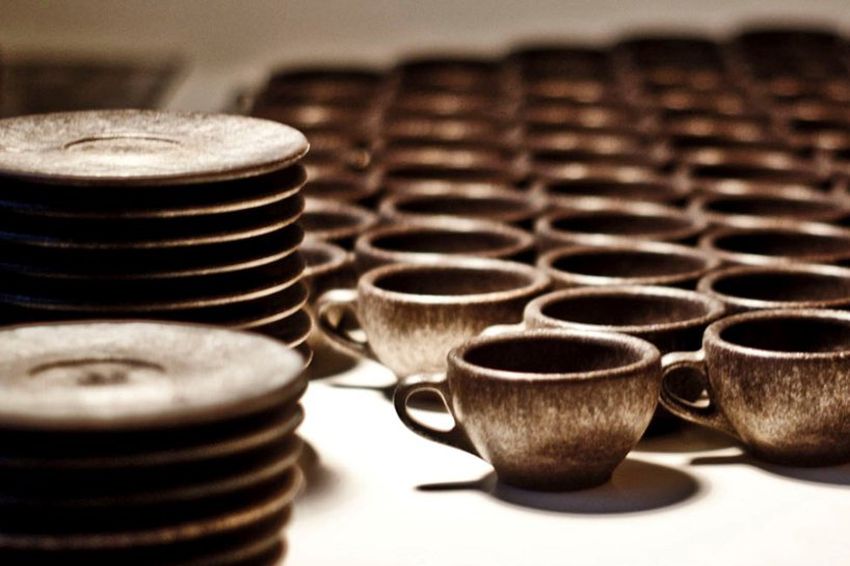 The reusable coffee cups are the first commercial products made from the material that retains the authentic smell of coffee. These cups are designed specifically for drinking espresso and have the appearance of dark marblewood, making each piece unique.
The cups are available online and can be purchased as individual units, in pairs or as a set of four. Plus, larger orders can be also be requested from the manufacturer.
Red Dot Design Award
For his sustainability-focused innovation, Lechner recently won a "Red Dot: Best of the Best" Award. The Red Dot Design Award is an international design competition for innovative product design and concepts. Lechner's innovation competed in the product design category. There were more than 6,300 entries from 59 countries. Only 69 entries, including Lechner's Kaffeeform, won "Red Dot: Best of the Best" award.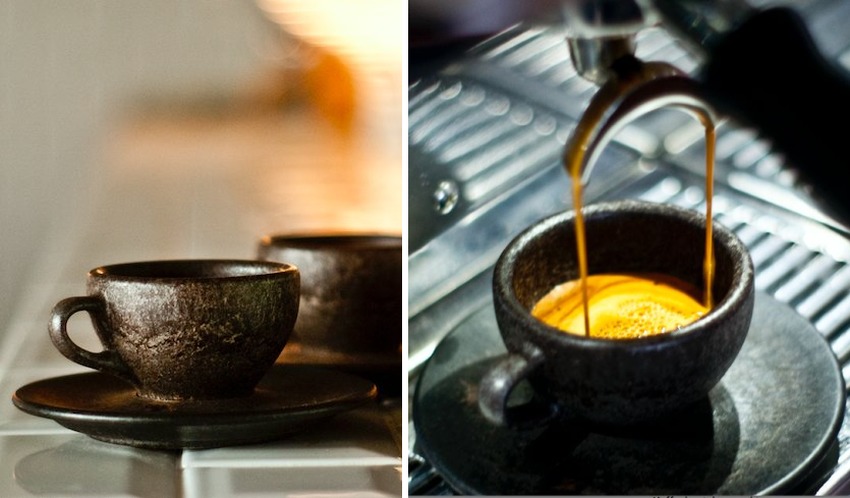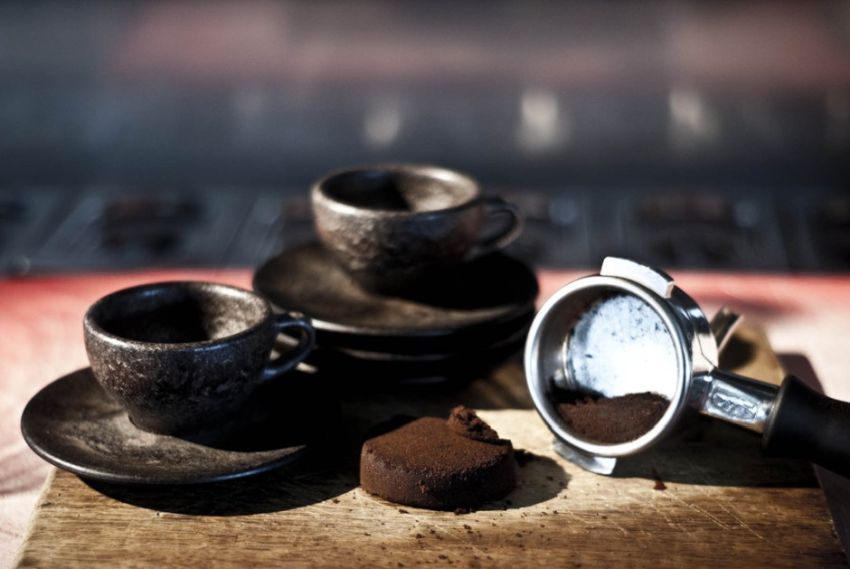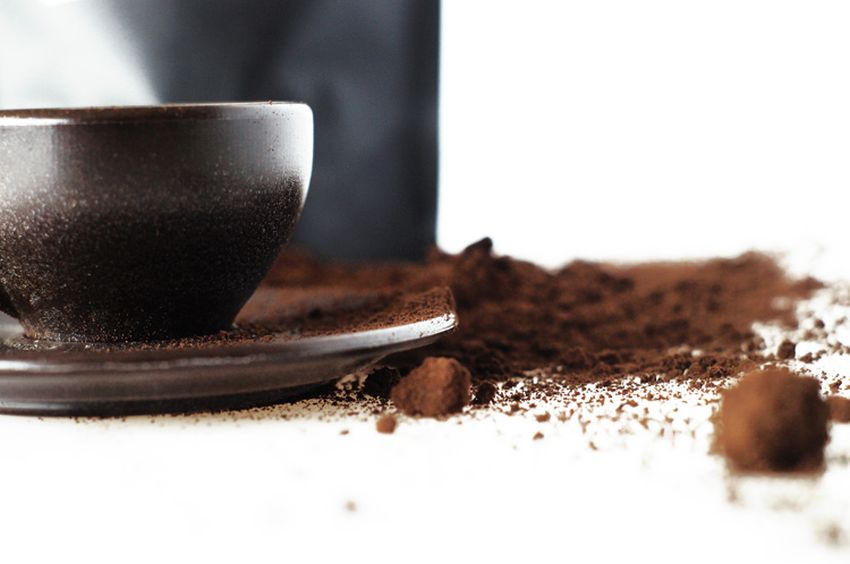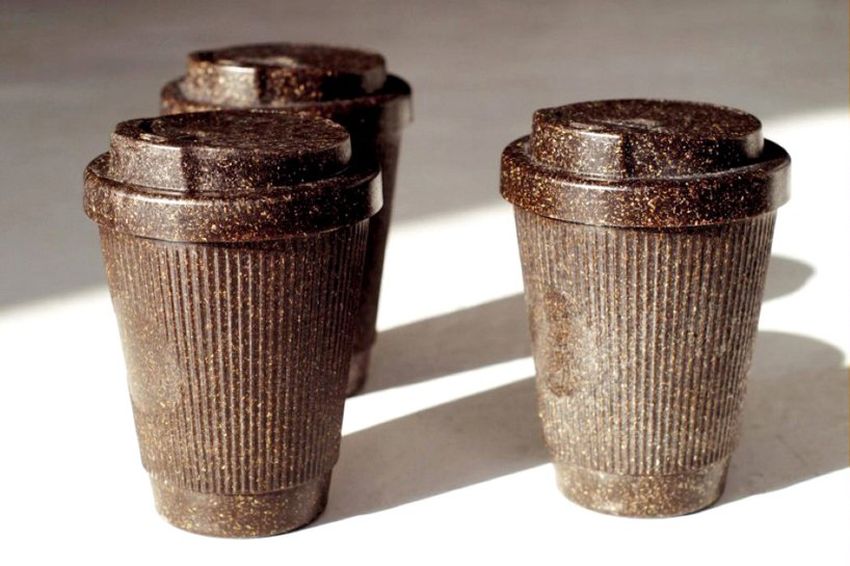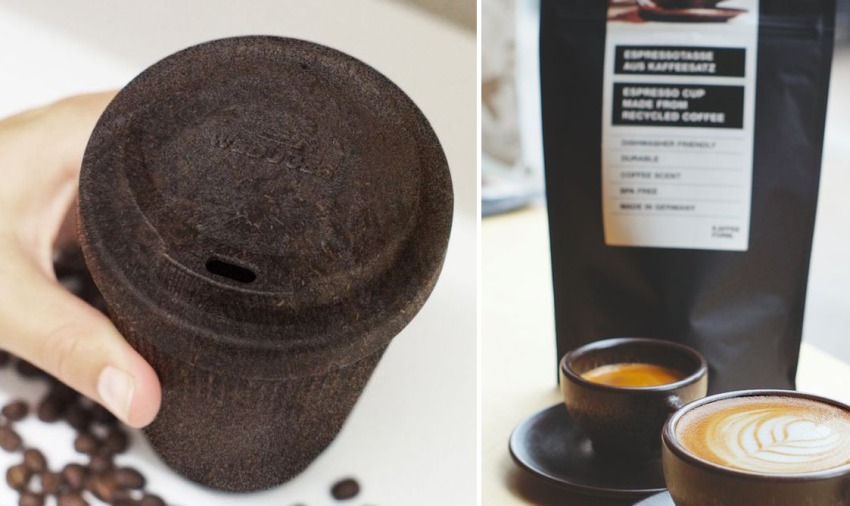 Via: ASI Central