Portugal-based Andre Teoman has created an interesting and creative table inspired by the visual effects created by toys of his childhood. Kaleidoscope table is made from darkened oak with varnish finish giving it a touch of regular table.
The table, if seen from top, gives the feeling of being in a psychedelic world, making it a piece of art that will attract both adults and kids attention. The 300 x 120 x 78 cm table can be used a conference as well as banquet table, as it has the capacity to add magical ambience wherever used. The legs of the table can be arranged according to personal requirements and comes in three options i.e. brass, copper, aluminum or any other RAL lacquered color.
Designed to provide freedom, the table accommodates itself according to client's personal preferences.  The legs of the table are not attached in the production and shipping of the table, giving buyers complete freedom to change the legs as per interior tone of their space. As per Teoman, the elegantly designed mirror top table, not only brings back the childhood memories but also brings life to new emotions that will attract the users as well as their guests.
Currently, there are no updates regarding the price of the Kaleidoscope table but with all features and time devoted to designing; the table will surely come for a high price.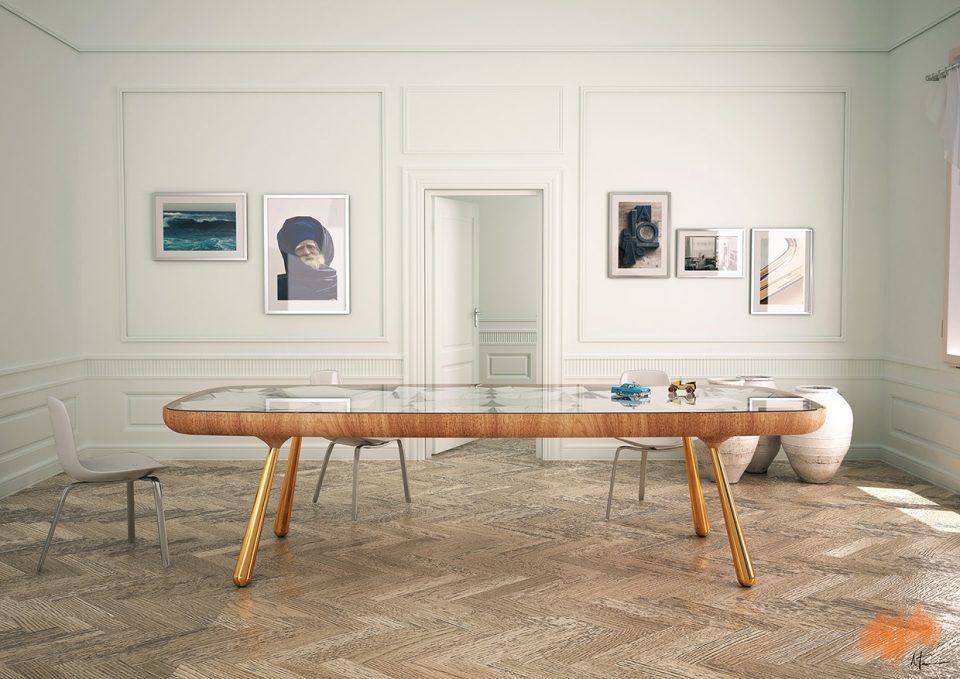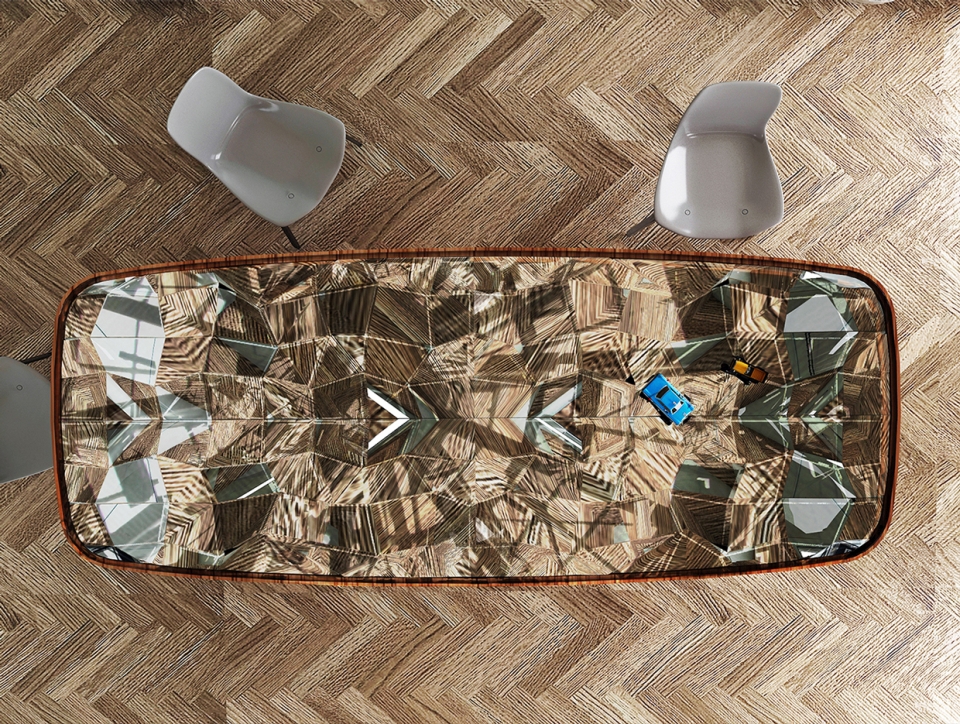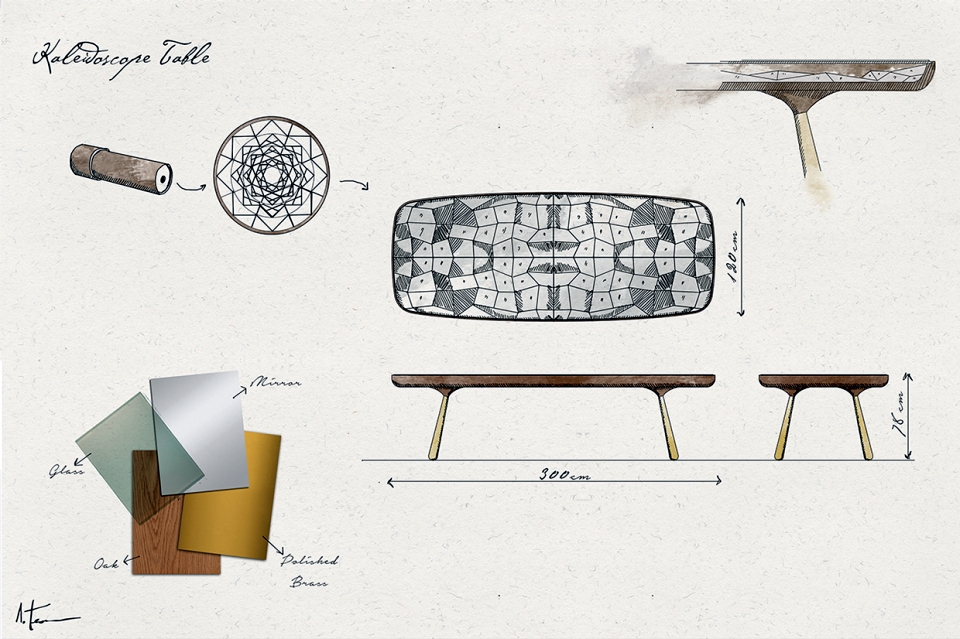 Via: Yooko