French company Baluchon has recently built the Kalzennig tiny house as the main home for Romain and Soizic in Loire-Atlantique, Western France. This two-story tiny house is designed to make the most out of the available space.
Covered in a cheeky sky blue blanket, the tiny house sits on a 6-meter long trailer. It has two loft bedrooms and a convertible sofa bed on the ground floor to sleep additional people. There is a suspended net and a "zig-zag" rope balustrade to let inhabitants pass from one bedroom to another safely. It is a pleasant, fun, and relaxing area.
The interior space is also bathed in rustic style in combination with sky blue. One side of the tiny house has a cozy living room with a drop-down table while the other side has a bathroom with a shower and toilet. In the center is a spacious kitchen with plenty of cabinets and other amenities. The bedrooms are upstairs with windows on two sides for a clean, spacious feel.
Also Read: 50 Best Tiny Houses on Wheels That are Downright Inspiring
Much like other tiny houses, the staircase to the mezzanine level includes plenty of storage including a wardrobe. The interior space is simple and airy with the inclusion of plenty of windows. It is somewhat similar to the Tiny House Perseverance by Baluchon.
The Kalzennig tiny house has all the ingredients to ensure comfort for its inhabitants. It's really fascinating to see how creatively Baluchon has incorporated the necessary amenities in a small footprint.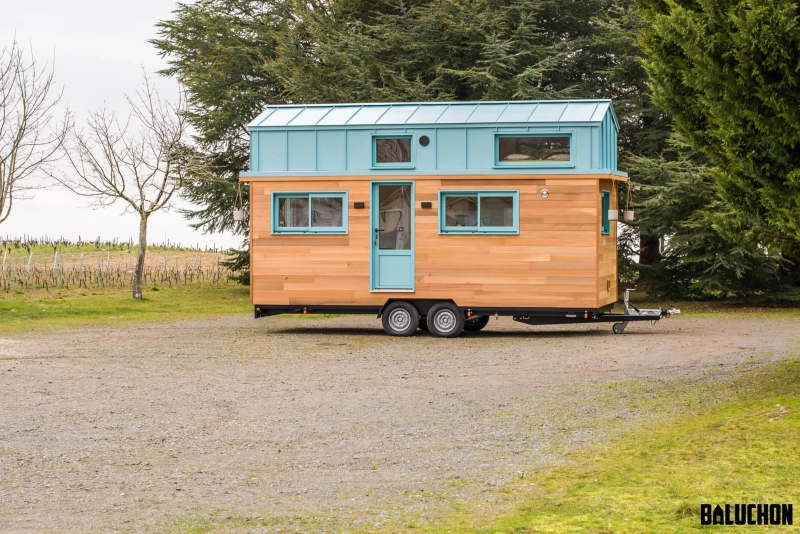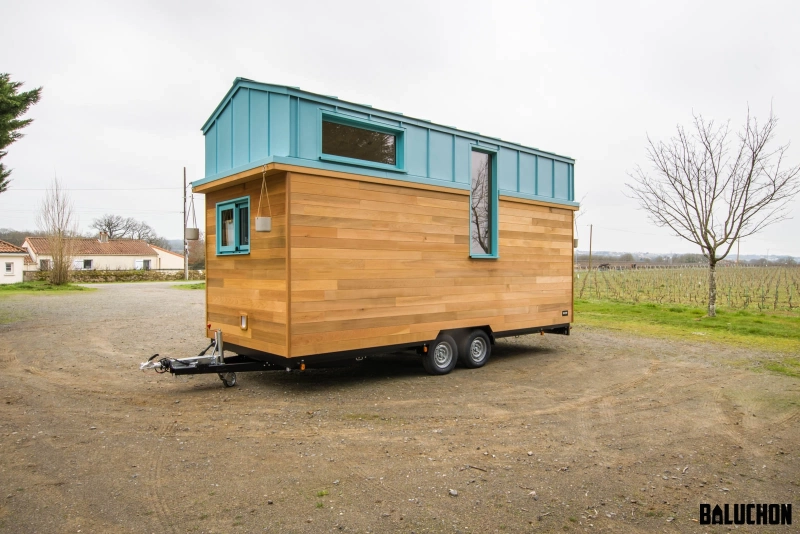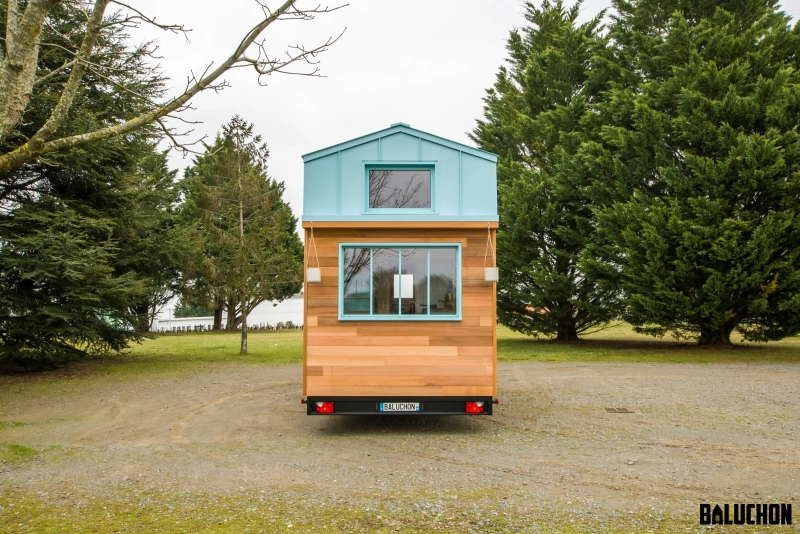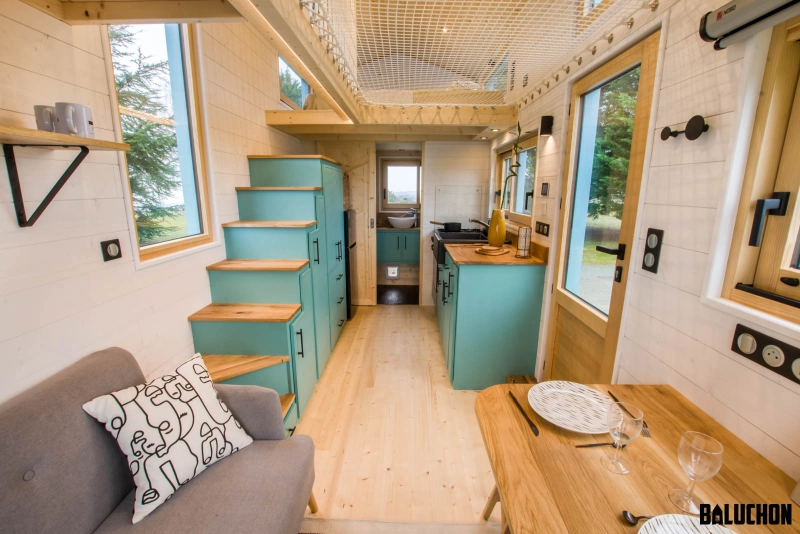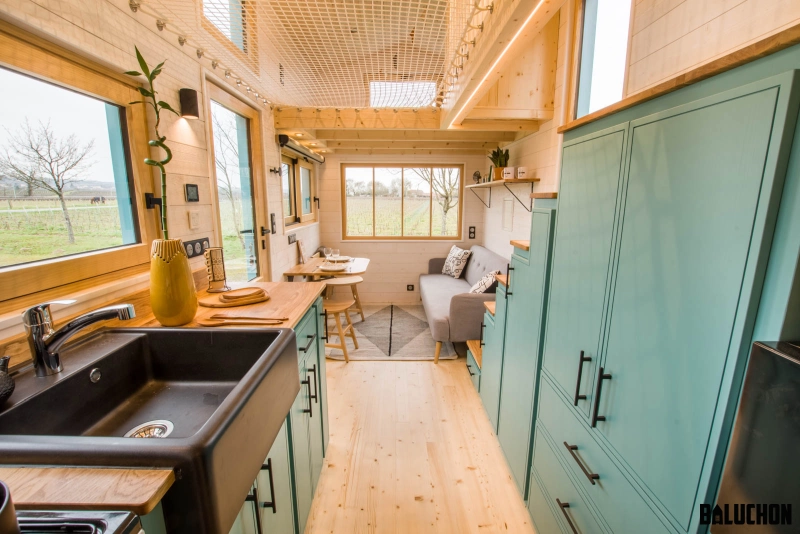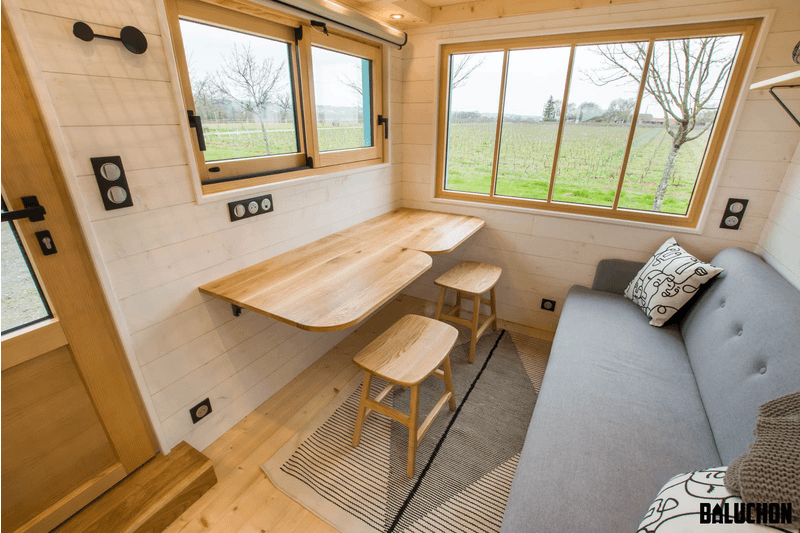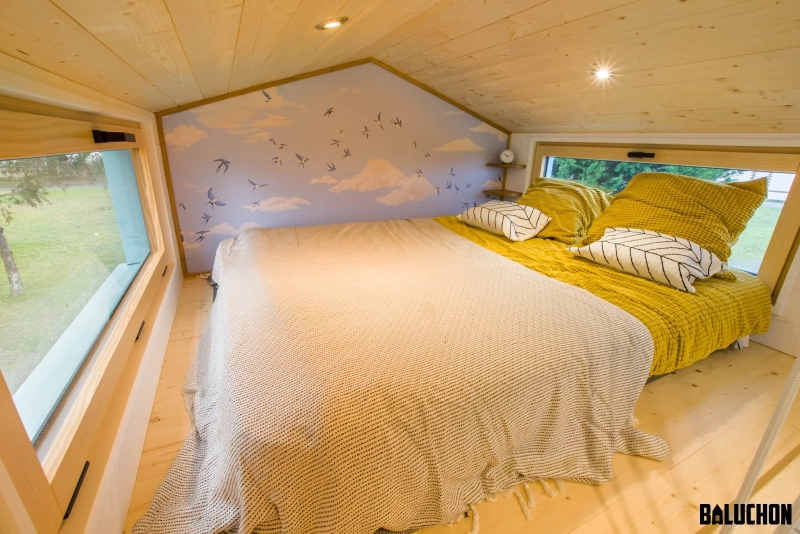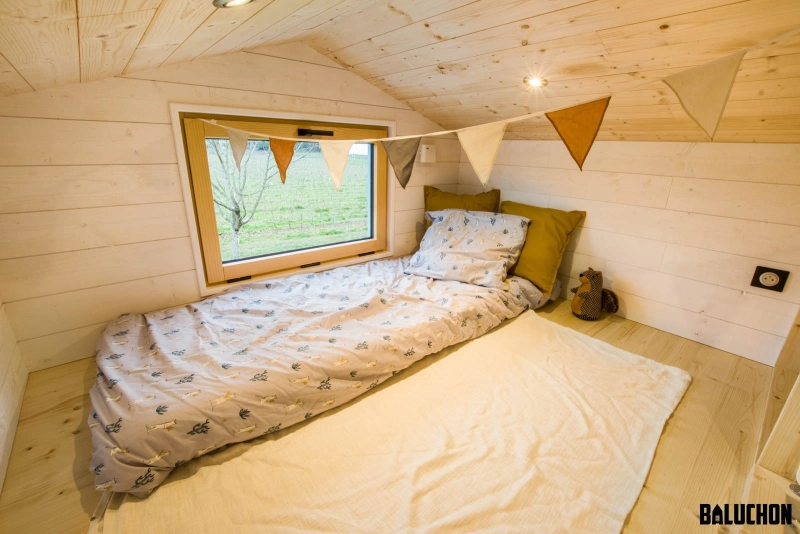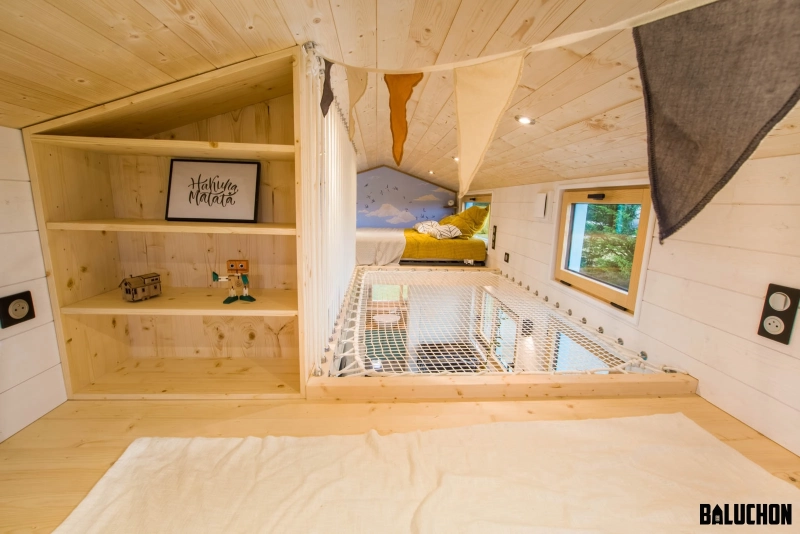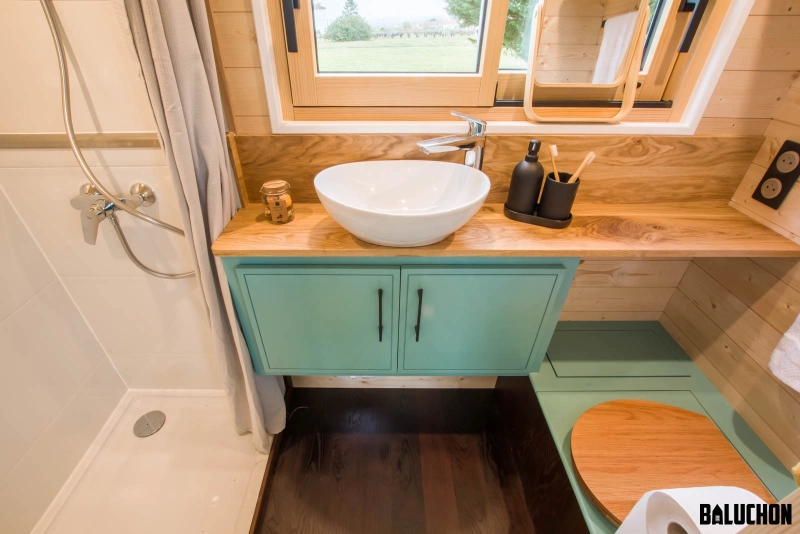 Via: Baluchon