Surely Kangaroo is not the first thing that comes to our mind while thinking of a wall clock. But, Beirut-based design studio David/Nicolas' co-founder David Raffoul has conceptualized a circular wall clock with a storage space. He has created it for Fabrica – a communications research center. The clock has a close resemblance with kangaroo's marsupium and is developed using a virtual three-dimensional image of kangaroo's pouch.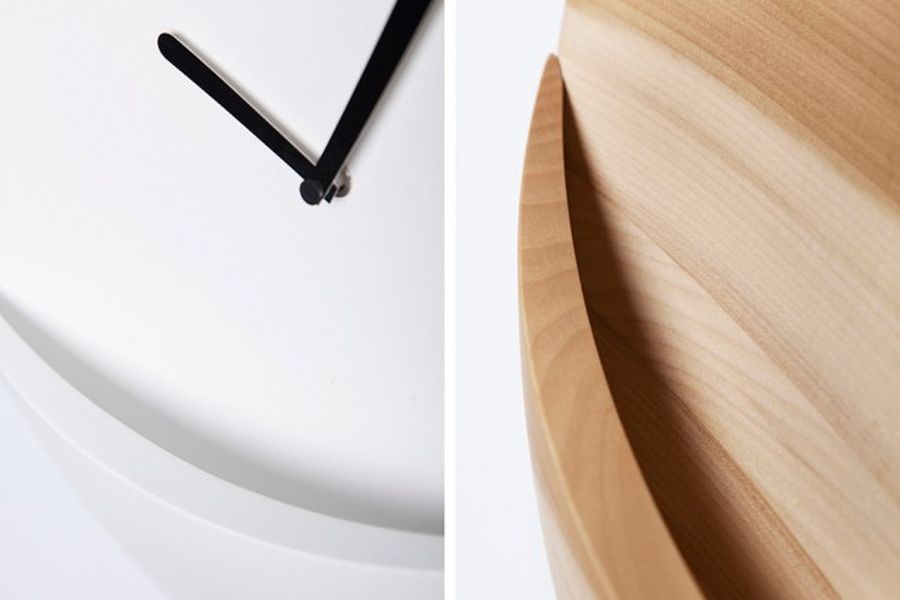 The circular clock comes in two color shades – one is completely white and the other one is wooden. It not only serves as a contemporary timepiece, but also provides enough space to store small things that you usually forget in hurry while rushing out of the house.
You can mount this amazing timepiece on wall of the hallway for storing keys or in your bedroom for keeping small items like jewelry, pen, keys or simply adorn it with flowers. Well, these are some of our ideas of utilizing storage space of this clock, please tell us the way you like to use this wooden clock in comment section below.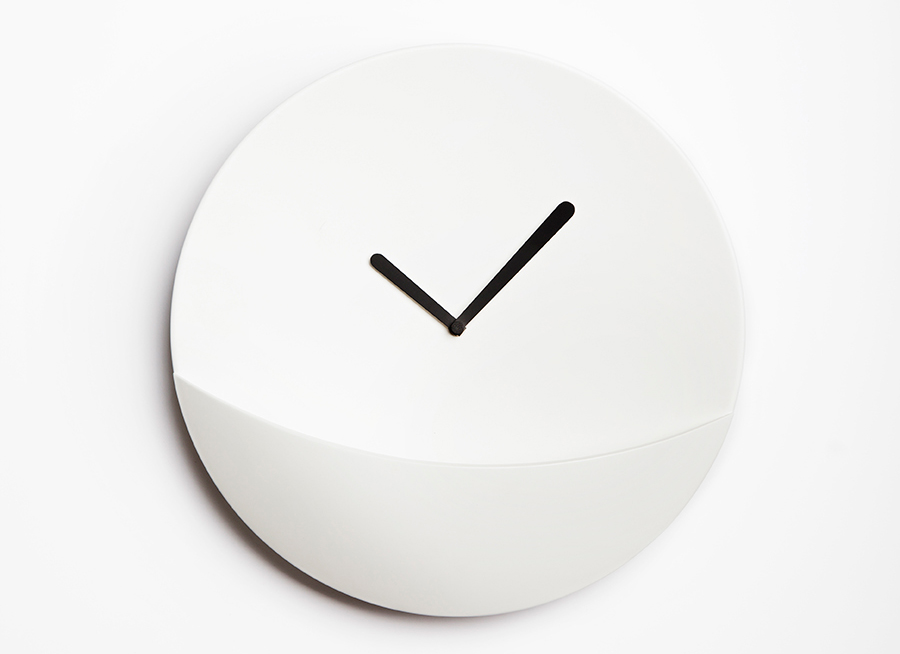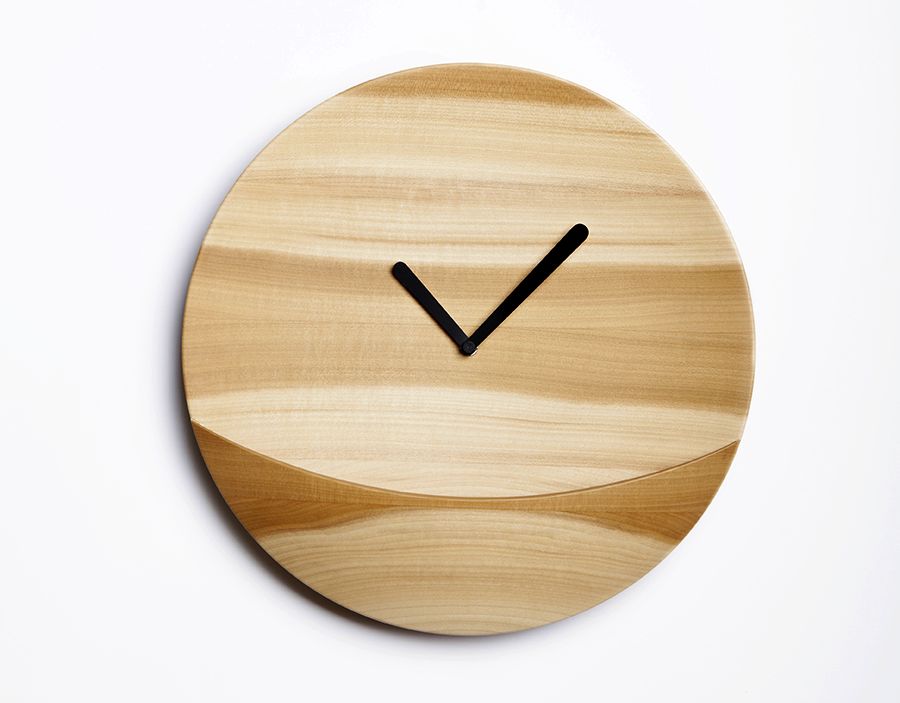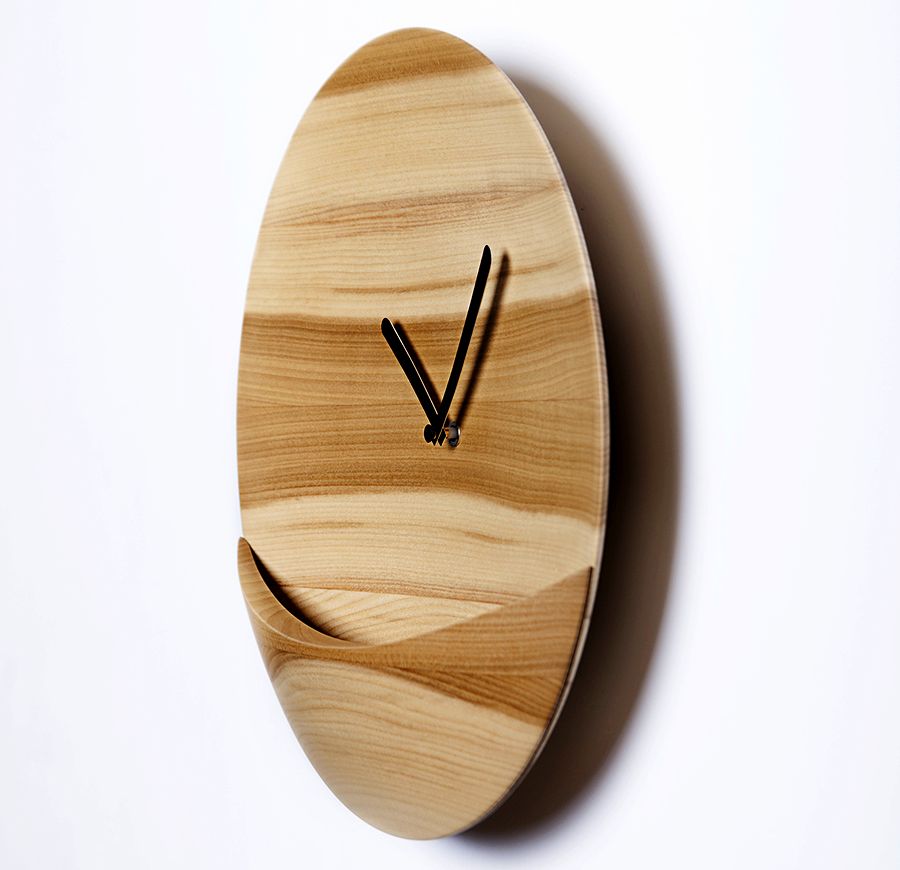 Via: Contemporist