If you ask little girls what is their favorite thing about Disneyland, most of them will probably say, "Princess!". Well, now you can make your daughter a Disneyland princess, gifting her Carol Hladisk's Disney-inspired blanket that looks like a princess dress. The princess blanket has become one of the most liked items on Etsy at just $6 USD.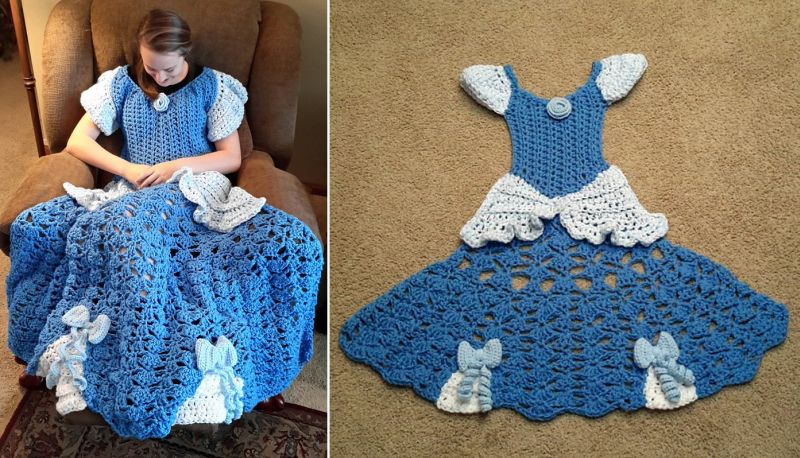 Kansas-based Carol had been knitted range of blankets in different vibrant colors for all the ladies and little girls who want to look like a princess while watching TV, reading and relaxing. The housewife had been stuck on the sofa for the recovery of foot surgery, so she began knitting and watching TV for passing her spare time. After knitting a pretty good and wearable sweater for her best friend, she got motivated to knit new wearable items- including some gorgeous Disney-inspired blankets. She started receiving positive reviews about her princess blankets, and then she decided to make her part time hobby a full-time job to earn money.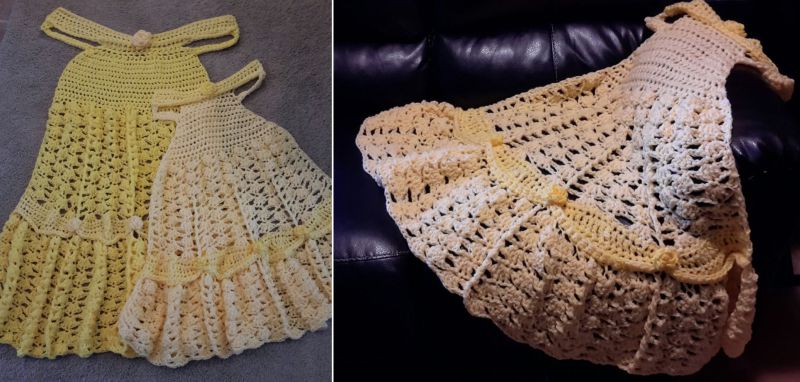 It's just not about the look it offers; her blankets are very comfy and warm too. This is the reason her blankets have gone viral 4 times in just 5 months. Positive responses and appreciations encouraged her to do the best. Up till now, she knitted blankets inspired by Cinderella, Sleeping Beauty's Aurora and Beauty and the Beast's Belle that are available to buy in toddler, child, adult, and large adult size in different attractive patterns.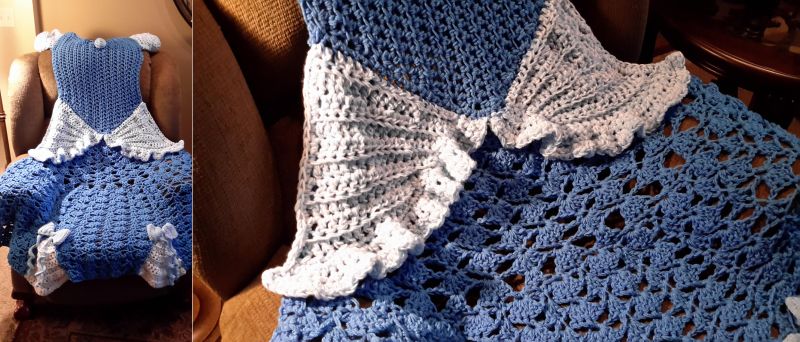 Carol said about her knitting art,
I received such a good response that I wrote the pattern up and named it the Brandi Cardigan after her. It is available on my Ravelry and Etsy sites. After designing the sweater I decided to try my hand at other items. I love blankets, and thought it would be fun to make one that looked like a princess dress.

The first one was the Yellow blanket. I was overwhelmed with the response and requests for other designs. I have been working pretty much non-stop since February to come up with other designs and add sizes to the current ones. I hope to be able to add other items to my shops soon.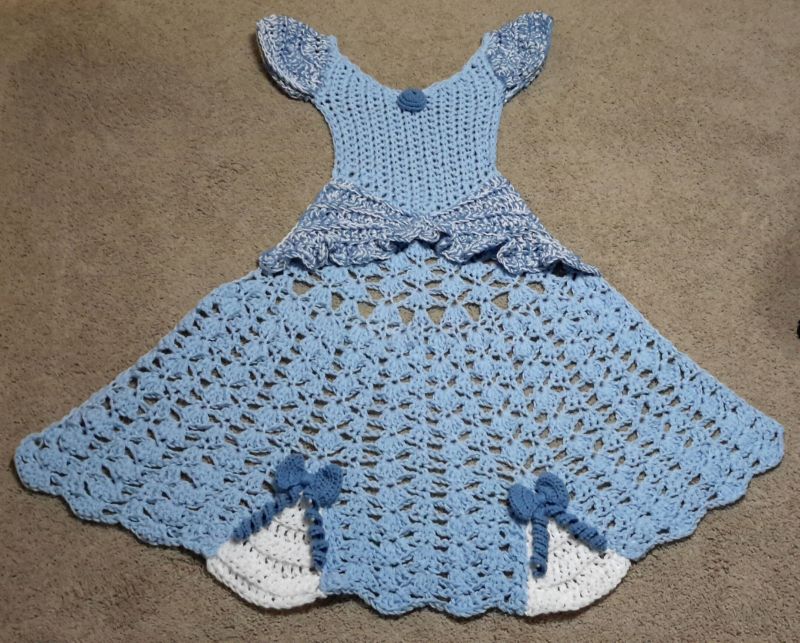 Seeing the increasing popularity of her blankets, Carol plans to knit a mermaid-inspired green princess tail blanket in the near future. If you like her Disney-inspired blankets, and wants to order one for your little girl or yourself, explore the designs and patterns on Carol's Etsy page.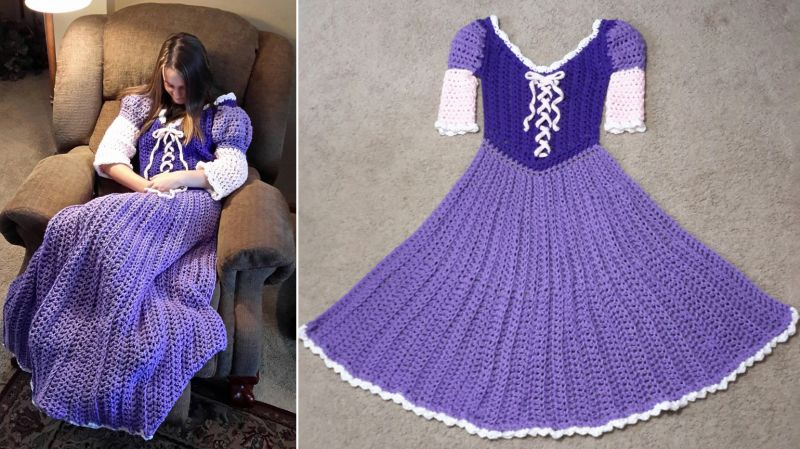 Via: Metro