You may have heard artists saying that they found their inner self in the middle of nowhere, in the lap of nature. This is so true because nature not only provides tranquility to our soul, but also helps us explore our creativity within peaceful environment. May be that's why some people prefer to work in trailer offices, away from bustling city life.
Living up to the same concept, Netherlands-based design firm Kantoor Karavaan has created custom-made office caravan to let you work peacefully in middle of the forest. According to the designers, creative people come up with brilliant ideas and are more productive when work closer to nature. So the unique trailer office is designed in way to give plenty of workspace, needed silence and freedom to them.
The Kantoor Karavaan trailer is made out of wood and metal, blending its exterior naturally into the woody surroundings. The office caravan comes complete with solar-powered coffee machine, compostable toilet, internet access and other office essentials required for working without any disturbance. All thanks to the solar panels, you can even charge your laptop and phone without relying on any external power source.
Wide windows are equipped onto walls of the trailer, maximizing daylight as well as outside views. There is also a tiny resting platform behind the work desk for taking a nap, when you get tired after working. It is a perfect sustainable workspace surrounded by lush green environment to help you explore your creativity and increase productivity without stressing yourself.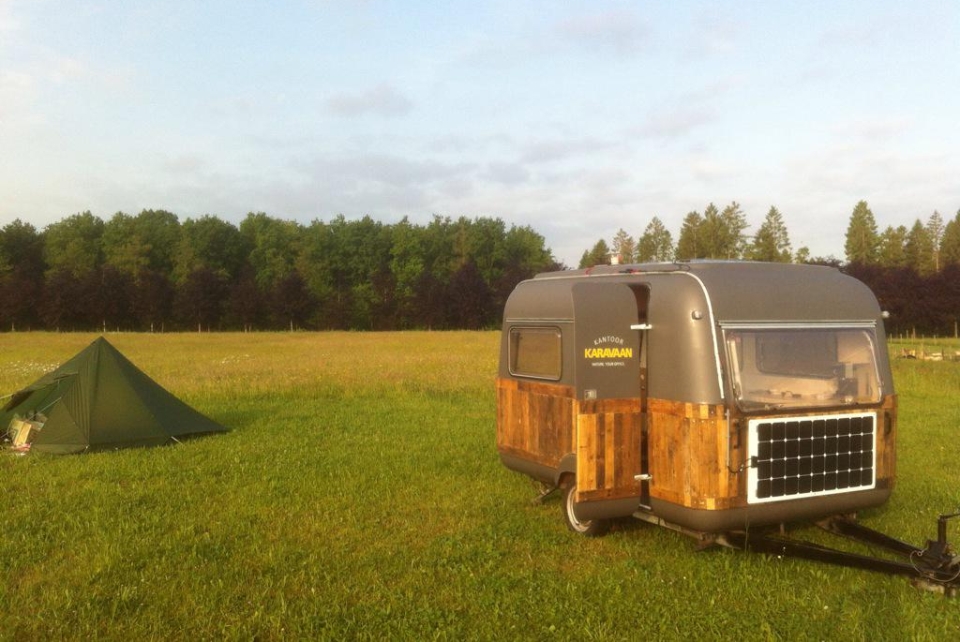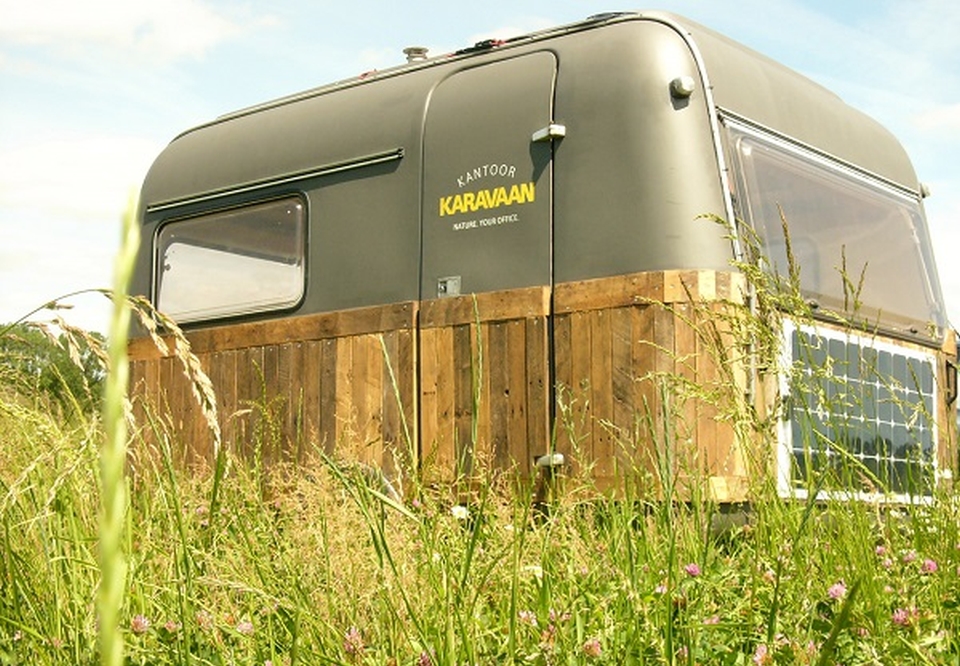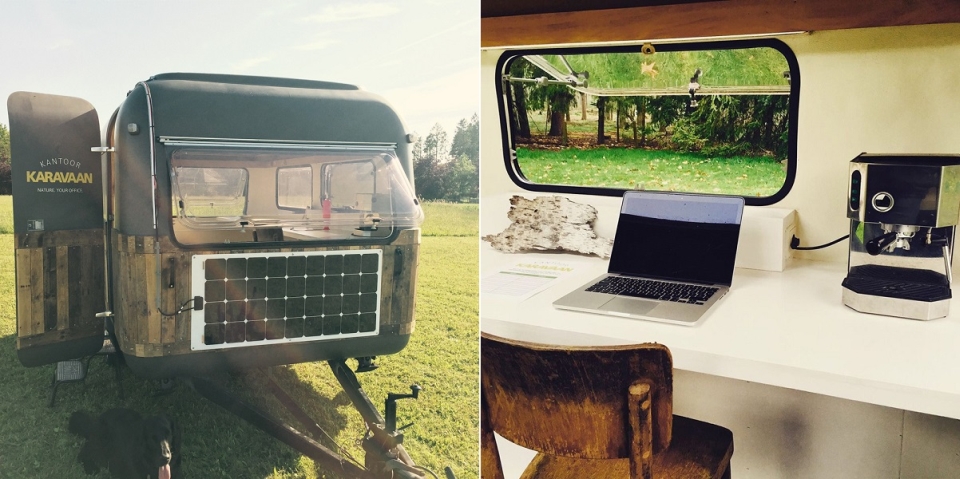 Via: TheCoolector