Argentina-based architectural firm Estudio Galera Arquitectura has developed a minimalistic contemporary holiday residence dubbed Kaprys Home. The rest house sits atop a sand dune surrounded by forest wood in Carilo, Argentina. It is built on two walls and few columns to offer beautiful flying view of the neighboring forest.
The entire property is built mainly of concrete, brick-walled hollow, aluminum joinery and wood and hardwood decks. This L-shaped house is elevated from the ground level to minimize its impact on natural environment. On entering the ground level you'll witness a spacious living area and kitchen along with dining area. Upper level consists of bedrooms and a covered barbecue terrace for making social gatherings more special along with 360-degree forest views.
A concrete staircase forms a dainty connection between two different levels of the house. There are plenty of glass walls throughout the house to bring in natural daylight and offer maximum outside views through almost every section of the dwelling. The park outside the residence is used for coastal vegetation suitable to environmental conditions. The architects have brilliantly created a chic shelter that interacts with nature, providing pleasant living space to the inhabitants.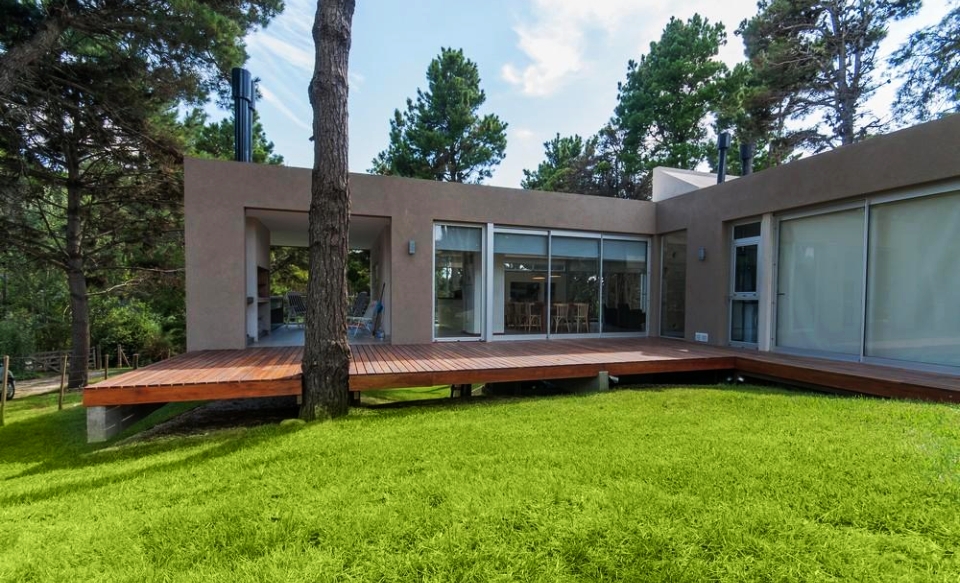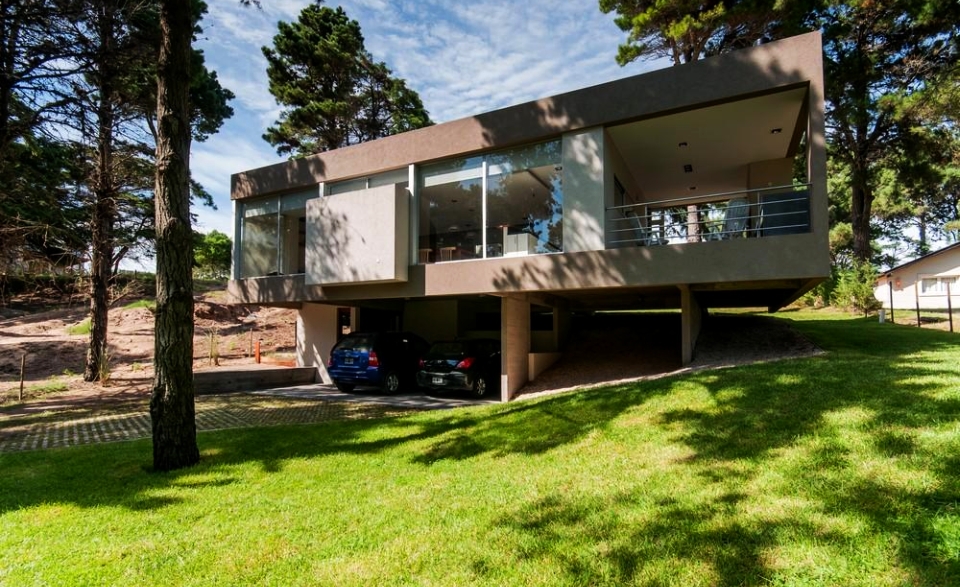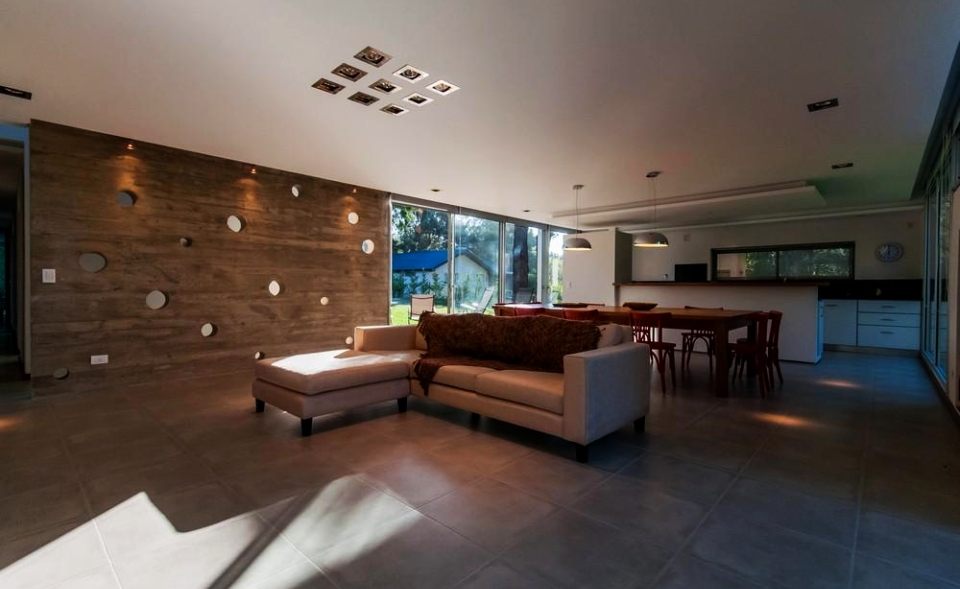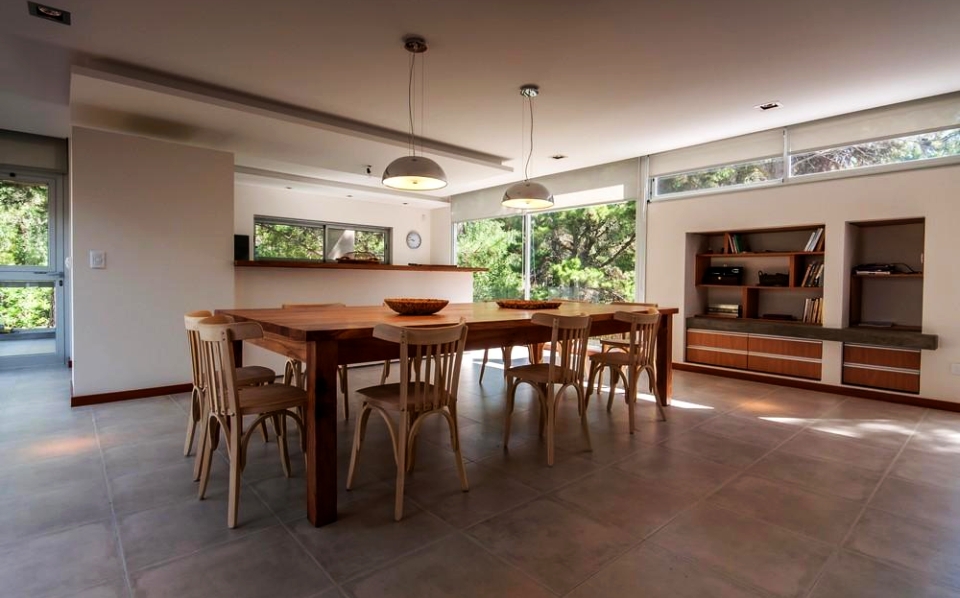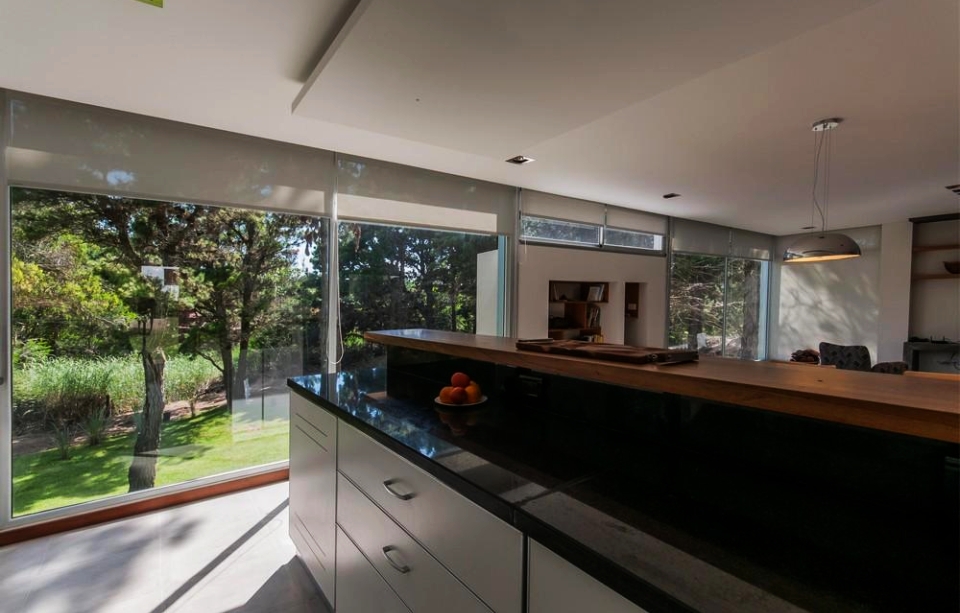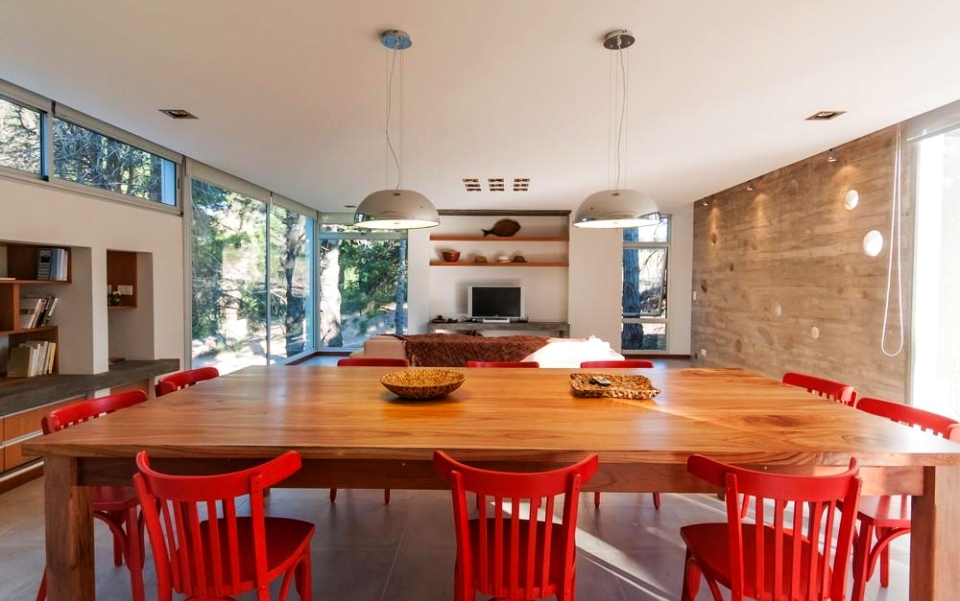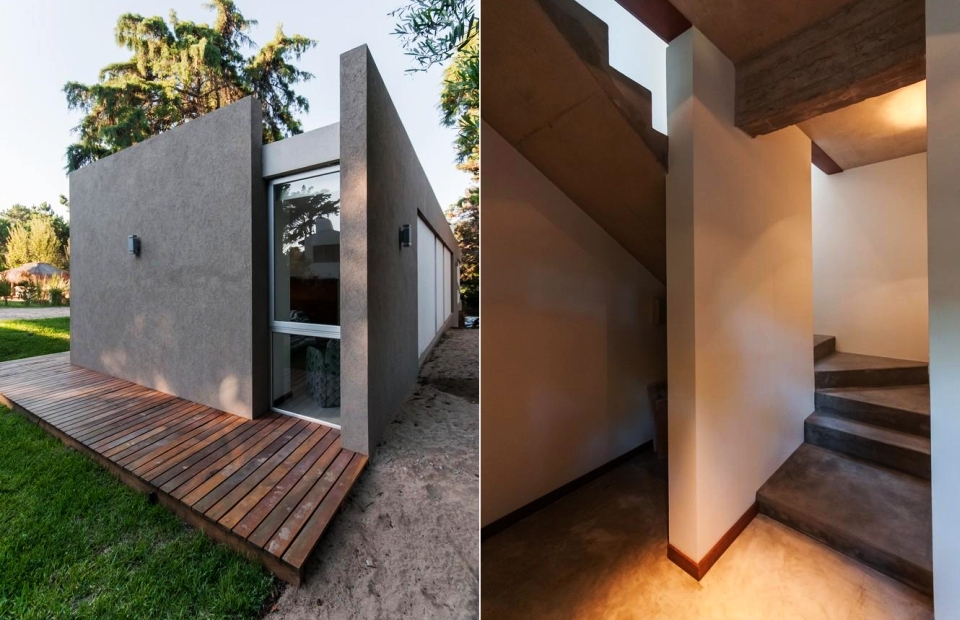 Via: Archello