Renowned industrial designer Karim Rashid has designed the stylish Kook Kitchen Platform for the Italian firm Rastelli Cucine. The space-saving kitchen island utilizes the ergonomic properties of HI-MACS acrylic stone that is easy to clean and highly heat-resistant. It is a user-friendly luxury kitchen model with 35-inches deep worktop for easy storage and cooking process. The highlighting attribute of the kitchen design is its sinuous silhouette that boasts striking LED strips underneath its work surface.
These illuminating arrays of LEDs add stylish touch to its elegant layout, creating lavish environment within your kitchen. Beyond gorgeous chassis, the cooking island offers a functional space including a hob and a sink. The hob features built-in rolling shutters that open to reveal fully-equipped cooking space and shut down when the meal is ready, providing uncluttered kitchen platform to the users.
It comes with angled cabinets, where larger items can be stored at the top whereas smaller ones at the bottom to maintain flow while cooking. Furthermore, it comes in various color finishes including black, white and yellow; to choose any one- depending on interior of your home. Kook is extremely stylish new generation kitchen for the modern household with luminous glass surfaces to give whole new dimension to your contemporary scullery. Check out the images given below to find out various aspects of its gorgeous design.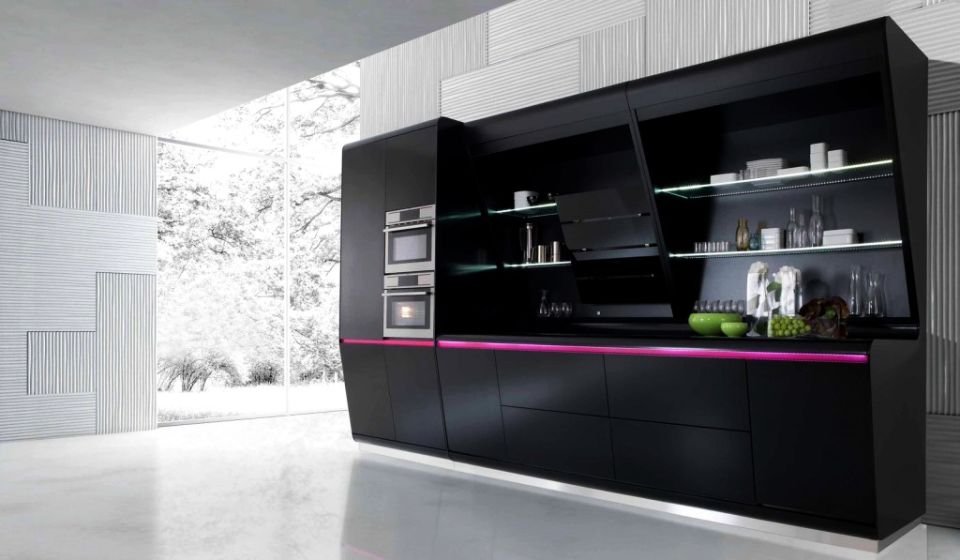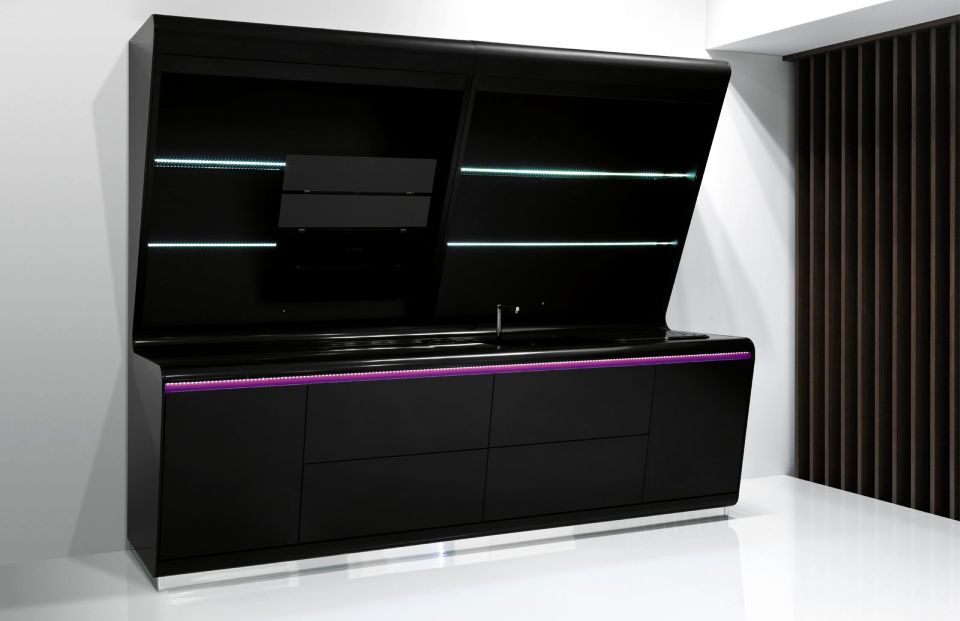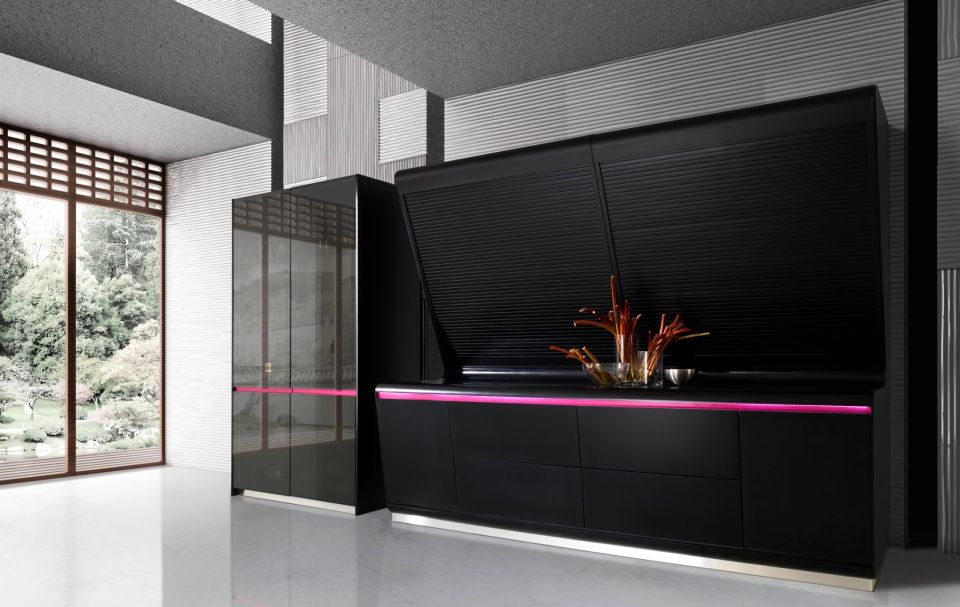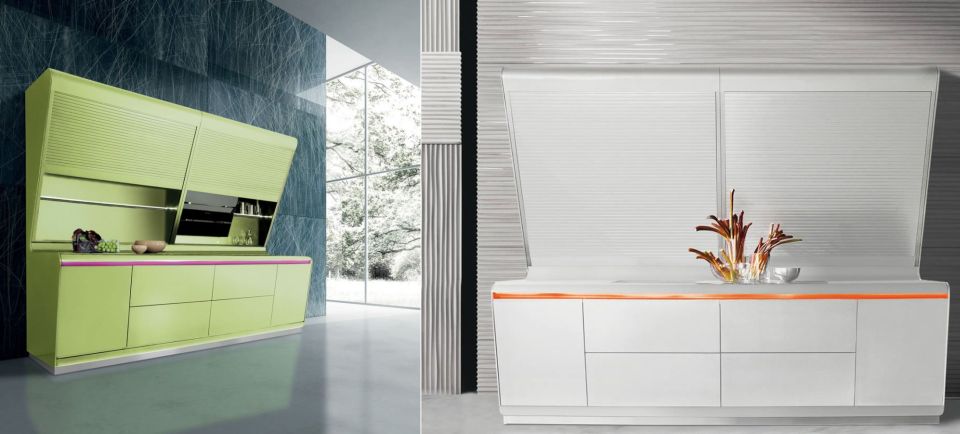 Credit: Arc4Design