Why to buy separate cat condo and cat scratcher, when your adorable furry friend can get benefits of both in one Katris modular cardboard cat furniture. It is made by a creative design team at Papercut Lab and consists of different sturdy cardboard shapes that assemble together in varying structures just like the game Tetris allows you to form endless configurations.
Each piece is created from 100-percent recyclable cardboard shaped into various figures, using non-toxic starch-based adhesives without any artificial inks or dyes, thus making it eco-friendly furniture. Five different pieces in the Katris are available in different shapes like I, Z, T, O and L; all designed to interlock cleverly to form a suitable climbing surface.
These different shaped units can be stacked one over the other to create a sculptural cat condo that doubles as a cat scratcher as well as a home décor object to enhance your interior. The empty spaces within the building blocks can also be used to store your books, flower vase and other décor objects for adding decorative touch to its minimalist framework. Your furry friends will certainly be happy while exploring different nooks of this inventive modular furniture.
You can purchase a single unit of Katris for $49.95 and whole bundle of five pieces for $229.95 on Amazon. Check out the images given below to view numerous configurations of these irregular-shaped cardboard units.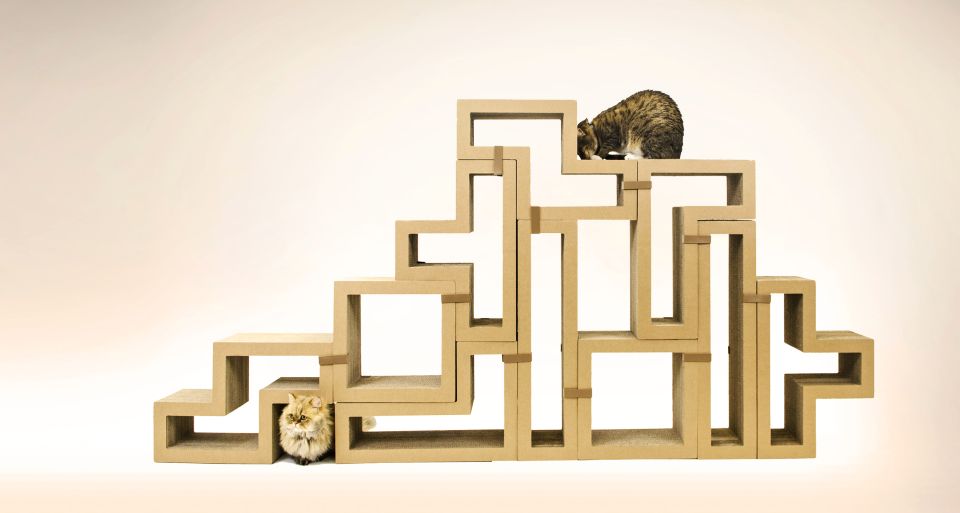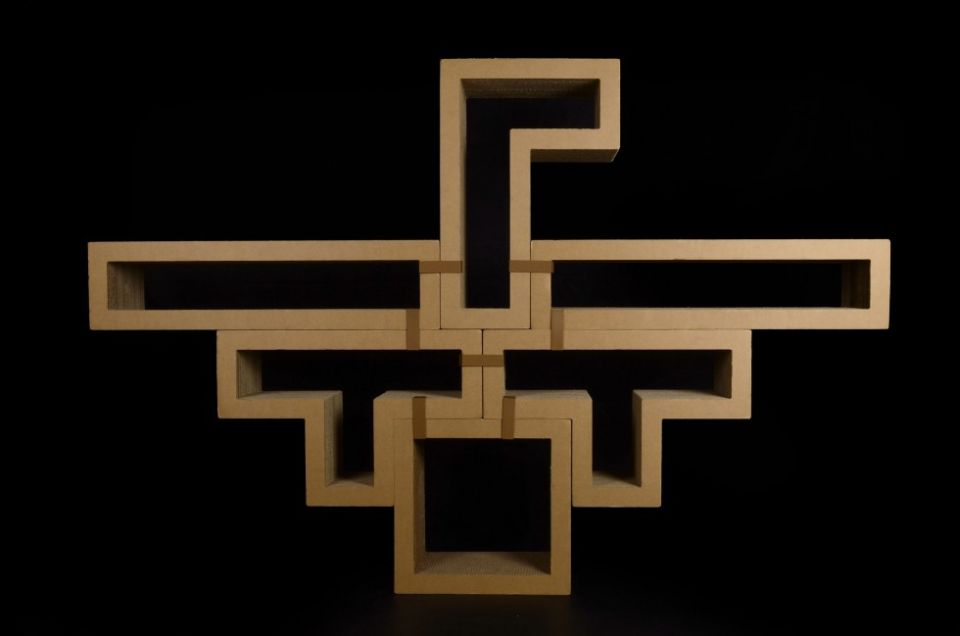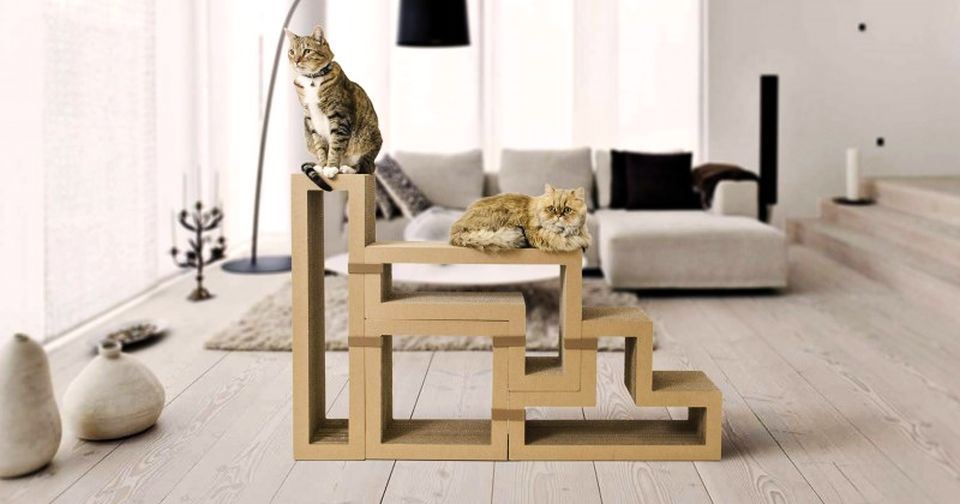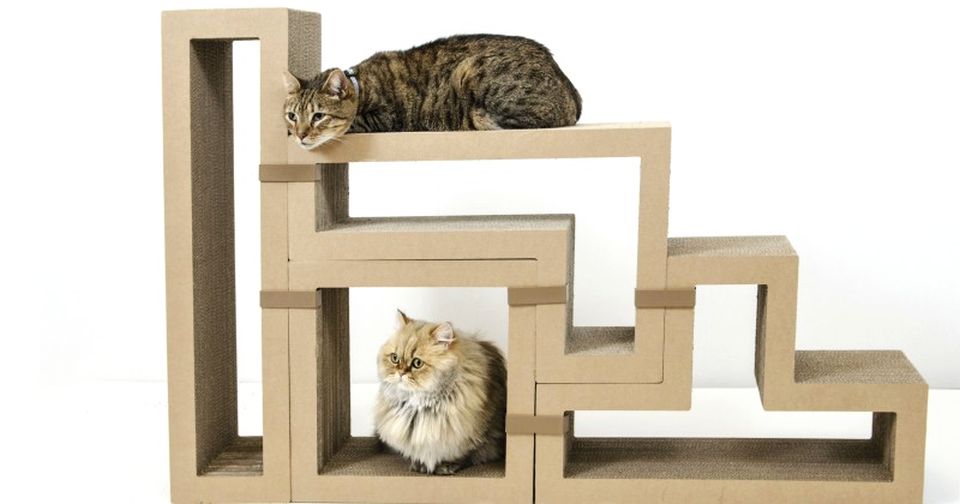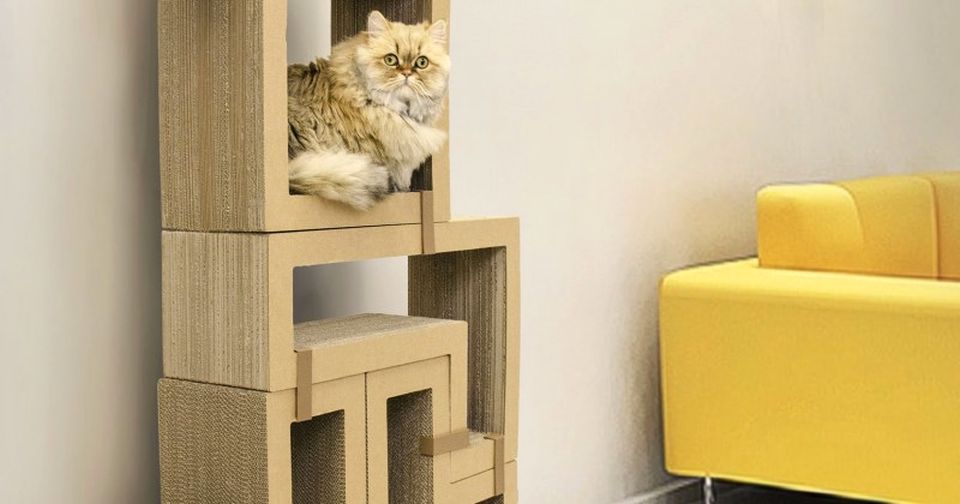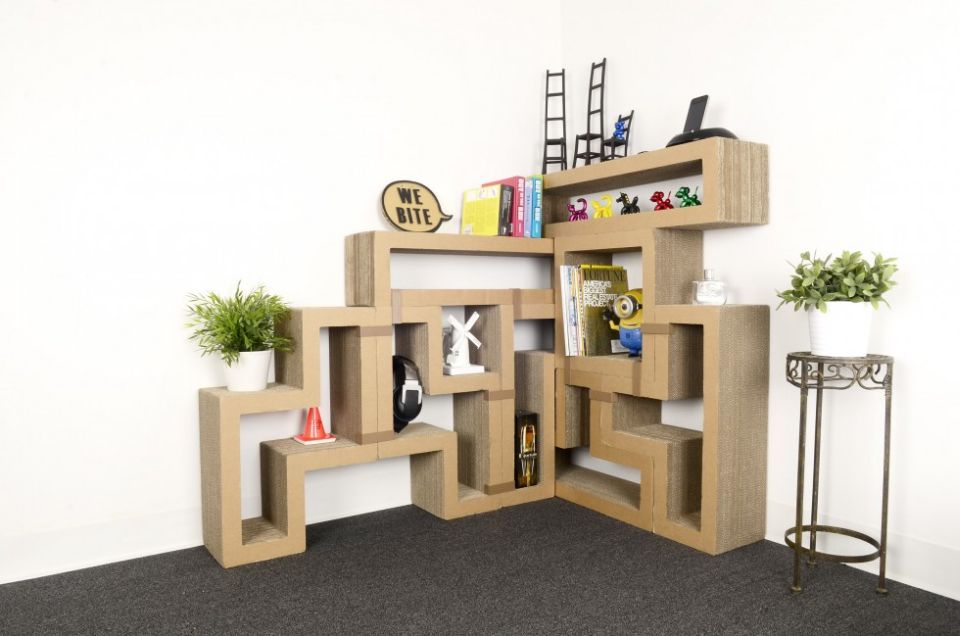 Source: PapercutLab