When you mix rustic look with modern style, the result is a stunning home. In Goppingen, a town in Southern Germany – the team from Kneer GmbH has built an impressive log cabin with perfect combination of vintage and the contemporary worlds. The vernacular log home is remotely located and complements its natural surroundings flawlessly. It elegantly juxtaposes with contemporary furnishing and rustic look without sacrificing the past traditions of architecture.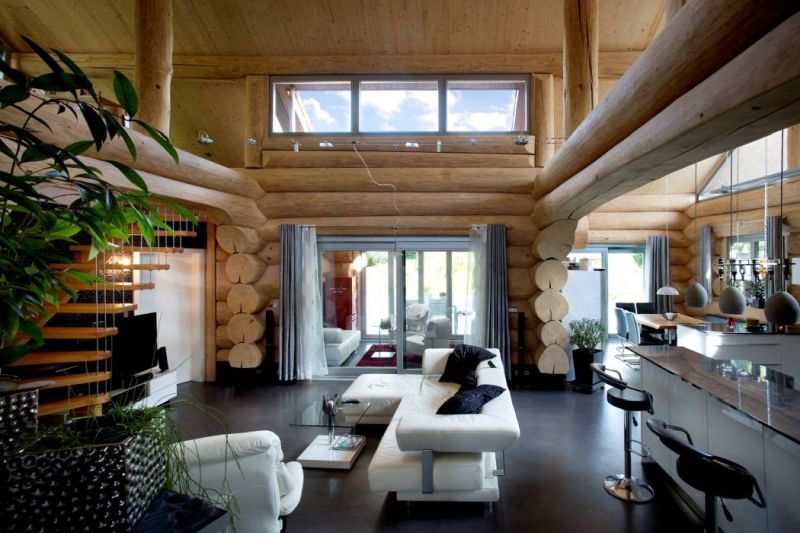 Exterior of the mansion are sturdy and feature true log arrangements rendering the house with a rustic look. Also, the gable roof with wood siding making it an inviting place to live in. Interior of the log dwelling are weather tight, designed and furnished to reveal the contemporary style.
Since the timber dwelling is made of logs, so the interior of the house unintentionally gets that well known irregular and naked surface texture of natural wood logs. Modern seating areas inside the house ensures that you are comfortable while relaxing. And the steps which are stylish too, seem always ready to take you to the upper section of the timber dwelling.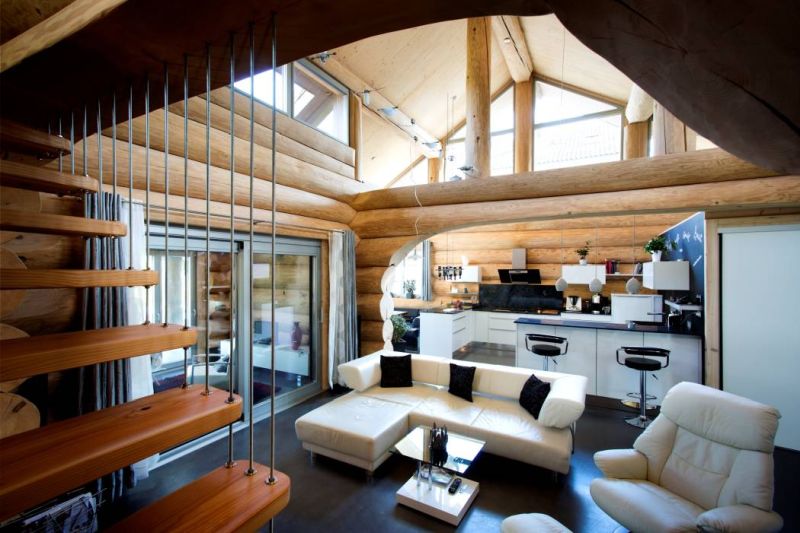 An open living area defines functionality of the various sections of the room without compartmentalizing the interiors. The house is well ventilated and the windows at the clerestory, the gable end windows and the plain old windows on the one hand brings gushes of fresh air inside, also fills the interiors with ample natural light.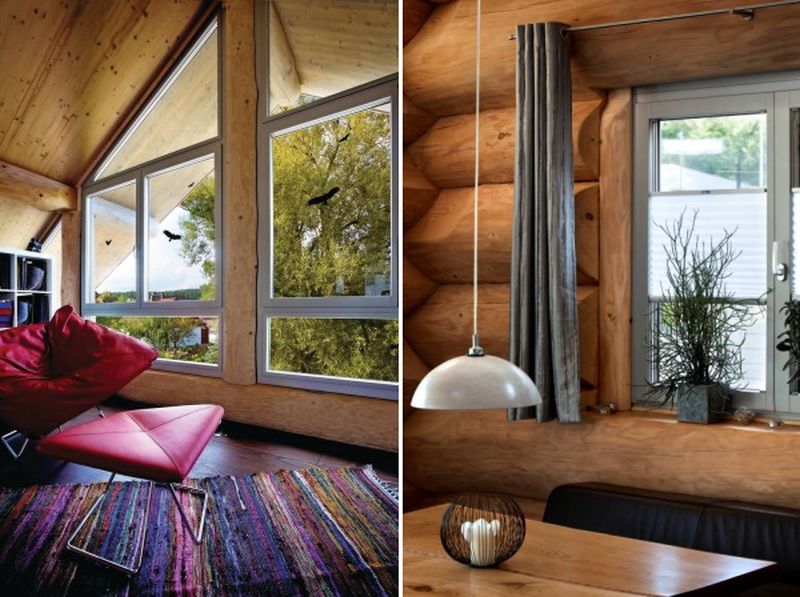 Upper deck area offers a nice quite lofty space ideal for reading, but the only thing that might disturb your concentration is the constant chirping of birds in the nearby trees. Significant feature of this log house is vested in its details, right from the finishing of the furniture, the junctions up to the decoration; every nook and corner is so beautiful that it makes this log house a 'die to live' in home.
Via: Homify