Looking for wireless streaming and uncompromising sound quality in a compact package? KEF LS50 wireless speakers are designed to maintain superb sound quality and gorgeous aesthetic. The small profile makes them suitable for smaller areas likes end tables or side tables in a living room or bedroom.
Within the cabinets, each speaker consists of the 1-inch vented aluminum dome driver set inside a 5.25-inch magnesium-aluminum alloy driver. Plus, there is also the KEF's Uni-Q time-correcting DSP crossover designed to sync the sound for reduced latency and phasing.
It also comes with a mobile app to let the users operate the device through their smartphones. The system is compatible with Bluetooth 4.0 and Wi-Fi over both 2.5GHz and 5GHz frequencies, allowing you to stream music via your phone. The right speaker also features a touch keypad for onboard control. Moreover, the speakers can automatically connect to Wi-Fi via DLNA, allowing you to source a hard drive via UPnP for high-resolution tracks.
The sound of the speakers is smooth and comfy to the ears, so it would be an ideal choice for over-particular audiophiles. The speaker cabinets come in three shades — black, sparkling silver, and John Lennon piano white. This means you can select the desired one to match with your home interior.
These superior quality wireless speakers were even showcased at this year's CES 2017. Priced at $2,200, the high-end speaker system is good for consumers who need a compact sound system delivering convenient, Hi-Fi audio at the press of a button. You can find out more and pre-order your own pair at KEF's website.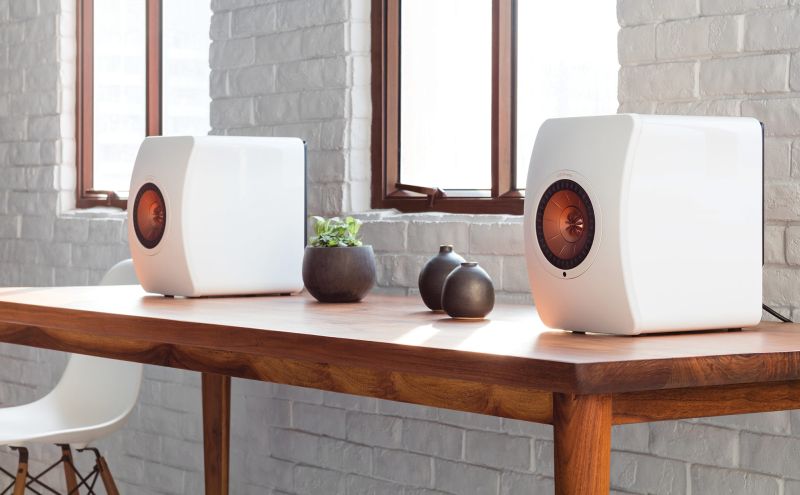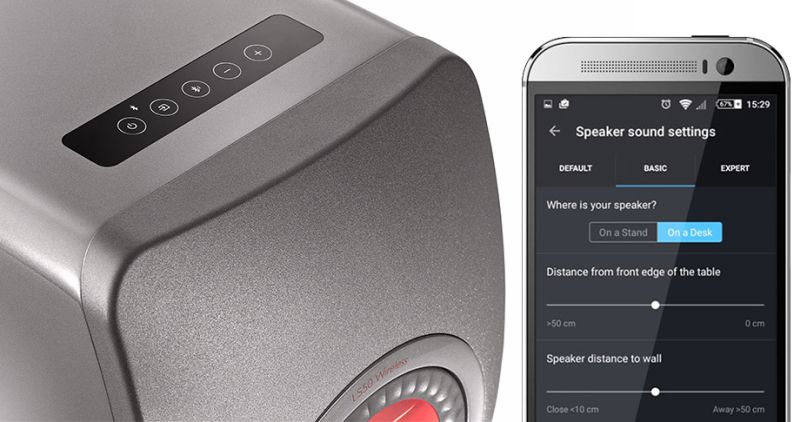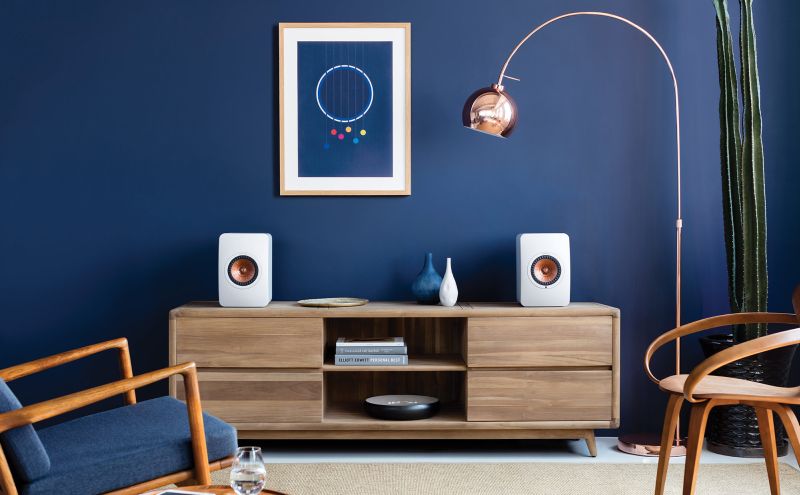 Via: DigitalTrends