The renowned American brand of potato and wheat-based chips owned by Kellogg's has created world's first machine that delivers edible air. Dubbed as Flavor Cloud, it emits edible air flavored with Pringles sour cream and onion crisps, which was voted the number one flavor in the UK and Europe. Famous English actress and Pringles Ambassador Kelly Brook unveiled it at Potters Field park in London a few days ago, as she is the most-voted celebrity people would like to share a snack with. Since Pringles-funded survey to predict food technologies of the future revealed the rising snacking habits of the nation; the company decided to develop the machine that delivers flavored air to the snackers.
This 3m tall and 6m wide flavored air-dispensing machine has been built after one year of hard work. Flavor Cloud accommodates up to 10 cans of Pringles at one time. It uses vortex cannon technology to deliver edible air that tastes of your favorite flavor.
Most of the Brits were expecting the Flavor Cloud's snacks-flavored air to be developed by 2037, but Pringles has proved them wrong.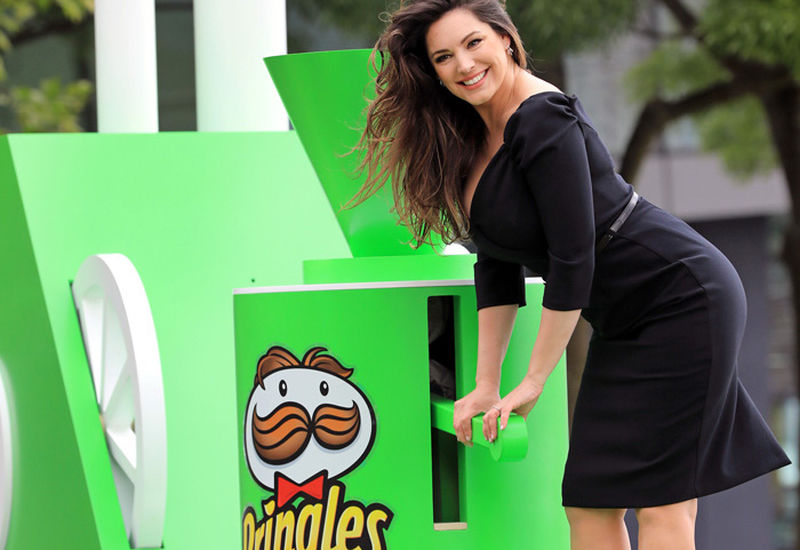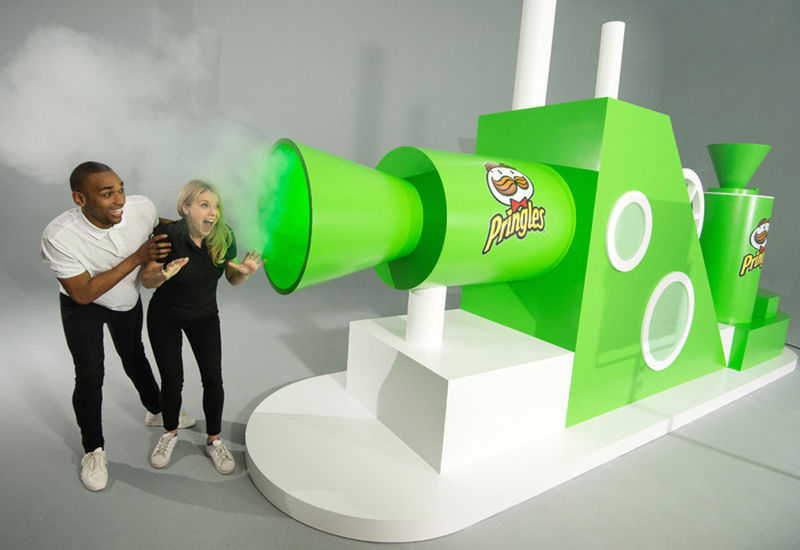 Via: Bakeryandsnacks