Pets are often regarded as family members and are loved and taken care of deeply. A Florida-based enthusiastic DIYer couple has taken this concept to a new high. Kelsey and Ryan, owners of a self-spoiled feline named Stella have built a separate room for her and netizens are loving this effort.
The couple has petted the cat since she was 6-weeks-old, which has transpired into a really long relationship so much so that the couple loves her like their own baby. Drawing inspiration from social media posts of adorable baby rooms, the couple was struck with the idea of having a dedicated room for their beloved feline – just like people would have for their kids.
They converted the unused under-the-stairs closet in their farmhouse to make a dedicated cat room. This space is painted and creatively decorated to blend into the theme of the house.
"Stella's room is basically fully furnished from things that can be found on Amazon, which also made it a very inexpensive project. She has this awesome two-story bed, she loves sleeping inside of it, along with cat-themed wall decor including a baby picture of her in a frame, and a laser-cut wood sign on the wall that says "home is where the cat is" because, for us, that's true!" the couple informs.
Telling us why they wanted a separate room for their kitty, Kelsey says, "She is so good to us and depends on us to take care of her, so it was only right to give her own awesome, cozy room!"
Also Read: This Wood and Glass Enclosure by Indot is a Lounge Area Dedicated to Cats
The cat room is no ordinary sleeping area, it has, Kelsey informs "a scratching post and toys, her scratching post is a huge life-saver because she doesn't scratch any of our furniture." To add convenience in the room, it also features an automatic food feeder, while her litter box is also in her room.
The idea of having the litter box next to the cat's feeder is something, Kelsey tells, not well appreciated on TikTok. Nonetheless, the couple is not worried because they believe Stella doesn't mind it, and they know that for a fact.
The cat room not only comforts Stella but also helps the couple keep the house free from cat litter and its smell, for which they have a pet-friendly air freshener installed in her room. Kelsey and Ryan have also included The Kitty Pass pet door that allows Sella to walk through without human intervention.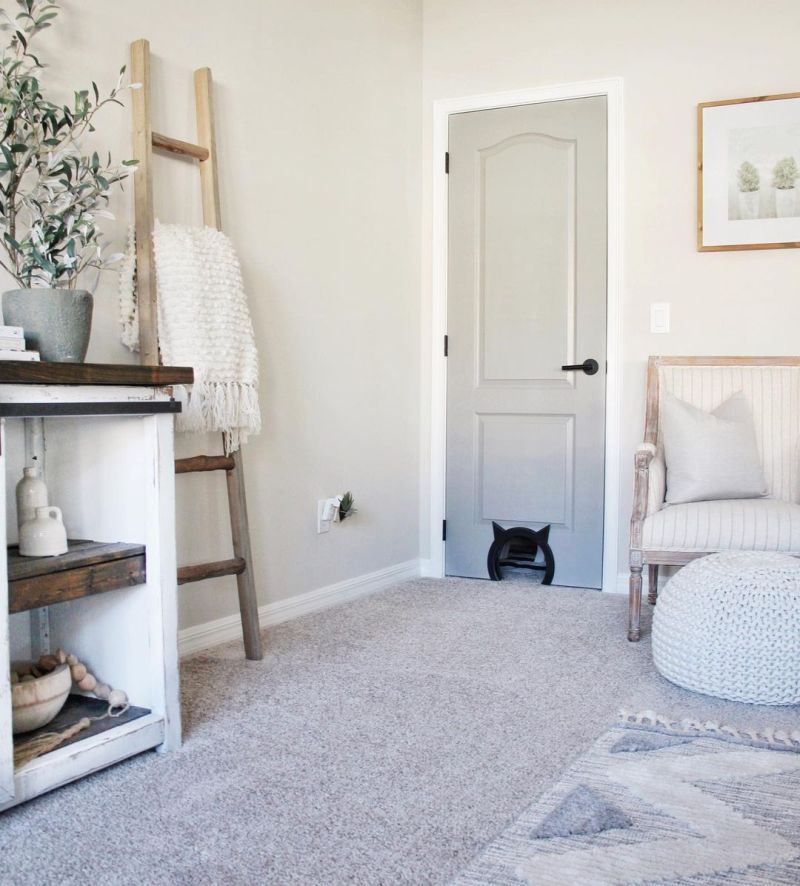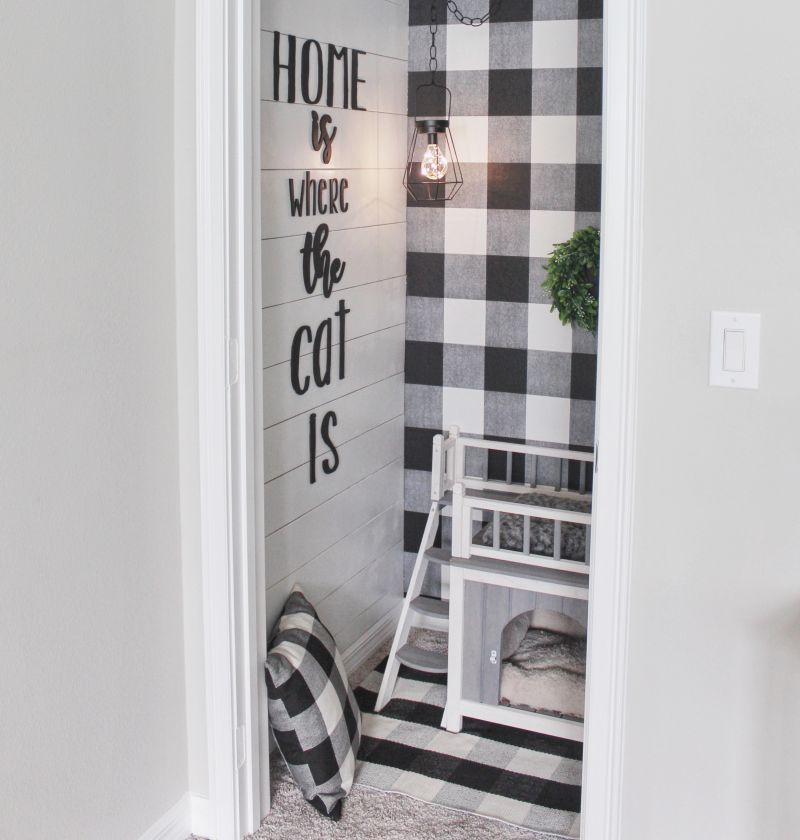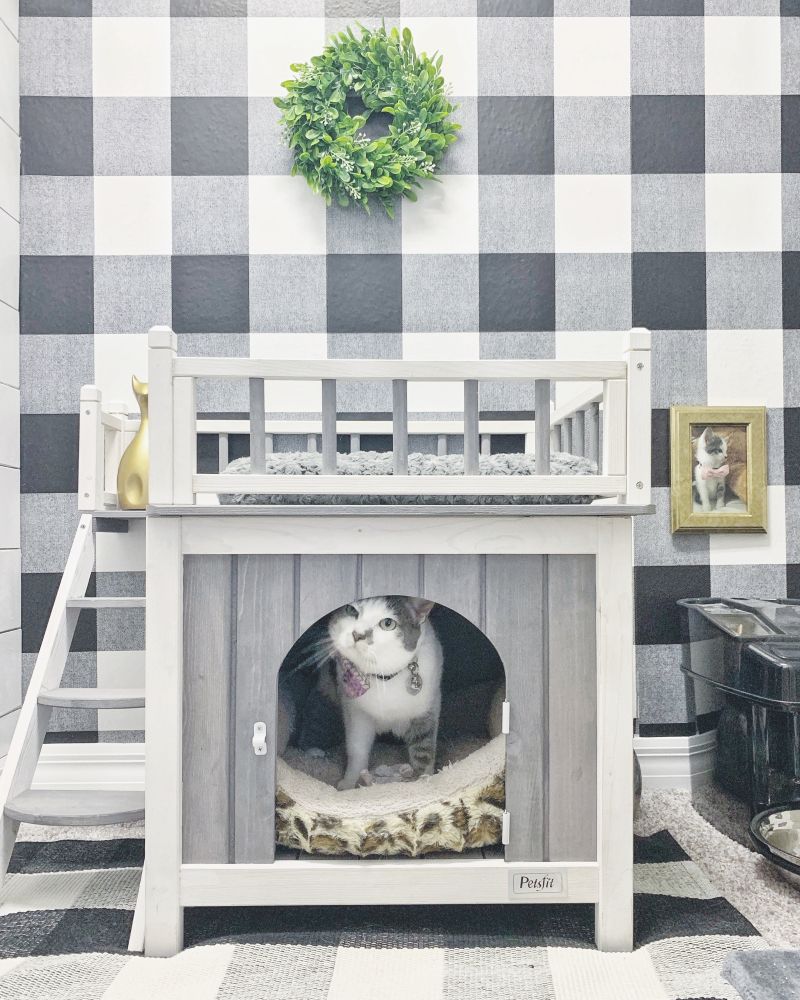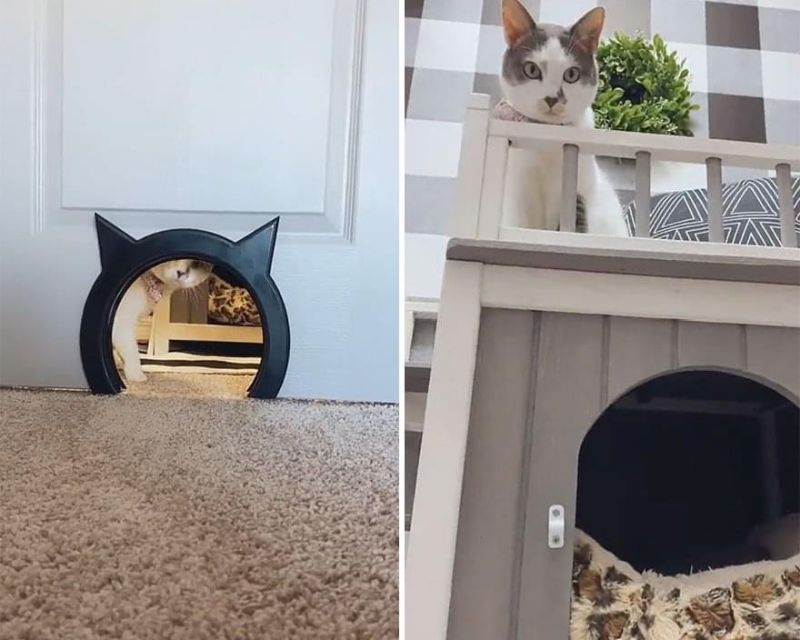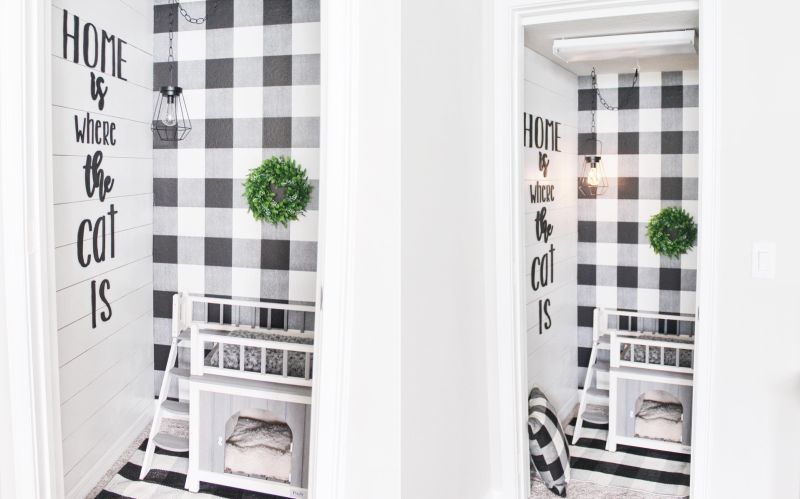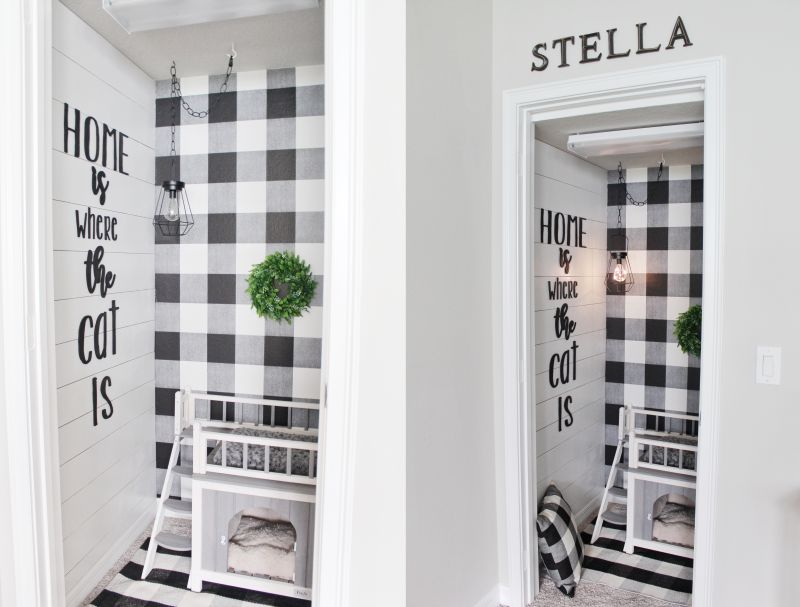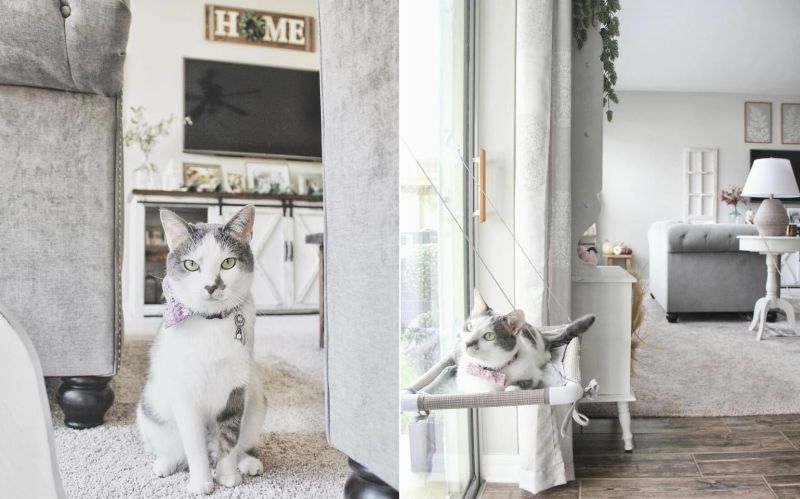 Special Thanks to Kelsey & Ryan for sharing the information and photos with us!