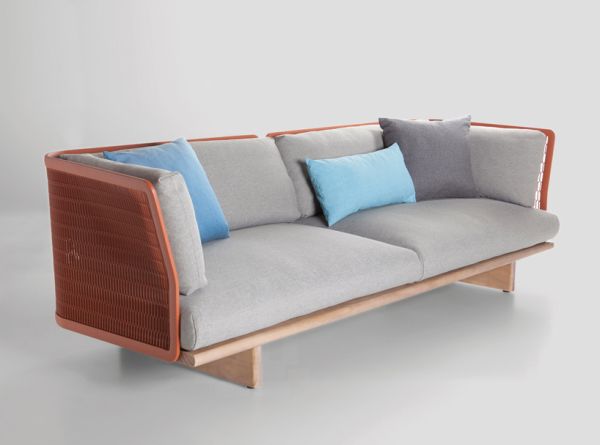 Modern outdoor furniture is longed for these days, whether people are trying to find inspiration for their outdoor space or ready to furnish either their porch or patio. Once it is designed and furnished in the right way, this outdoor space will turn into a personal and relaxation zone as outdoor furniture has come a long way from just cheap plastic furniture. Today it is as influential as the gorgeous sofas, chairs and center tables of your living room. A perfect epitome of such a splendid collection of outdoor furniture is the Kettal Mesh collection designed by Spanish designer Patricia Urquiola for Spanish furniture brand Kettal .
A month ago, we came across the Openest office furniture collection by this talented designer, which brought a comfort of home to the workspaces. Today again, by virtue of her sumptuous Kettal Mesh Collection, she tries to bring a feeling and warmth of a home's interior into an outdoor setting. This family of outdoor furniture comprises of sofa and table pieces, each of which expresses a textural and visual contrast, as  she has combined industrial and natural materials together to fabricate her designs.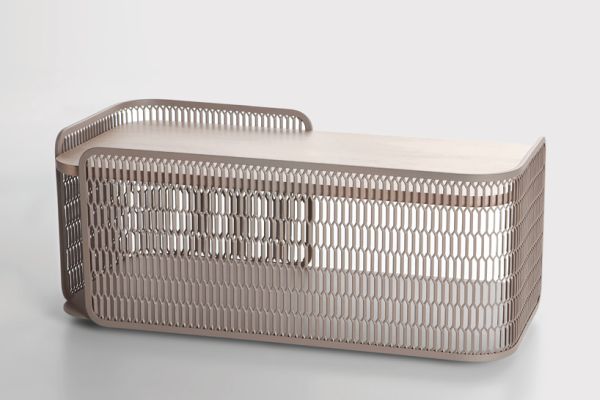 Patricia has used expanded metal mesh along with three solid wooden planes with rounded edges to form the base of the sofa for supporting two large upholstered seat cushions. In order to create the expanded mesh out of the solid material, slits are cut into it and then expanded with a machine; thus a pattern of perforations are formed across the surface which makes the backrest. To create the table two mesh surfaces curve around the two opposite corners of the table that further has two horizontal surfaces made of solid wood and marble to keep things. There is another small and round table with a rounded base of expanded metal mesh with a round wooden top. These furniture pieces although appear light and airy are very strong, contrasting the plush cushions and soft table surfaces, thus creating a welcoming ambiance.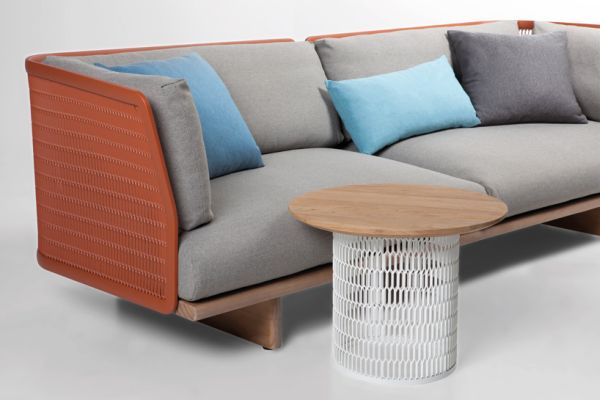 Via: Dezeen