Nothing is more relaxing and refreshing than taking a shower but how about a showerhead that offers a combination of water and light. KEUCO, a Germany-based bathroom supplier has made it possible with its shower light that matches human biorhythms. This ring-shaped showerhead offers a perfect combination of light and water at the same time.
Every water droplet reflects light before falling upon the body like pleasant rain. The shower lights are designed to have a positive effect on the human body by helping in releasing certain hormones.
It is easy and safe to install and can be operated by a room switch. Another amazing thing about the shower light is that it comes with an adjustable feature. The light can be set or dimmed between 6500 (daylight) Kelvin and 2700 Kelvin (warm white), depending on the time of the day.
The shower's daylight, during the morning, activates the circulatory system and refreshes the person. During the evening shower, its chastened light has similar effects as sunset relaxes the person ensuring a healthy sleep.
Also Read: Raindrop Ceiling-Embedded Showerhead by Antonio Lupi Design
KEUCO is very passionate about the aesthetics of the bathroom and is always looking for new technologies, new materials, and forms. For high-quality lighting, KEUCO relies upon Digital Addressable Lighting Interface (DALI) and LED technology.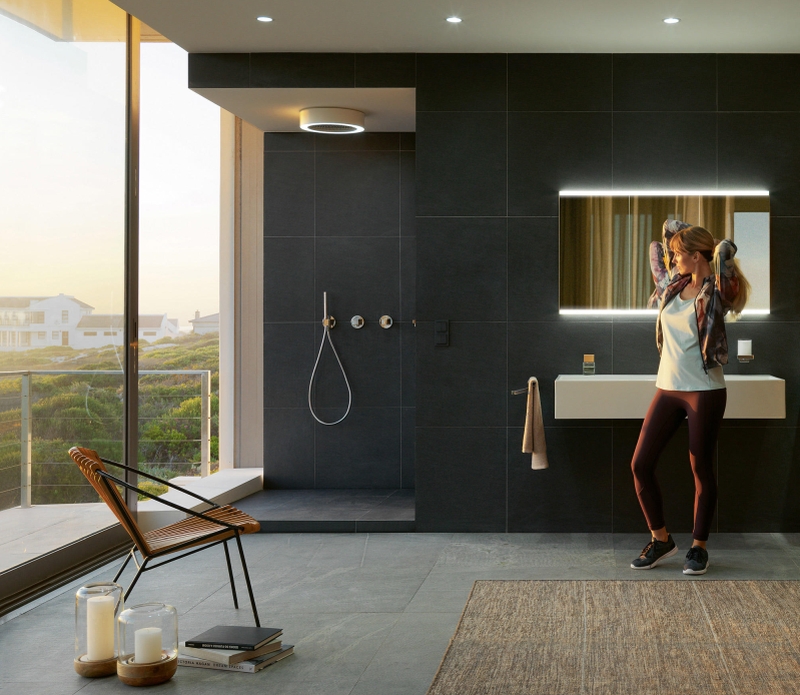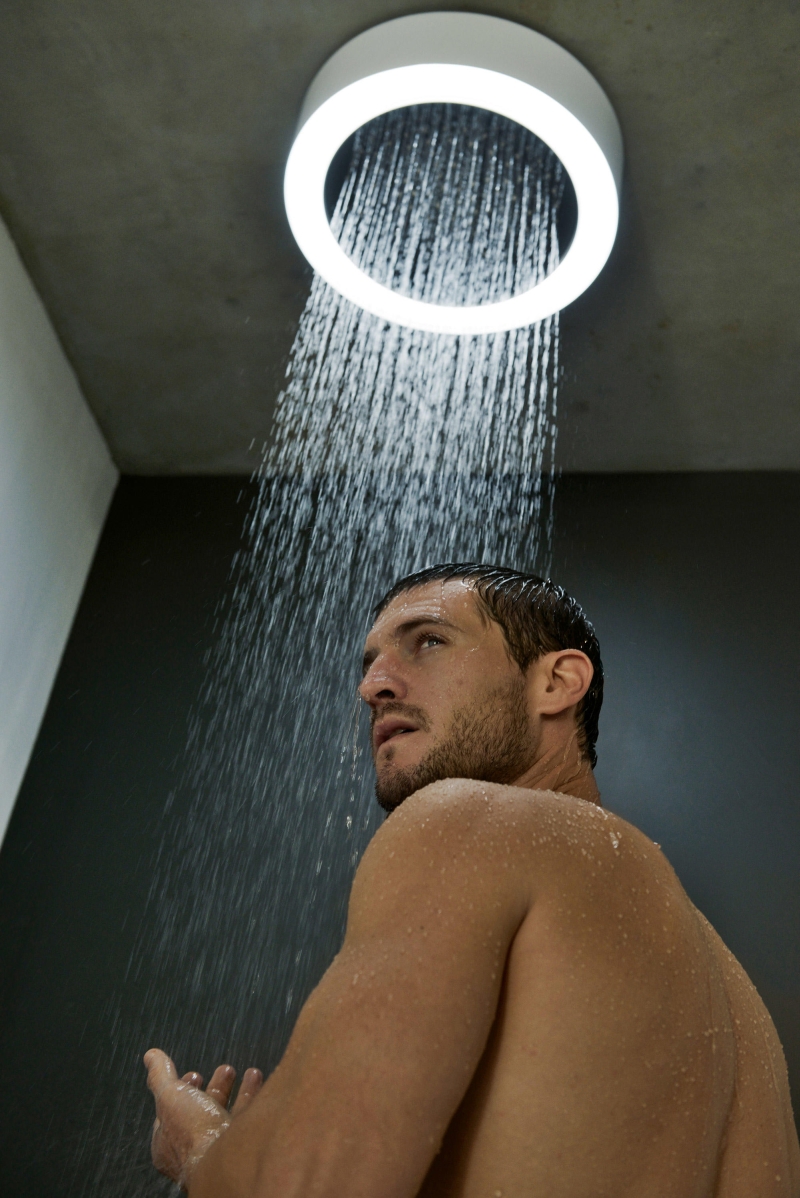 Via: KEUCO