What is so special and unique about $700 Juicero that makes it stand out from other juicer available in the market? We believe this is the first question that will come to your mind. But, according to Doug Evans, CEO of Juicero, he has found the best way of solving problem of juicing and is bringing hassle free juicing to more customers.
Imagined as "Keurig for juice," Juicero is world's first home accessible cold-pressed juicing system that is designed to press out nutrients-filled dense raw juice in a minute with the single press of a button. And to justify its price, it is designed by renowned Swiss designer Yves Behar and his award-winning industrial design firm fuseproject.
Completed in approximately two years, the Wi-Fi enabled cold-pressed juicing system comes with a pre-packed juice packs, making it easy to enjoy fresh juice everyday. Made from aircraft-grade aluminum, the juicer beautifully blends powerful technology with minimal design, creating a beautiful counter-top device.
Honed to solve all the troubles related with home juicing, the company also provides farm-fresh fruits and vegetables that are perfectly chopped, packaged, cleaned and delivered to your doorstep in the form of pre-packed juice packs. The smart juicer then with the help of QR code on the juice packs determines the freshness of the fruits and vegetable and offers a 30-day happiness guarantee.
A friendly device that lets you enjoy fresh and organic juice, the packs filled with organic produce do not contain water, additives and preservative, making sure that every time you sip pure juice. Currently available in five perfectly proportioned recipes like, Sweet Greens, Greens, Spicy Greens, Carrot Beet, and Sweet Roots. The juice packs are priced between $5 to $10 each.
Made compatible with a dedicated mobile app, it not only keeps you updated about the nutrients you are consuming with each glass, but also sends you notifications to drink up if the packs are approaching their expiration date.
Currently available for purchase in California only for $700, the company is very much sure to launch it globally soon. So, without worrying about the freshness of your vegetables and fruits, now one can enjoy a glass of healthy drink every day.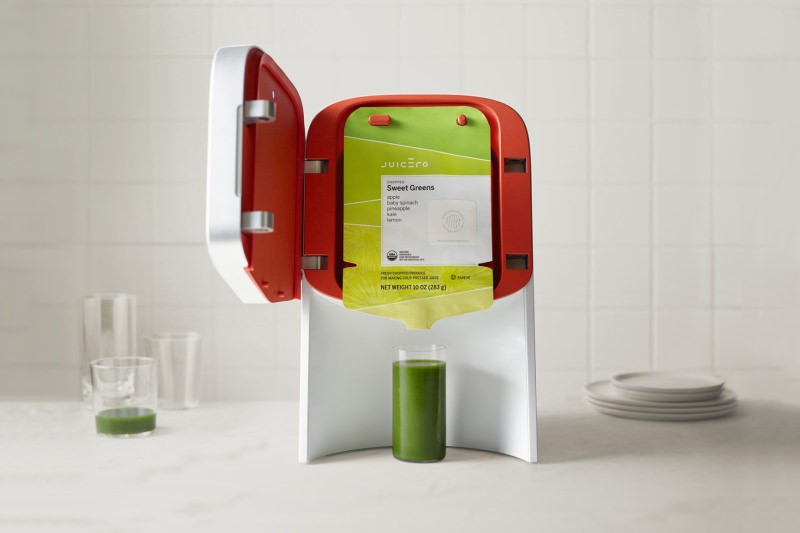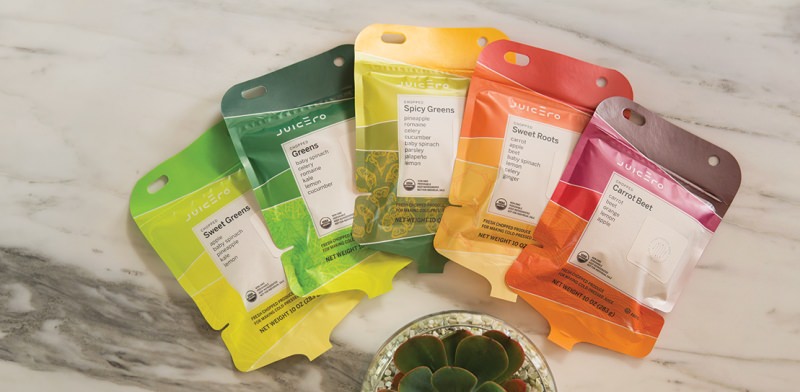 Via: HypeBeast