Long summers vacations can become tiresome and boring for kids, if they do not have anything to do. Every mother has to search something to keep her kids busy, active and charged all the time, during vacations. According to Leon Valley Celetsa Braxton having three energetic kids and long summer vacations is a deadly combination, so she wanted something creative and fun for her kids to enjoy all day long.
Celesta ended up her quest of finding something interesting for kids, when she got an idea of making Kid Wash through Pinterest, which is similar to car wash but exclusively designed for kids. The Kid wash also turned up to be a perfect themed-party object for her son's birthday party and every kid enjoyed entering the party by passing thorough splashing water.
It is made by using PVC pipes, hose connector, PVC caps, elbow joints, cross-joints, colored nylon ropes, plastic tablecloth, scissors, permanent marker and drill. The DIY project will surely help you to spend quality time with your kids and relish every moment with them; this will also help them in learning something new and creative.
To build the kid car wash, the total cost incurred is $40 on the supplies and by contributing an hour or 90 minutes from your daily schedule. It is undoubtedly an interesting project and definitely using it as a prop for kids' birthday will surely make you and your kid the star of all parties.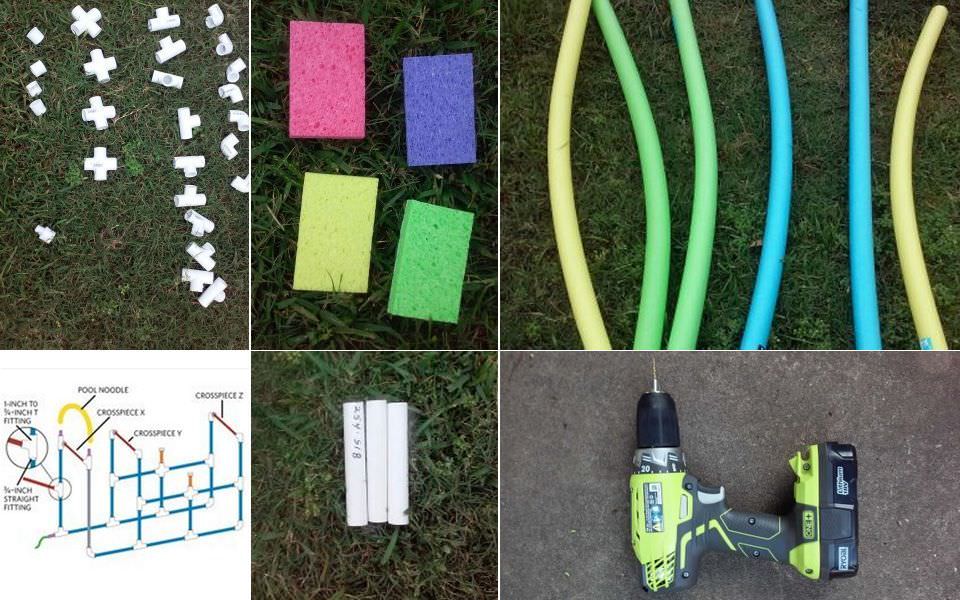 Via: MySA