According to studies, the environment around a child plays great impact on his/her brain development, creativity and also enhances learning skills. Keeping rapid growth and learning factors in mind, The Cardboard Guys have created Kids Imagination Furniture line to boost their mind's creativity by developing their workspace using cardboard units.
This furniture line is made from sustainable folded cardboard that inspires kids to create desk and chair themselves. The cardboard desk is equipped with fold-out cubbies and side tabs for holding pencils, pens and other accessories, forming a decorative space for studying. The table and chair are available in various colorful designs to let kids build fancy furniture while playing.
Furthermore, back of the chair is fitted with a cut out handle, enabling parents to easily transport it from place to place. This playful furniture collection offers fascinating ways for helping kids to transform their workstation into something creative and more colorful. The project is currently on Kickstarter seeking funds for an initial amount of about $25,000. A pledge of $75 or more will get you one desk and one chair, if the project successfully achieves its target.
Check out the video given below to find out more about its design and working.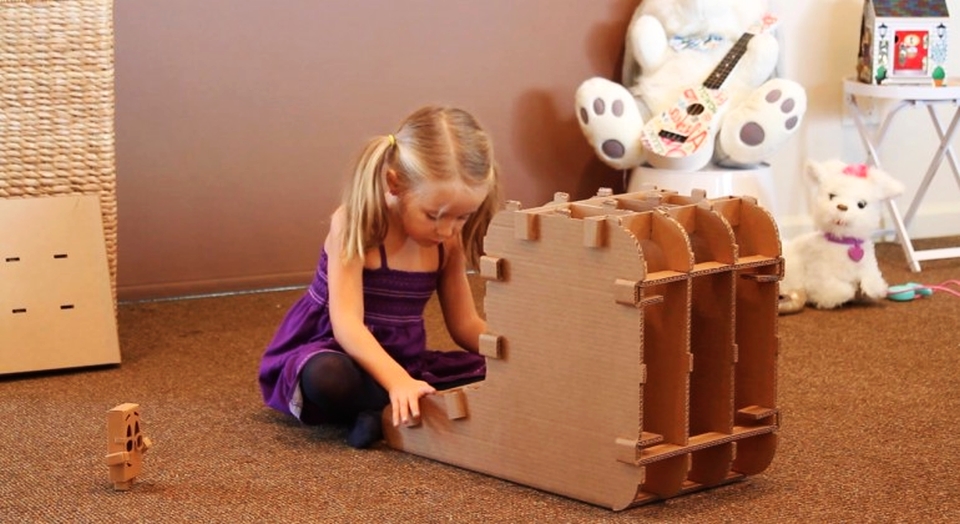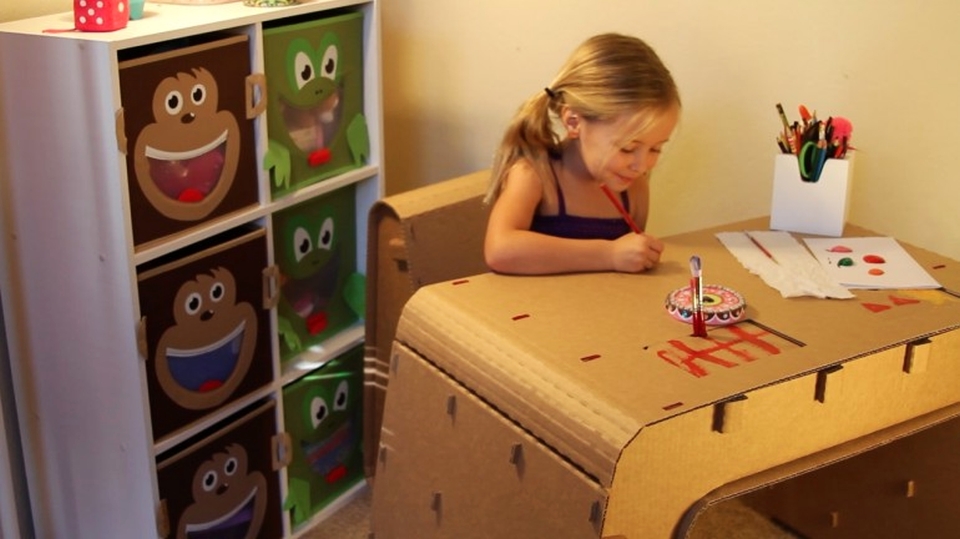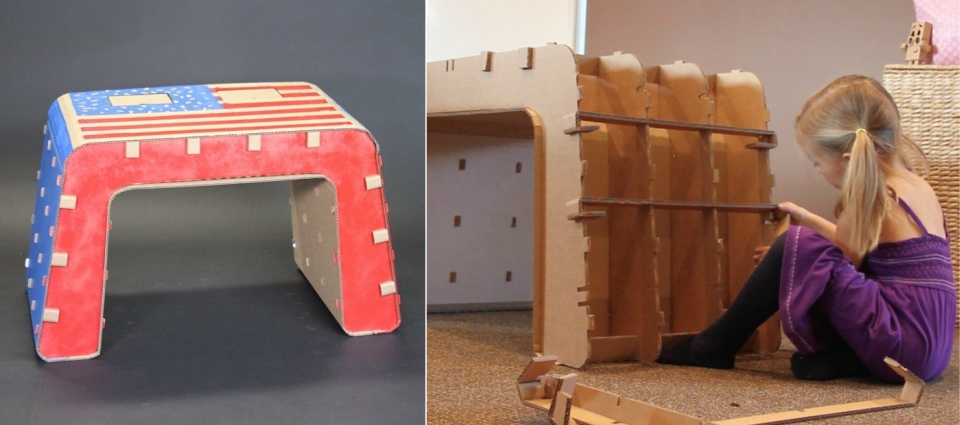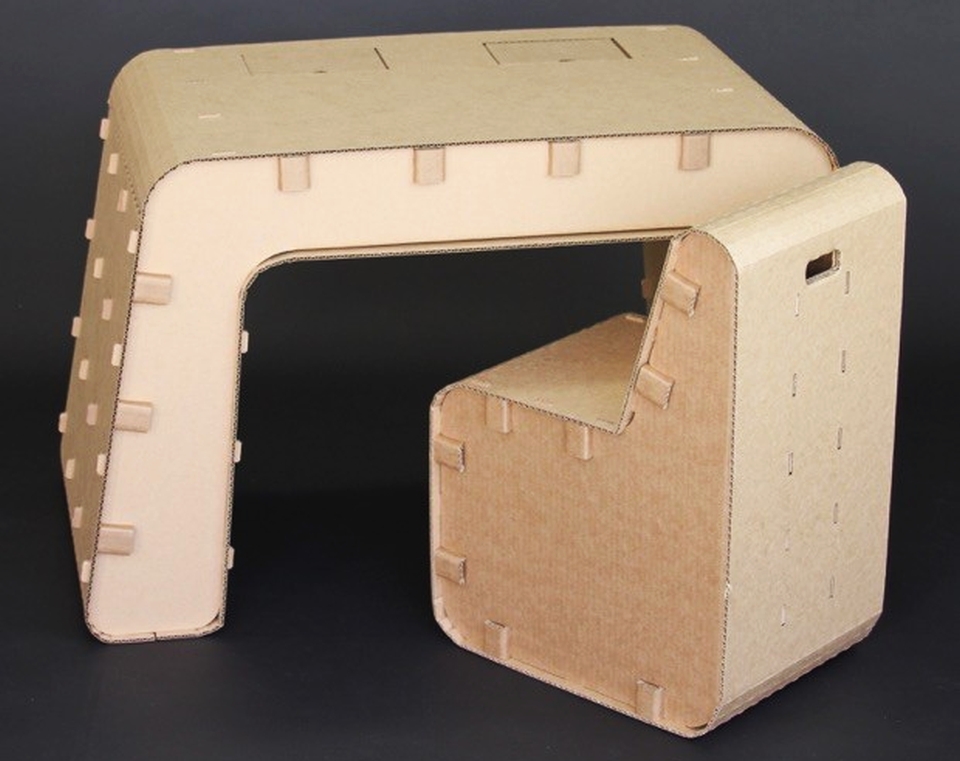 Via: Gizmag