Vancouver-based design start-up Killwood has created sustainable Bika bike rack that's made from blighted Canadian pine. Due to warming climatic conditions in British Columbia, Mountain Pine Beetle epidemic is prevailing in Canadian forests. The pine beetles have killed nearly 18 million hectares of trees in the region so far.
Not only that, but this epidemic has also created an environmental crisis i.e. per year release of enormous amount of carbon dioxide by dead trees. But to make the best out of this dismal situation, Killwood is creating sustainable bike from devastated wood. The firm utilizes only affected trees to form something practical and useful for urban cyclists.
Made from naturally blue-streaked wood, the Bika bike rack is minimal and elegant storage solution for bikes. The wall-mounted bike rack will elegantly display your ride in your living room, making it a stylish home decor object when not in use. Apart from being a practical bike storage unit, it also doubles up as a handy shelf to hold some frequently used items such as books, keys, home decor objects, and other small items.
Killwood is currently seeking funds for Bika on a Kickstarter campaign. A pledge of $370 CAD will help you secure one minimalist bike rack along with a key chain. Once it reach its production phase, you can expect the delivery of your product by October 2016.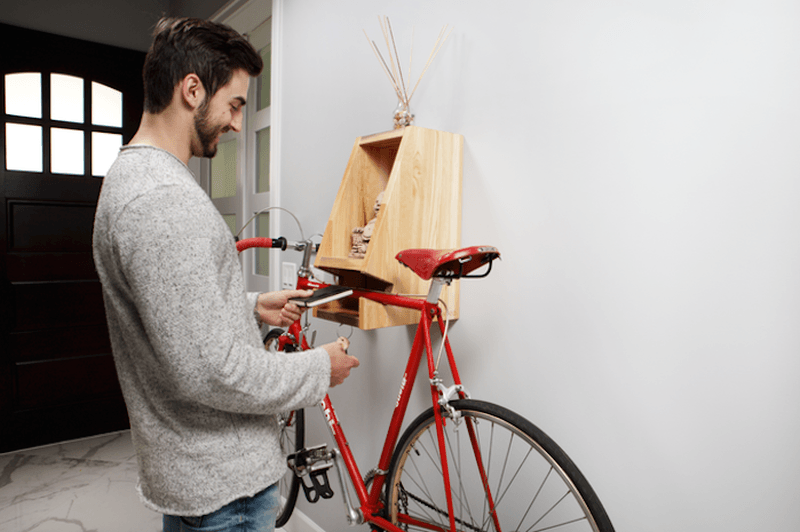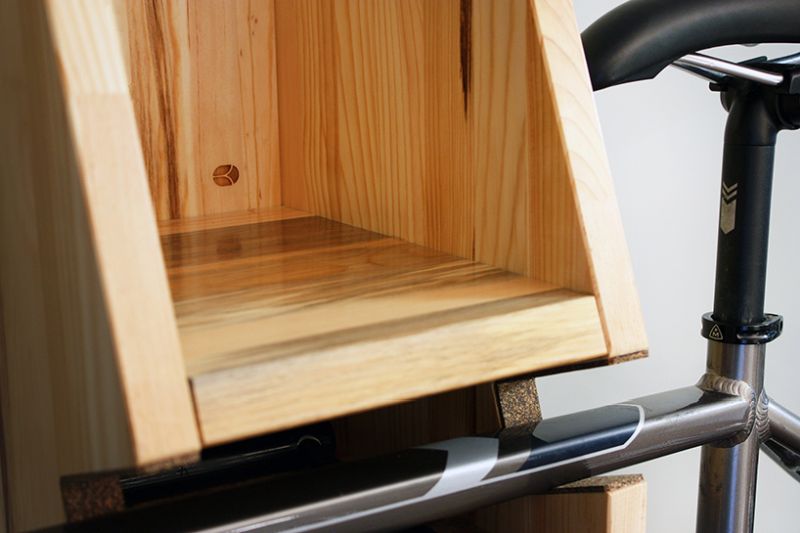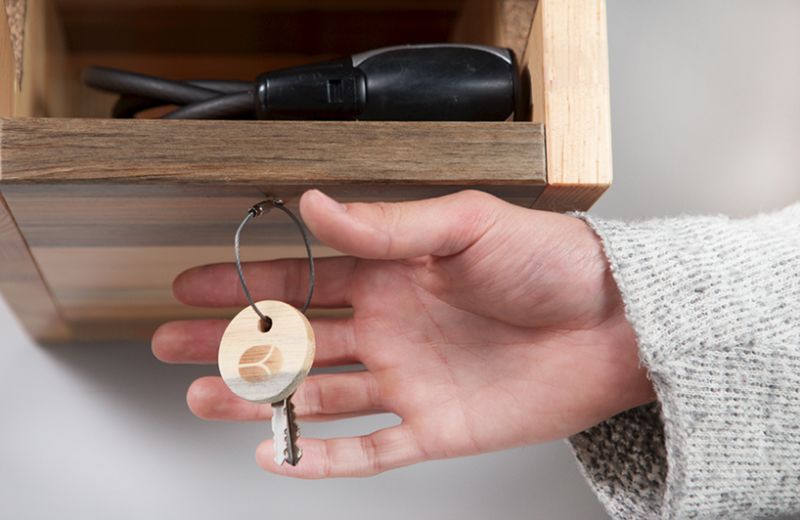 Via: Inhabitat