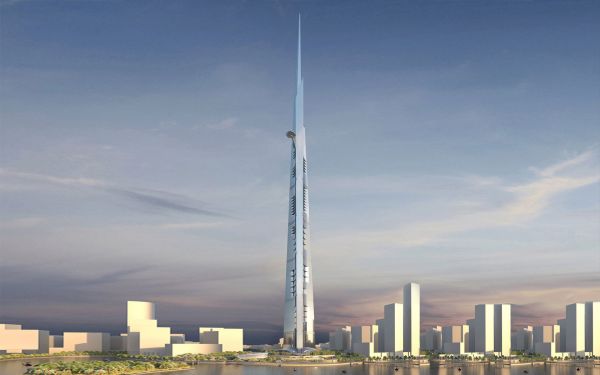 Currently Dubai's Burj Khalifa is recorded as the tallest building in Guinness world records. But its title could soon be stripped off if Saudi Arabia succeeds in constructing 1 km (Approx. 3280 feet) high Kingdom Tower in Jeddah. Jeddah Economic Company is scheduled to begin construction of the Kingdom Tower next week. The tallest skyscraper is estimated to require 5.7 million square feet of concrete and 80,000 tons of steel for its construction. It will be a centerpiece of the Kingdom City if constructed as planned.
Waleed Abdul Jaleel Batterjee, CEO of the Jeddah Economic Company said:
The vision of constructing the tallest tower in the world in Jeddah belongs to HRH Prince Al Waleed bin Talal.
The construction team is planning to create a tower which is resistant to salt water and high wind load. The Kingdom Tower is expected to stand strong in such weather conditions too.
The finished building, overlooking the Red Sea, will cost around $1.23 billion, and will include 200 floors and 50 elevators. The project to construct Kingdom Tower is basically for the urban development of the city, which will include housing, commercial property, hotels, offices, shops, educational centers etc. Moreover, Kingdom tower will also be a good source of income for many Saudi countrymen.
Via: Mashable