Gone are the days when kitchen was just a space to cook food, with those inside being cut-off from everyone else in the living space. Modern kitchens do much more than just feed the homeowners; they are the heart and soul of the house that fuel great conversations and fill your evenings with some wonderful moments. The idea of a 'social kitchen' along with an open-plan living has completely altered the aesthetics of the space. Today, the kitchen feels like an extension of the living area and with it, the backsplash has become even more prominent.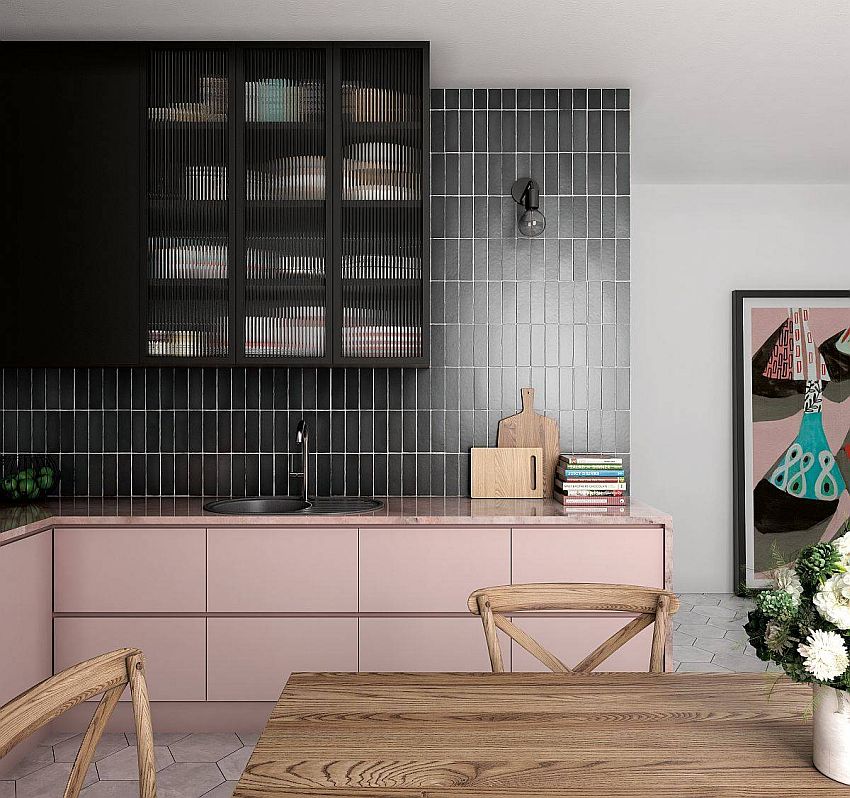 If there is one area in the kitchen that creates the biggest visual impact and can easily alter its appeal with a minimal makeover, then it is undoubtedly the backsplash. Gone are the days when the modest backsplash was enough to get things done. 2022 brings with it a whole new world of gorgeous and amazing ideas that range from understated to captivating. Cutting across styles and making an eye-catching style statement itself, here are the most popular backsplash ideas of 2022 so far –
Flip Those Tiles Vertical
The easiest way to alter the backsplash of your kitchen without changing the color scheme and still picking a tile you love is by just turning them on their head! The idea sounds simple and basic yet it is one of the hottest kitchen backsplash trends of 2022. The vertical tiled backsplash is a showstopper that comes in varied compositions and allows you to give the small kitchen greater visual height and that 'it' factor without opting for a fancier backdrop.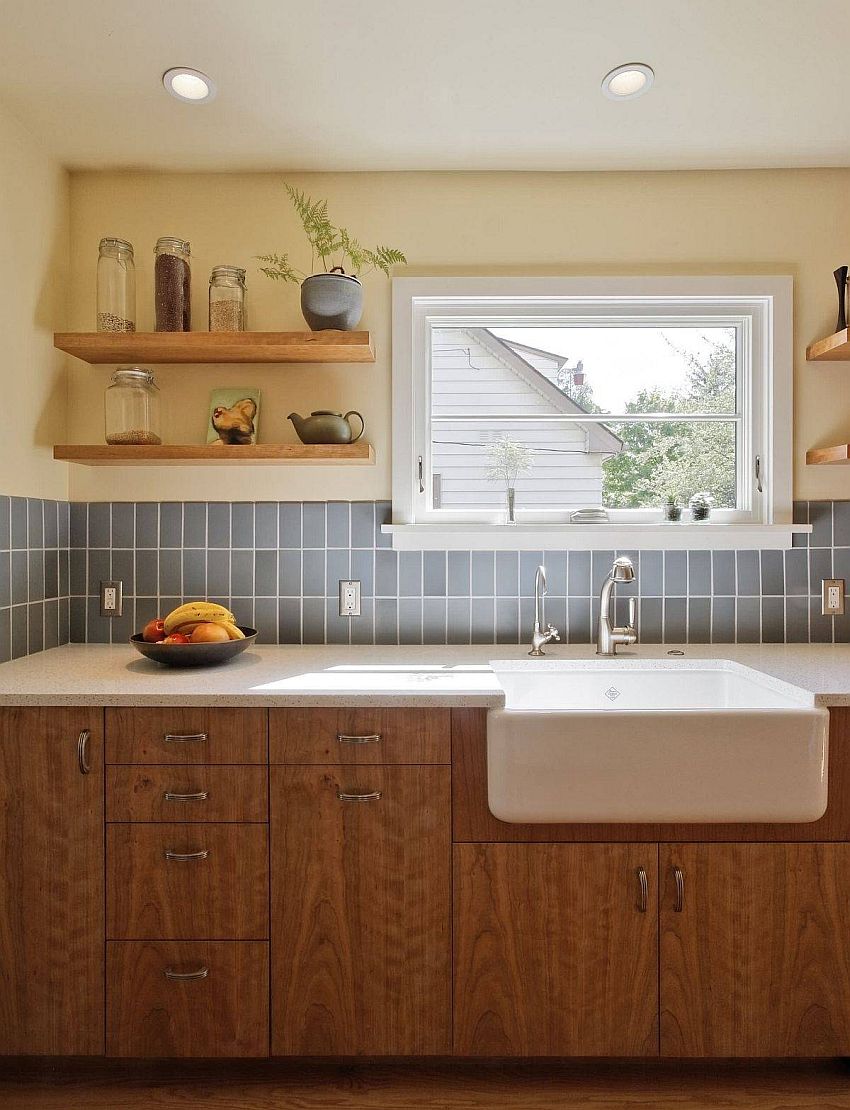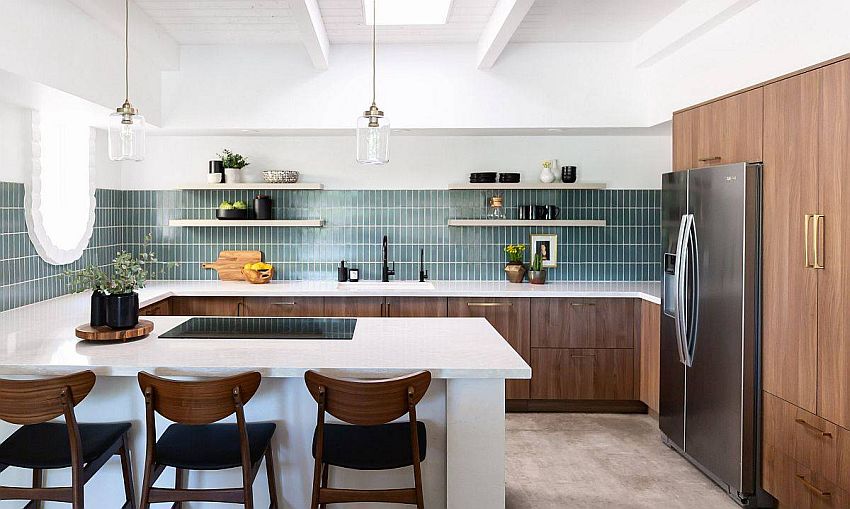 Giving it a Green Upgrade
When it comes to kitchen backsplash colors, 2022 is a time to look past the plethora of white and blue inspirations that flood our imagination year after year and season after season. This is the year of green and that is exactly where you need to be as you pick the color for the kitchen backsplash. The best kitchen backsplashes this year bring with them a brilliant splash of dark, deep and rich greens at their absolute best. Cutting across styles and adding a 'pop of brilliance' to the kitchen, this is a must-try for those planning to give their kitchen a quick makeover.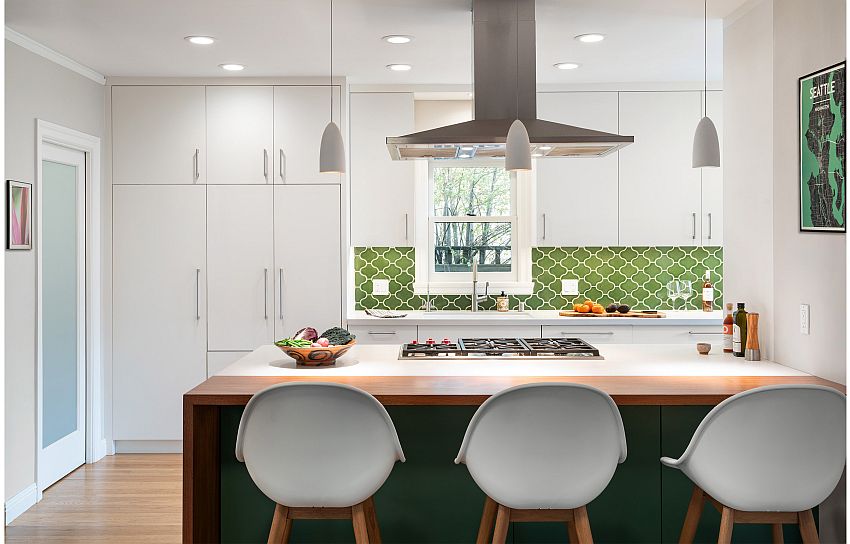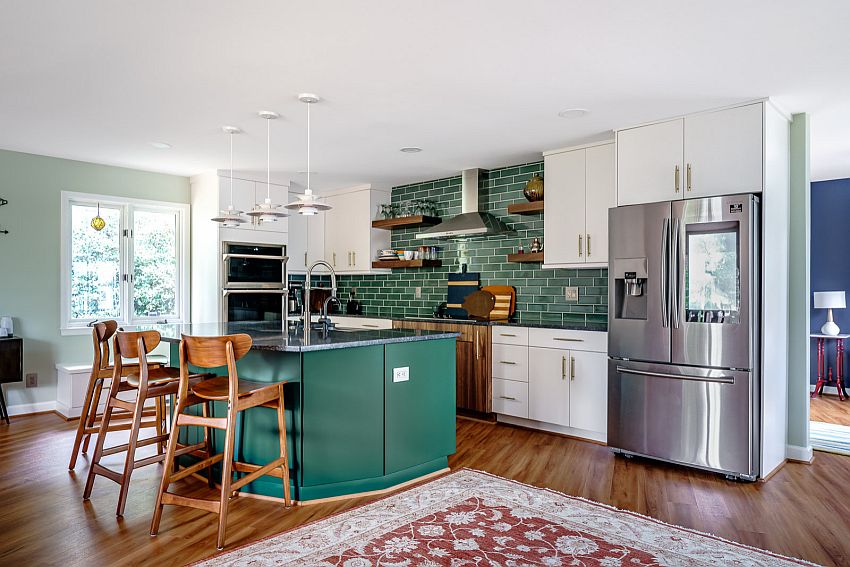 White, White, and More White
This might not be something revolutionary or eye-catching, but the classic white subway tile in the kitchen is a classic for a reason. This backsplash is easy to emulate, works with almost any style you can think of and presents a neutral backdrop one that is easy to clean as well. Combine the white-tiled backsplash with colorful accents elsewhere in the kitchen or even go down the wood and white look and you are all set for a soothing and engaging kitchen.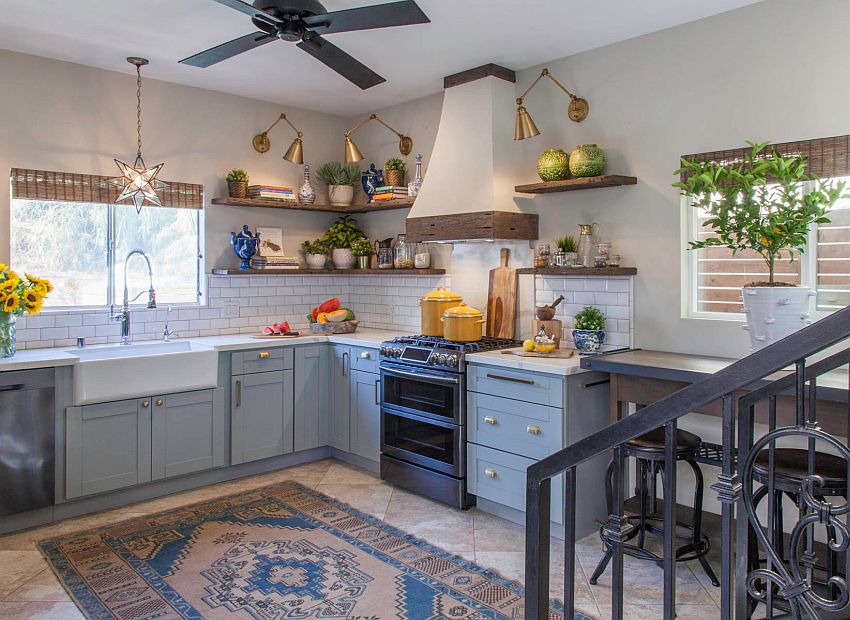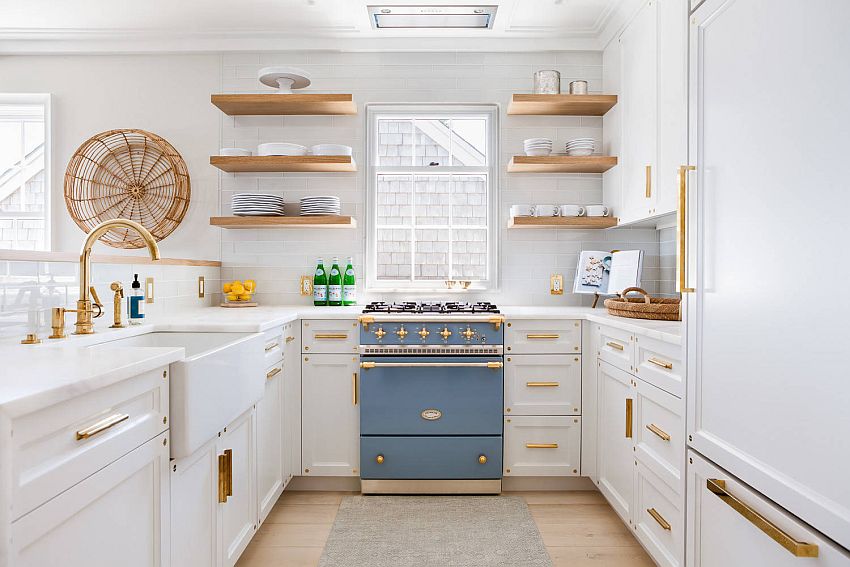 Loads of Geo Pattern
Geometric pattern has been around for a while now as a preferred way to add that something different to the modern kitchen. It still works beautifully in 2022 with hexagonal tiles leading the way in the world of backsplashes. These chic tiles bring both visual and geometric contrast to the kitchen and for those who are a bit more adventure-minded, there are other snazzier and exclusive patterns out there to try out.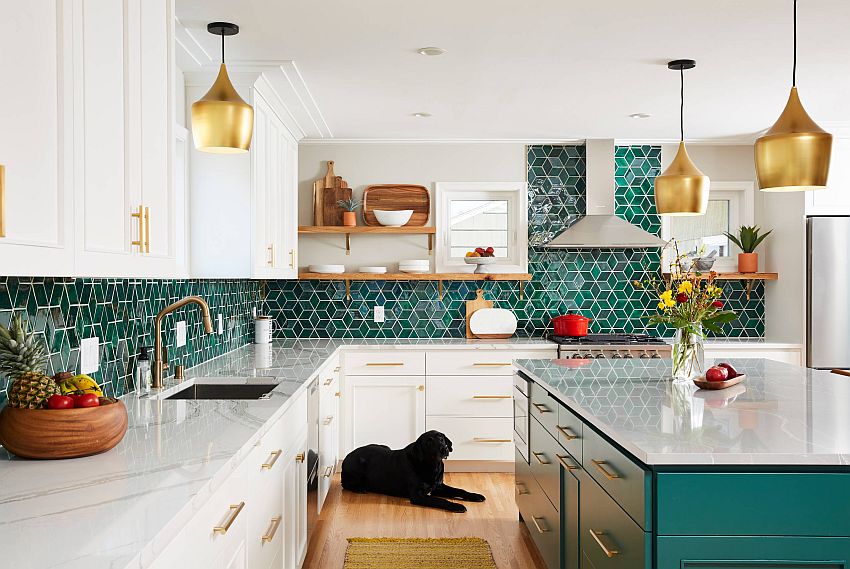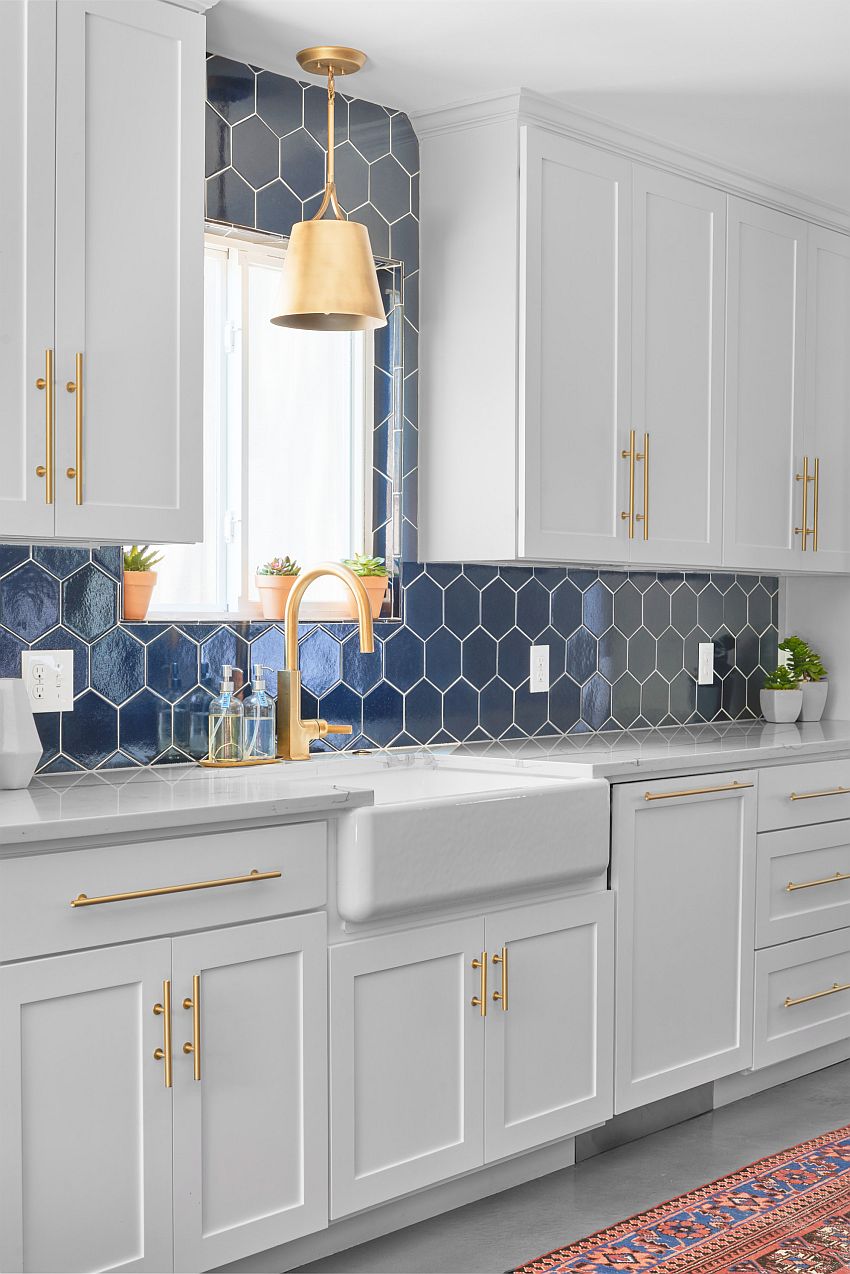 Reflective Brilliance
This is not a conversation or idea that might not pop up every day, but have you ever thought about a mirrored backsplash in the kitchen? Reflective kitchen backsplashes add a lot more than eccentric appeal to the kitchen. In the small and congested kitchen, they allow for a more reflective, brighter environment. It is also a lot easier to clean compared to traditional backsplashes and you can try out multiple surfaces before settling on the one you love. Be it just the mirrored backsplash or one with metallic overtones, these backsplashes are sure to garner ample attention.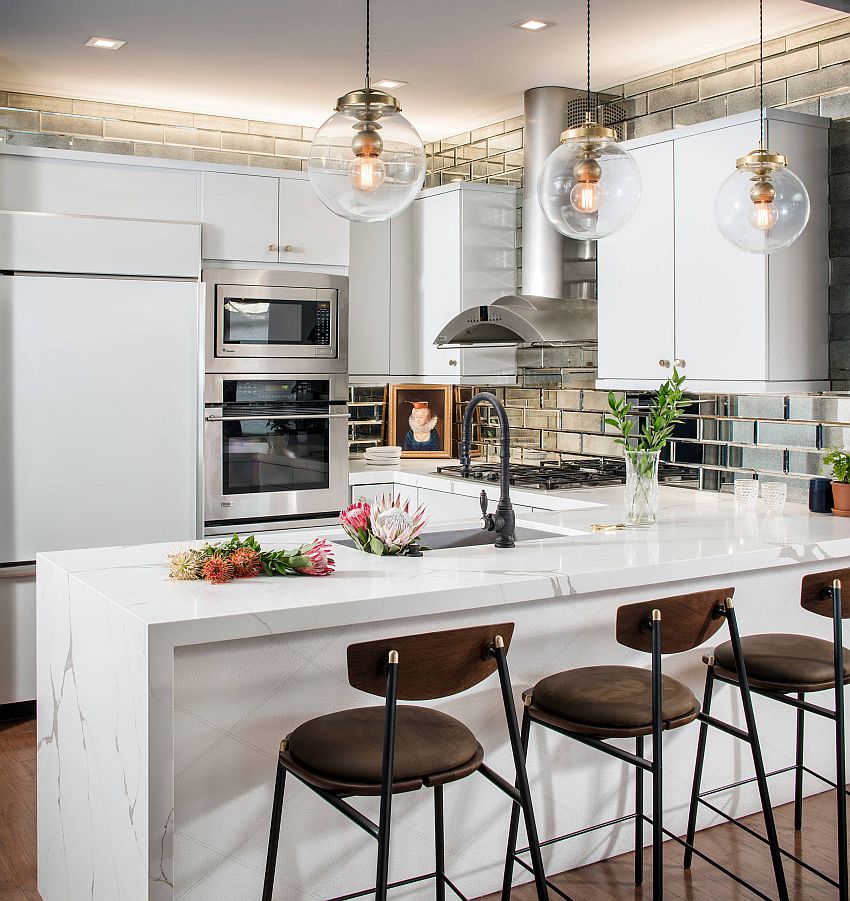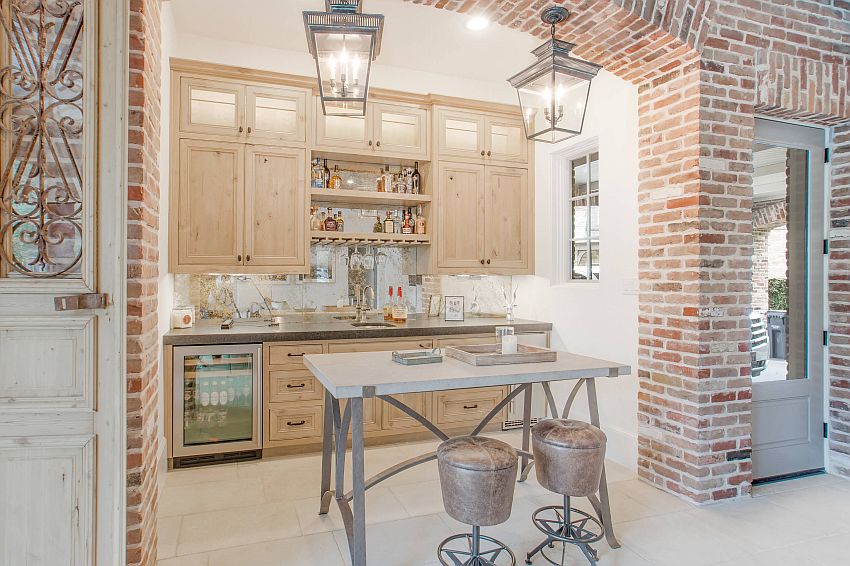 Marble Makes a Luxurious Comeback
Finally, there is a backsplash idea that is for those who love sophistication, an air of timelessness and just a whole lot of luxury thrown into the mix. Marble is much more affordable now than at any time in the past and those looking to add the stone to their kitchen surfaces should start off with a marble backsplash. It is much cheaper than more extension marble countertops and islands and gives you a feel of the surface before embracing it fully. Marble backsplashes need additional care and cleaning when compared to traditional tiled backsplashes, but are well worth the additional effort.