Concept store Agape 12 that integrates the shop of furniture and accessories is now displaying a highly creative and one-of-a-kind kitchen cabinet on wheels in Milan. Created by Benedini Associati for Key Cucine, the adaptable and modular piece of furniture is made out of pure oak. Agape 12 tries to bring contemporary brands in direct contact with customers, companies and privileged partners.
Their latest creation in form of a minimalist kitchen cabinet features different volumes and compositions. Plus, an unusual cabinet with two doors are set elegantly on wheels. The cabinet fitted with open shelves for display comes with contemporary plate rack that also protects utensils from falling.
Designed to fulfill all needs, the different sized shelving units offer distinct solutions, including refrigeration to shelving units. Focusing on environmental issues of recycling and reuse, Key Cucine in collaboration with Agape 12 has created kitchen cabinet that with regard to innovative material combines flexibility with strength.
Aiming to ring harmony with today's approach the multi-functional kitchen cabinet on wheels is easy to move. Moreover, it has ample storage space for easily blending into compact living space or kitchen area.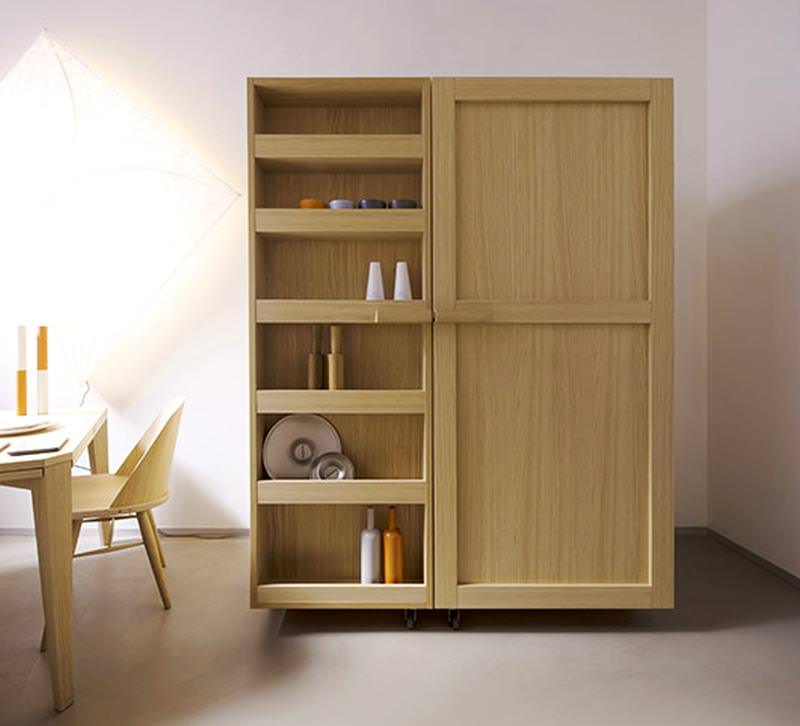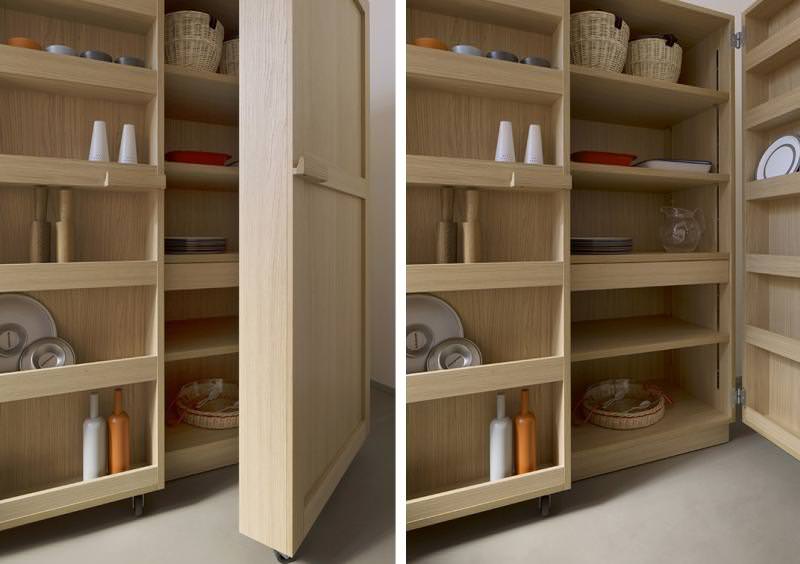 Via: Wallpaper