As a response to the trend of compact living, Irena Kilibarda CEO and founder of dsignedby studio has created a linear and compact kitchen that offers a stylish place to cook at home. The all-in-one, easy to move kitchen bestow homeowners a creative way to cook and prepare their meals within the comfort of tiny spaces.
Kitch'T, the linear kitchen with island beautifully hides everything beneath the worktop giving clean aesthetics to your compact kitchen. Inspired by young people who are always on the move, the kitchen aims to bring freedom and movement in small and compact apartment.
The design that uses Kilibarda's earlier creation Tables T as base cleverly converts the Tables T into a futuristic two-sided kitchen for good. Measuring 365 x 92 x 90 cm, the kitchen is made to fit into the width and length of Tables T. Made from Corian DuPont Ice White Illumination series, solid water-resistant wood and metallic construction, the kitchen eliminates the need for a built-in kitchen.
Designed to be opened from both ends, the cabinet door fronts are made from solid oiled Red Oak wood and does not support any handles, while the kitchen worktop is reinforced from inside with Corian verticals of waterproof wood.
Equipped with Hafele soft systems and LED warm light, Kitch'T is complete with appliances from Bosch. The Waterworks Atlas R.W. bar faucet gives the kitchen an industrial feel, while the electrical and USB sockets on the kitchen worktop allow you to use your gadgets while cooking.
Presented at imm Cologne 2016 fair, the Kitch'T kitchen is an affordable compact kitchen design that fulfills both price and quality standards.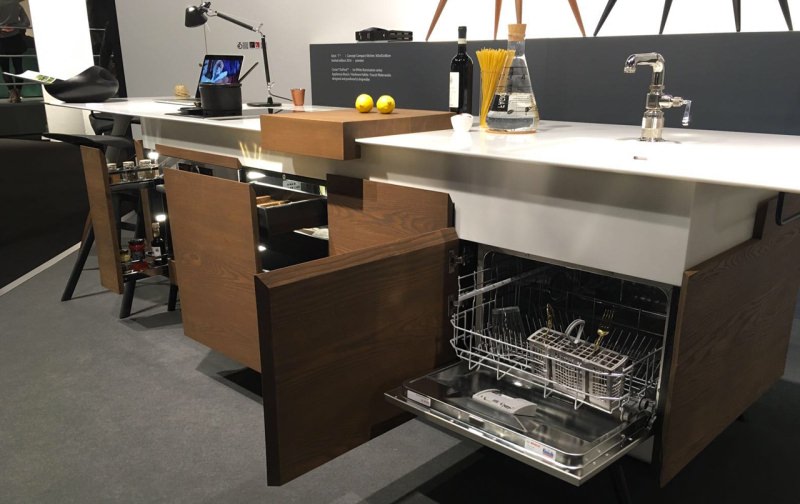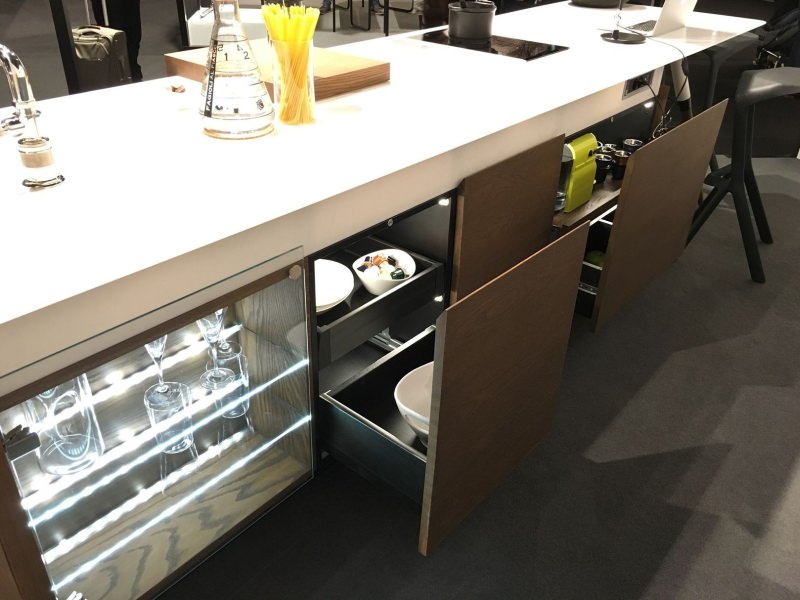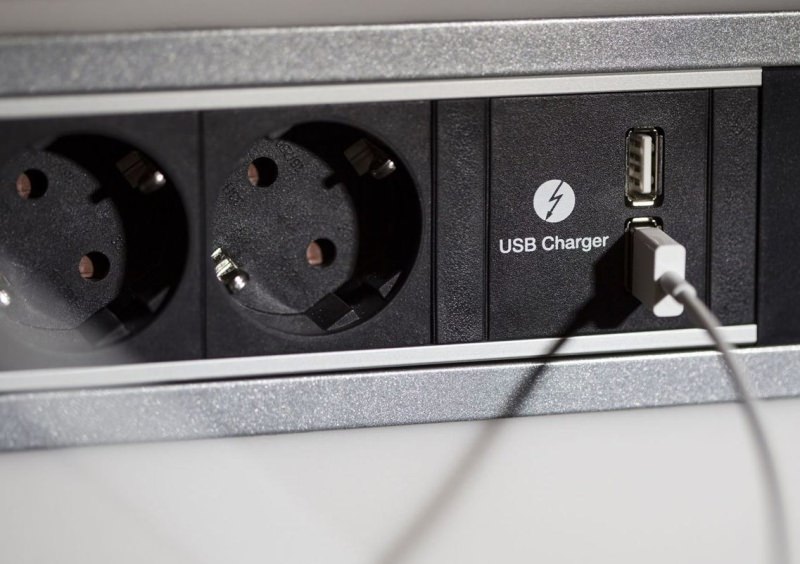 Via: Interiorzine