These adorable felt succulent planters from the Cat Lady Planter collection by The Yarn Kitchen are meant to make your home a cuter and greener place.
Each of these is designed in the shape of a cat head and are meant to function as covers for mini succulent planters. They are perfect to gift to your loved ones or bring out the crazy cat lover in you while decorating the house.
These cat head succulent planters are handcrafted from felt, making them ideal to add a fun element to the home or office.
Nowadays, wool is being used widely in product design and home décor, owing to the fact that it is a natural material. These felt cat planters prove that wool is not just a material to make garments; it can also be used in various other design projects.
Available in 28 colors and two styles, these cat head succulent planters can be purchased online on Etsy and Amazon, starting at about $25.
Also Read: 22 Modern Concrete Planters Built to Last
Not a cat lover? No worries. The Yarn Kitchen also makes planters in the shape of dog, pig, bear, owl, and many other cute figures. Have a look below and pick your interest.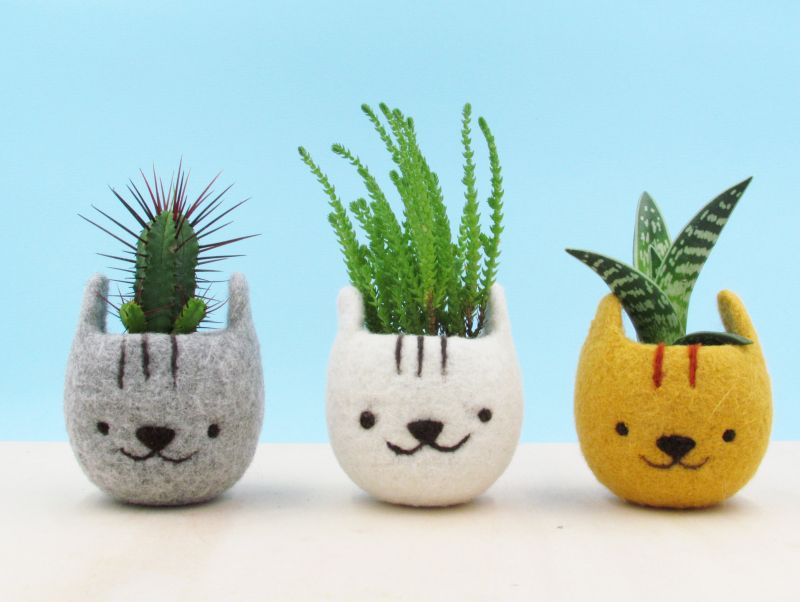 Image: The Yarn Kitchen/Etsy