Kiva Brent, an Interior Design YouTuber turned IKEA Lack tables worth $30 into a stylish concrete nightstand that's equal parts nifty and plush. Brent had seen these concrete nightstands and was fascinated by them. She wanted to add one of those to her decor. Instead of spending hundreds of dollars to buy one, she went on a different route. Brent made herself a luxurious-looking cement nightstand by using Lack tables.
To make this nightstand, she used two lack tables which she purchased from IKEA for $30. She chose lack tables of the same color as the concrete to hide imperfections and blemishes.
Brent first assembled a Lack table by fixing the four legs to one board, and then she nailed another board to it, giving it a cubical shape. Brent covered the entire cubical with a thin layer of mortar and finished it with a notched trowel then left it to dry. After this, she used sandpaper to smoothen the texture.
Also Read: Ana White's DIY Sleeper Chair: Wooden Armchair that Becomes a Bed
Brent has shared the DIY method to build this concrete nightstand as a video on her Instagram page. If you want a weekend project that can turn up the decor of your bedroom, give it a try.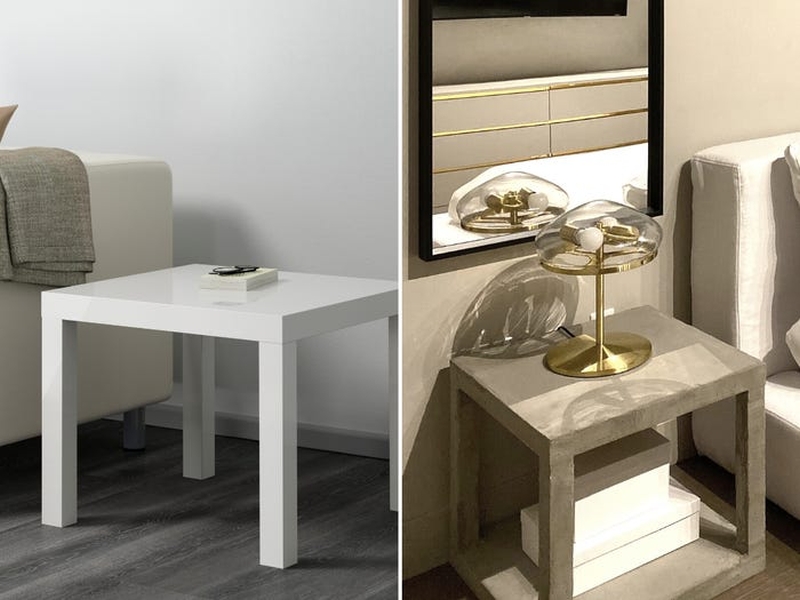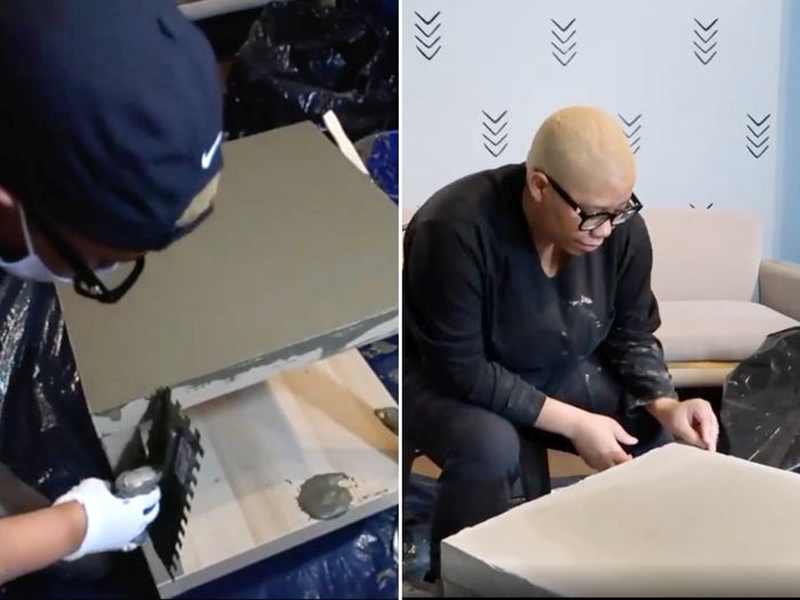 Via: Insider