Germany-based KLEOX Trailers is founded with an aim to create a better alternative to camping tents. They wanted a simple shelter that could protect from weather but was not as expensive as teardrop trailers.
This idea finally bloomed into a lightweight camping trailer that's made using GRP, a composite material comprising a polymer matrix and glass fibers. It is claimed to be 75-percent lighter than steel. The size is also kept to the bare minimum, in order to fit into the design theme.
KLEOX mini trailer features a curvy shell and chassis like most teardrop trailers. The side structure of the shell is made from wood while the roof comprises weatherproof (GRP) fiberglass reinforced plastic. There is a 21mm-thick base plate to block cold from sneaking through the floor.
KLEOX has lined the interior space with felt. This ensures a modern look and helps in maintaining a cozier environment inside. There are also two windows to let in light and air, plus luggage nets to store camping equipment.
Designed and developed with a tent in mind; KLEOX fiberglass trailers include features of a camping tent like the entrance on the rear. They provide users with a four-walled shelter, set up away from the ground, unlike a camping tent.
Also Read: Bowlus' Savvy Makeover for its Travel Trailers Shines with Improved Interior and Exterior
KLEOX fiberglass trailer is intended to be towed by small vehicles, even electric cars are considered by the company. The overall design is kept simple for quick repair, even by its owners.
Currently, two variants are available: basic and luxury models, each measuring 310 cm long, 180 cm wide, and 160 cm high. The dimensions of the interior cabin are 310L x 180W x 160H cm and the maximum permissible weight is 750kg.
KLEOX Trailers has listed the travel variant for €4,990, which converts to about $5,600. It is relatively more affordable than most teardrop trailers that are equipped with modern features like a kitchen and lighting. If you were looking for an inexpensive camping trailer for your weekend trips with your partner, this is going to make a great deal for you!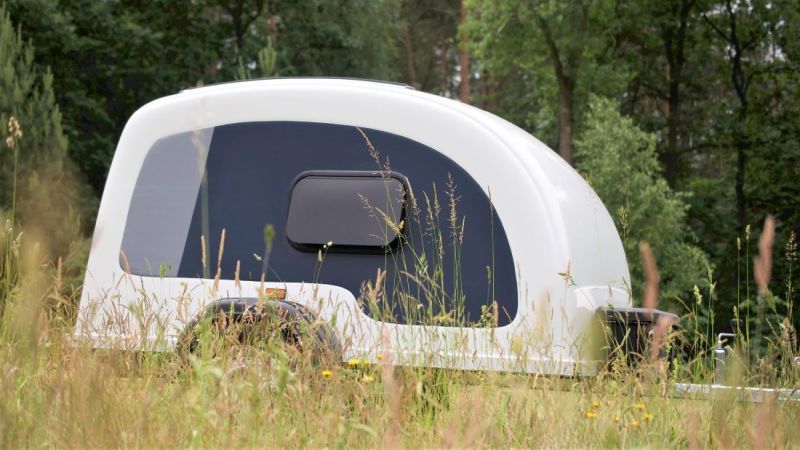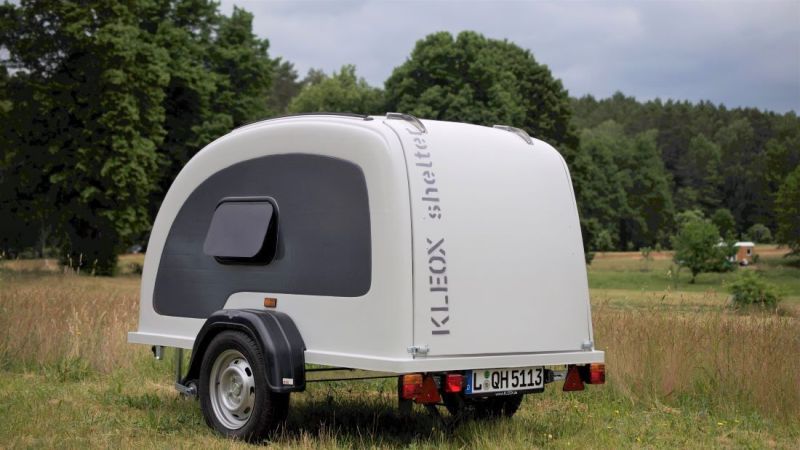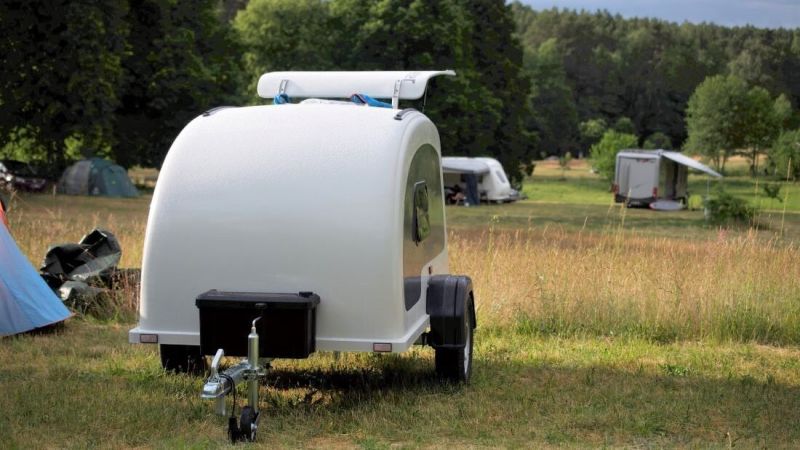 Via: NewAtlas