Influenced from the authentic Klingon Bird of Prey warship, Barry Shields Creations has created this one-of-a-kind coffee table that boasts similar dreadnaught on its tabletop. For those who are not aware of this battleship, let us enlighten you about it that the Klingon Bird of Prey was a type of warship that was utilized by the Klingon Empire from the late 23rd century into the late 24th century.
The purpose of this versatile warship was to serve a variety of mission roles for Klingon Defense Forces, such as a raider, patrol ship, cruiser, and scout. However, now this iconic warship is meant to act as a practical coffee table in the homes of frigate-enthusiasts.
This ship is made from cherry, poplar and walnut woods, whereas corners of the base are made from black walnut to look like the Klingon Batlif weapon. Most of the ship is under 48 x 48-inches glass top, which is 3/8-inch thick to bear daily wear and tear in a house.
This distinguished, distressed coffee table is meant to add a unique character to your interior design. For $5,000 you can purchase this cruiser-inspired coffee table to bring realistic corvette like feel into your living space.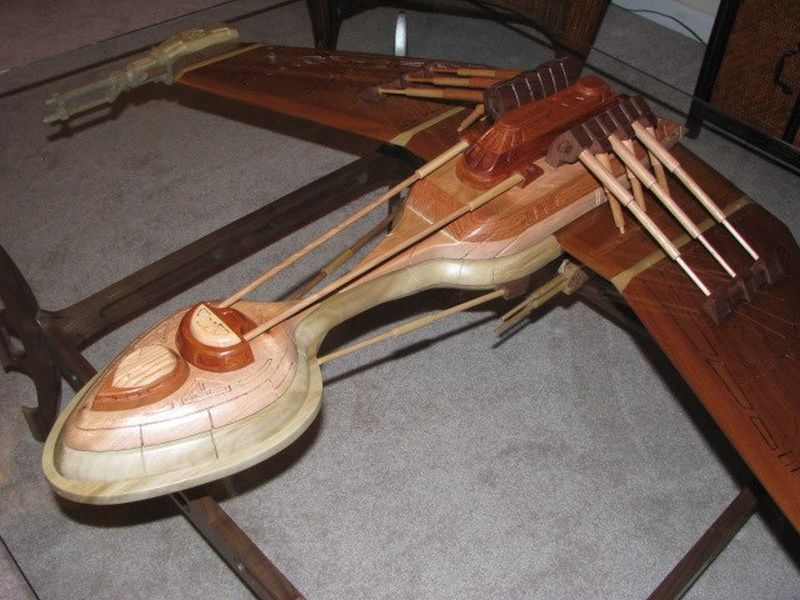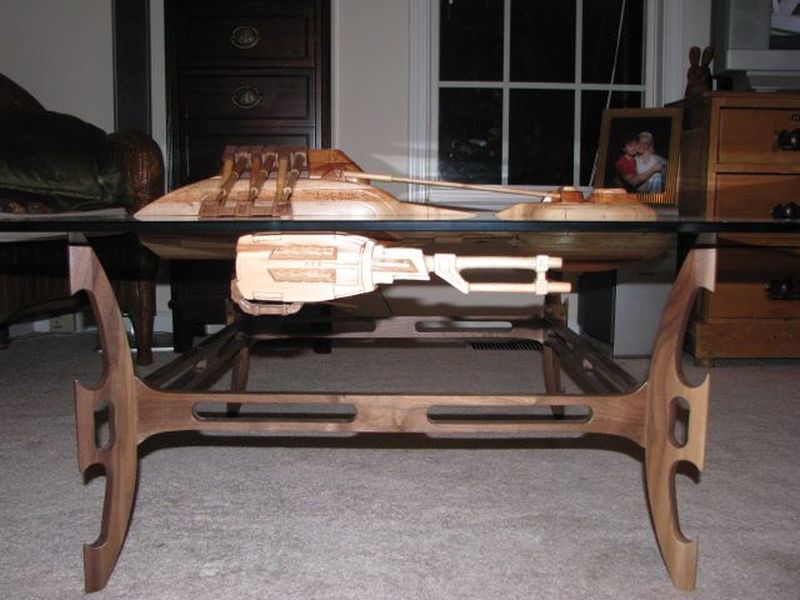 Source: Barry Shields Creations