Having an expansive home with a lawn is the desired thing for many of us. Those who already have a home with lawn, the hassle of maintaining the area is a huge task. Especially in winters when you never want to leave the cozy corners of your home. A New York-based startup wants to make your task of lawn mowing, blowing leaves and shoveling away snow an automated affair with its latest robotic creation. Guys, meet Kobi, a 3-in-1 robotic cleaner which is smarter than your contemporary robotic cleaners.
The futuristic looking robot is smart enough to fully automate the task of cleaning your lawn and backyard. Just like other similar vacuum cleaning robots it is loaded with GPS, camera and ultrasonic sensors to avoid bumping into objects. Also the advanced robotic cleaner can detect falling snow and start shoveling (throwing the snow 40 feet away) it before you even wake up after a power nap. Same is true for the lawn mowing tasks which are automated as Kobi detects the grass growth and gets to work on its own.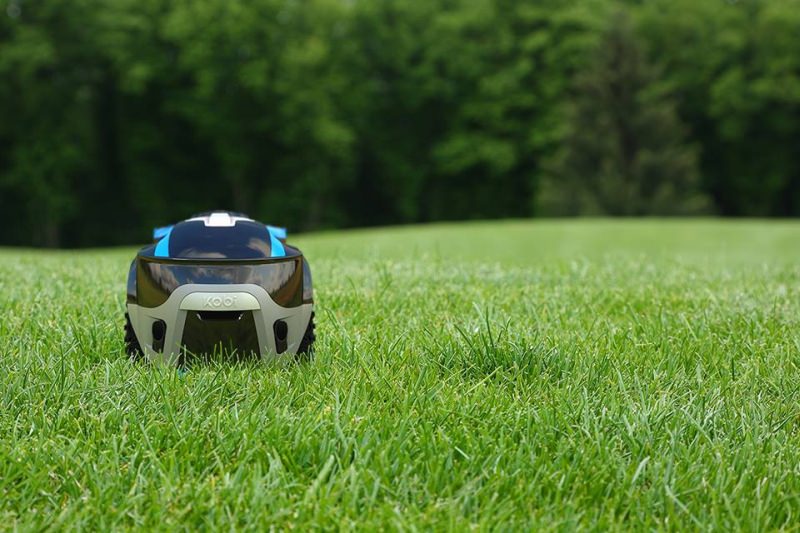 Kobi's perimeter of operation can be set by the owner, and it won't go out of that. The robotic cleaner can go at a top speed of 2 mph and clean lawns with up to 40% incline. As Kobi is electric-powered cleaner it just needs an outlet for charging in the garage or your living room.
All the options for dumping of snow, leaves, the set perimeter of operation and other options like timing of various tasks can be tinkered on the accompanying Kobi app for Android and iOS.
In case someone steals Kobi when you are not around it has safety feature which activated an alarm sound and auto-disable mode which can only be reset by the user's pin-code. As it is GPS connected, therefore you can locate its current location too.
For now Kobi is only going to be available to a select buyers in the U.S. by the holiday season, and mass production is expected in early 2017. Be informed that Kobi has a hefty price tag of $3,999 USD though.