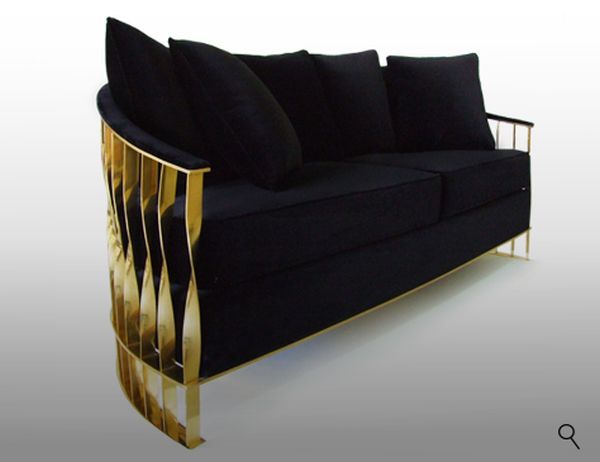 Luxury furniture maker Koket always had its trademark of avant-garde design considerations expressed through exquisite items. The Mandy sofa from the same brand builds upon this trend of visual flair with a gorgeous fluidity of its own. A collaborative effort from Koket and designer André Teoman Ozguler Passos, the sofa exhibits a unique arrangement borne out of fusing design and jewelry. And it is this combination of black and gold that manages to endow elegance with glamour in equal measure.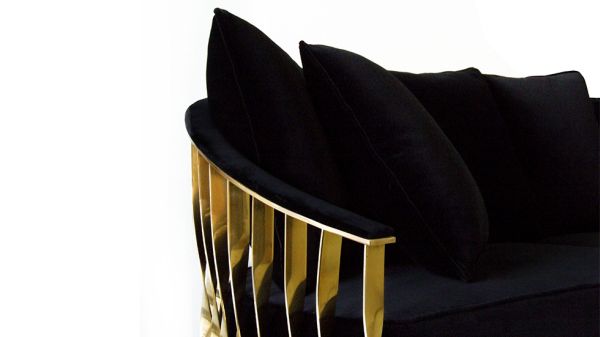 This is what Koket had to say about Mandy sofa –
This fluid an unusual stool and sofa transcends design and jewelry. Conceived from a cuff bracelet, the demi-lune Mandy stool and sofa will embellish any setting with its soft upholstery and a base in twisted high-gloss brass.
So, in a nutshell – the furniture piece is envisaged as the main showpiece of your opulently decorated living room. This ostentatious nature is derived from the high gloss brass framework on the rear side, while being supported by an inconspicuous stainless steel base beneath the upholstery. As for the commercial side of affairs, the entire Mandy sofa will come with its own pillow set (consisting of seven pillows) expertly stitched from Koket's Fabric Collection.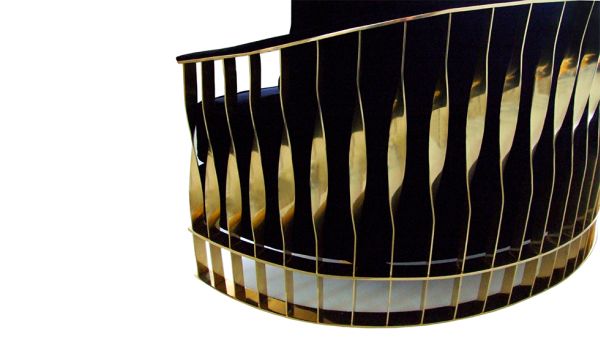 Dimensions – W 173 cm or 68.1 inches; D 78 cm or 30.7 inches; H 78 cm or 30.7 inches
Weight – 84kg / 185Lb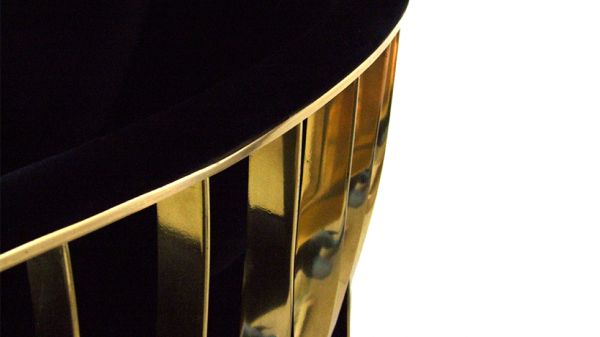 For more details on pricing and other features, please do check out Koket's product page.
All images are courtesy of Koket.