Bulgarian architect Hristina Hristova, has created a 96-square-meter tiny vacation home that helps the family to evade from cities crowd and high prices of resorts. To avoid expenses by buying immovable holiday home, the family thought of creating their own mobile home, dubbed as Koleliba (word meaning a hut with wheels).
The tiny house on wheels comprises foldable couch, a kitchen with sink, refrigerator, oven and countertop space and bathroom hidden behind the kitchen area. The over-sized windows allow the family to enjoy panoramic view. Canopy attached with the vacation home allowed them to enjoy food and drinks with their family and friends.
For Hristova and her family, the main purpose of building this tiny vacation home was to motivate to spend more time outside rather than being inside the vacation home, which we usually do when staying in luxury resorts and hotels. Kolelibo is built from timber, rockwool insulation and Bulgarian pine cladding, while the furniture and interior is made from birch plywood. Both external wood and interiors is coated with Osmo protective oil- developed to resist weathering fade and maintaining the natural appearance of the wood.
Tiny houses on wheels like Koleliba, are taking one-step forward to simple and healthy living; they not only let you enjoy the natural surroundings but also help to connect with the family.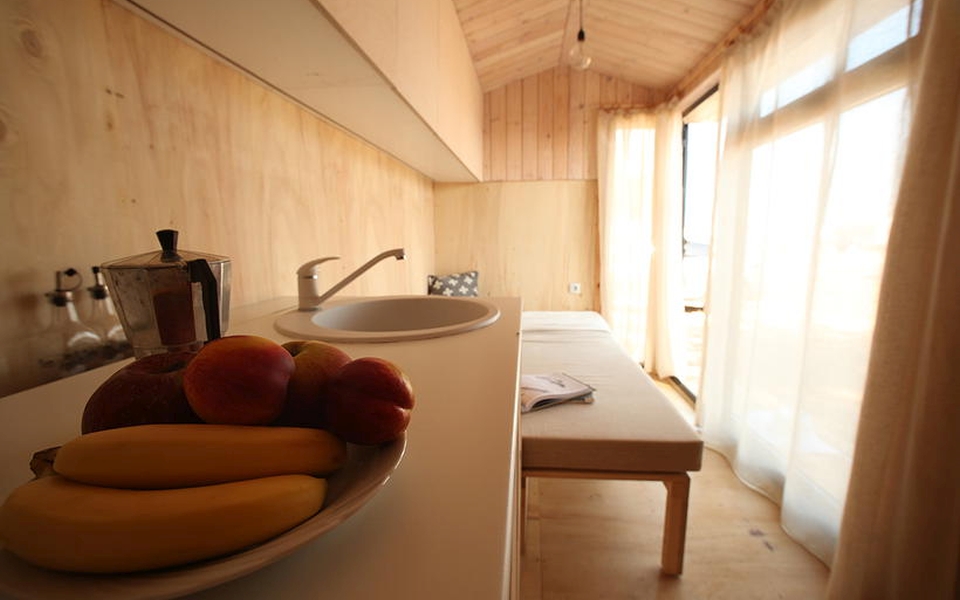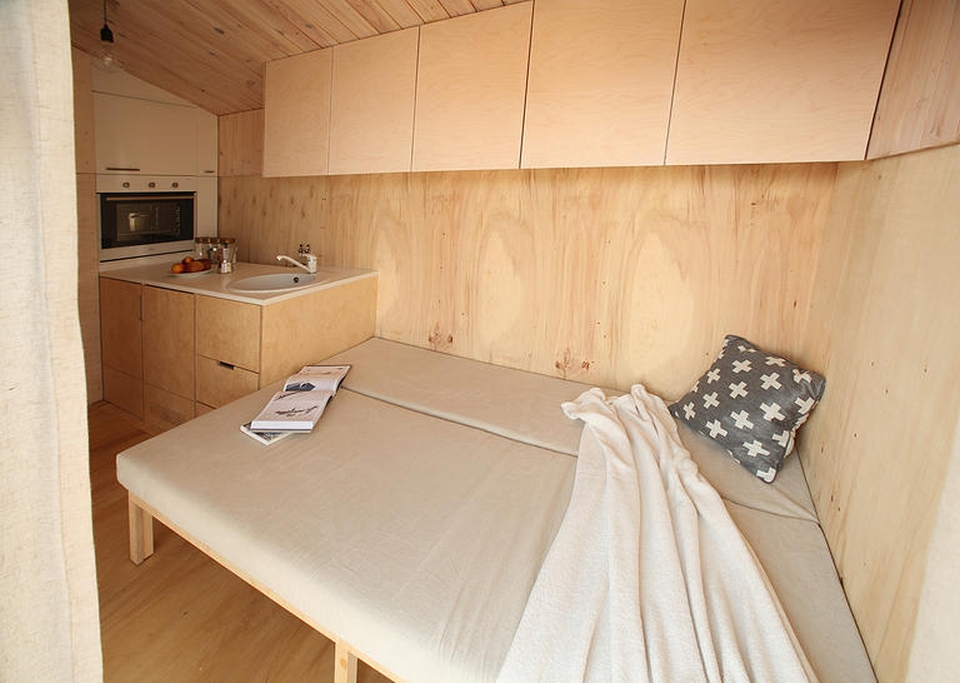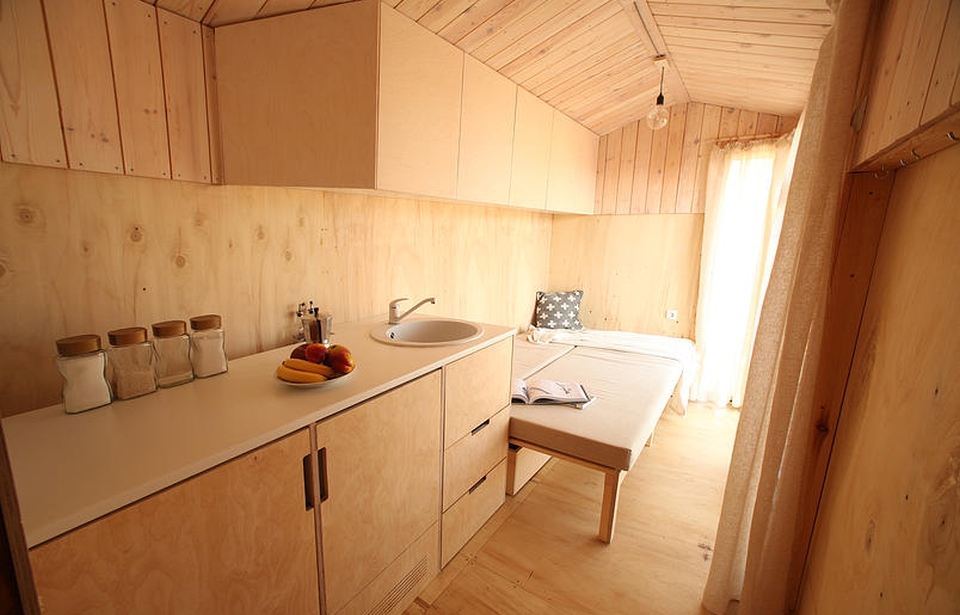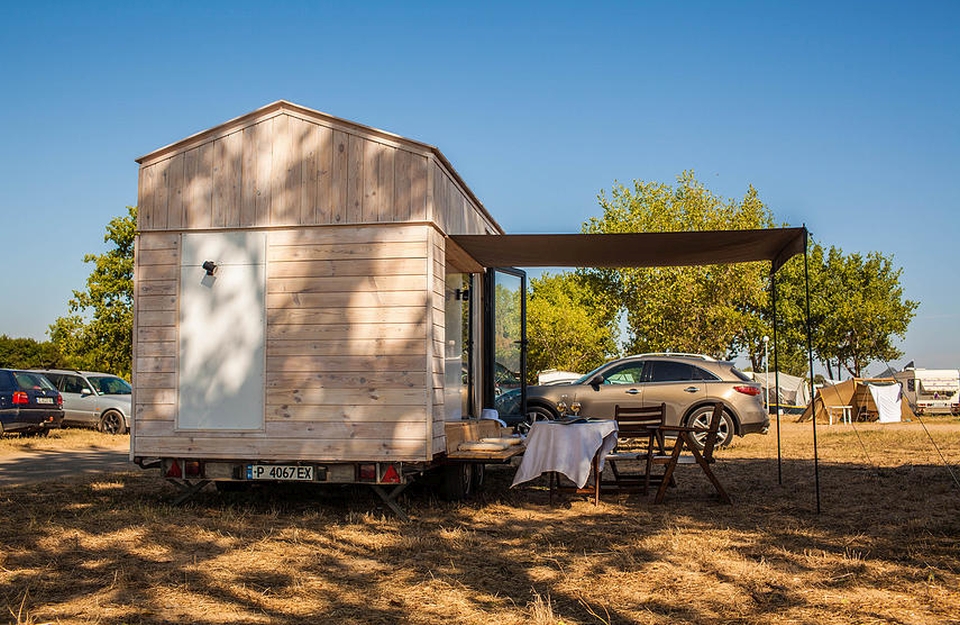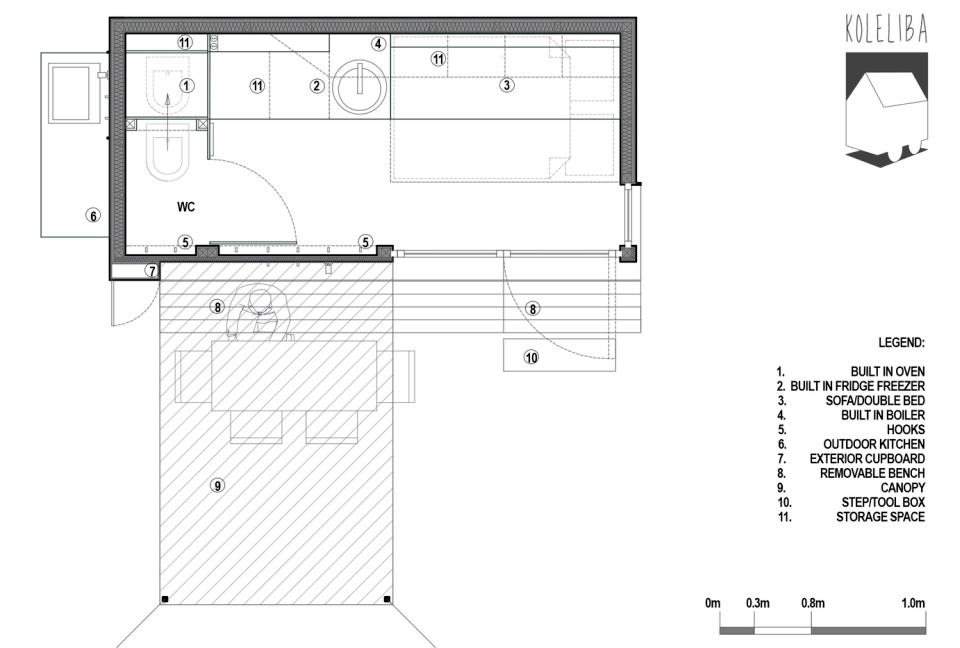 Via: DesignTaxi