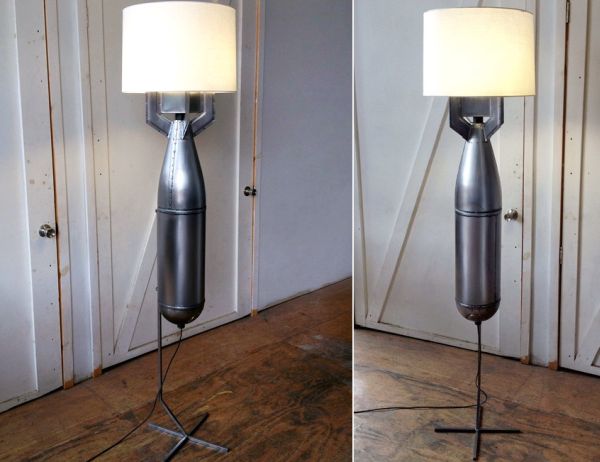 Aftermath of war leaves thousands of people stranded in the darkness of loss and a lot of waste in reckless destruction. Disposing of  the war's waste is a back breaking task for a nation under siege. However, utilizing leftovers of war as a home décor is a very good idea, indeed. Working in this idea, creative thinkers at Stockpile Designs in Brooklyn, NY have put their imagination to craft an elegant floor-lamp using a real bomb. Dubbed as the Megaton Floor Lamp, this recycled artifact makes use of a real disarmed 100-lb Korean War-era kinetic bomb.
The heavy steel body is suspended above the floor using a skinny stand that gives a chic look to the entire creation. The original paint is stripped off and the left after steel is hand polished to give it a glossy finish. The Megataon can also be easily disassembled because of the special hardware employed, which also helps in maintaining the bomb safely in place.
This floor lamp is approximately 70" high from the floor to the harp and is finished with a 6′ cloth-wrapped cord along with a vintage-style plug. This light fixture that embraces bitter sweet memories of the war, would undoubtedly be a conversational piece among your guests because of its green character and unusual design. This floor lamp is available at Stockpile Designs for $1,680. If you think it puts heavy strain on your wallet, then you can go for cheaper but better looking lamps, i.e., Blitz and Friendly-fire Anti-tank lantern, that cost $218 and $740 respectively.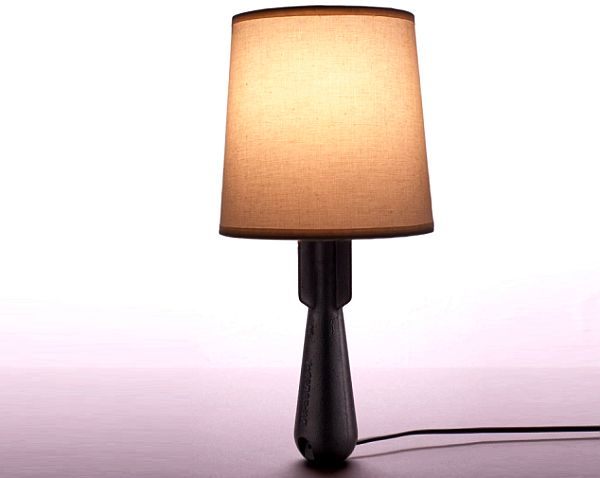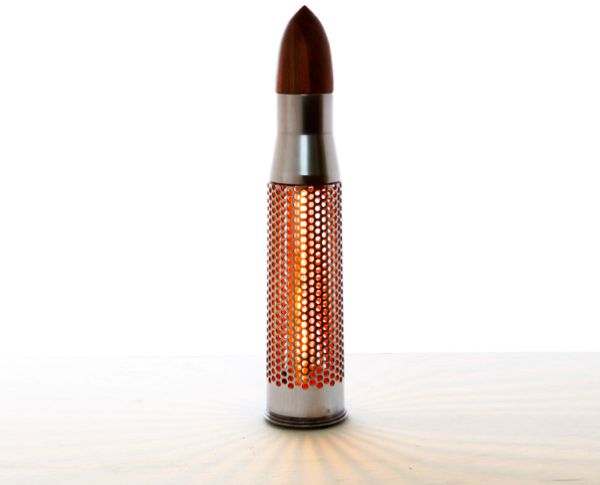 Via: Trendhunter