Looking for a quirky lighting fixture for your living space? Check of the vibrant KUBIS Lamp Collection by Ukrainian designer Sergey Lvov. The artist is renowned for creating playful wire-based furniture, and the colorful collection of lamps is no different.
The designer has bent hued wires into interesting shapes to form whimsical centerpieces for any room. This collection includes a pendent lamp: KUBISOVER, a table lamp: KUBISON and a floor lamp: KUBISBY. The table and floor lamps rest on strong metal stands. On the other hand, pendent lamps hang on a ceiling through a colorful wire. The lampshades come in cube-like shapes, whereas the light bulb is encased in a metal unit that boasts "WTF" acronym.
WTF is a pretty common term these days – whether you say it or type it on text messages. Combining graphic design with basic elements of graphical philosophy of suprematism was quite popular in early 20th century that focused more on quadrangles, circles, and crosses. Lvov has taken cue from the philosophy of suprematism, and brilliantly turned the two-dimensional plane into abstract image of three-dimensional reality.
Inspired from the painting of Kasimir Malevich "Suprematic composition" (1916), the designer has created playful lamp designs in such way that it blends two phenomena that are 100 years apart. Find out more about these graphical lamps on the designer's website or Instagram account.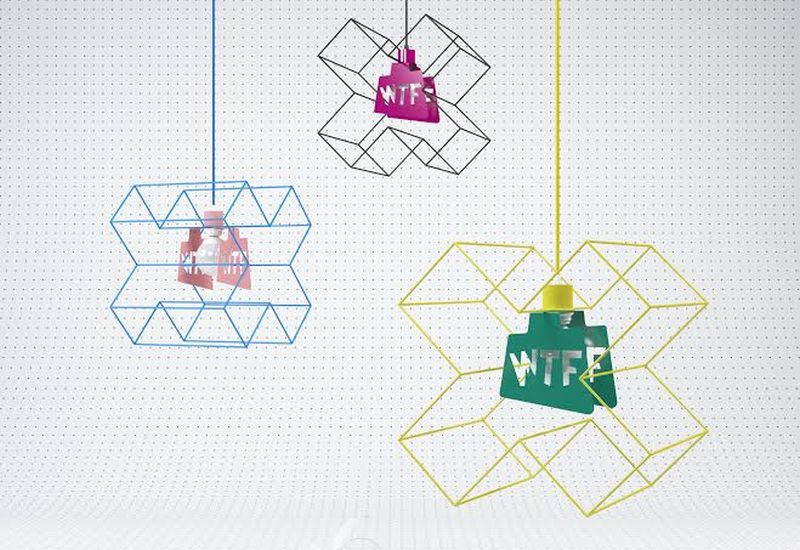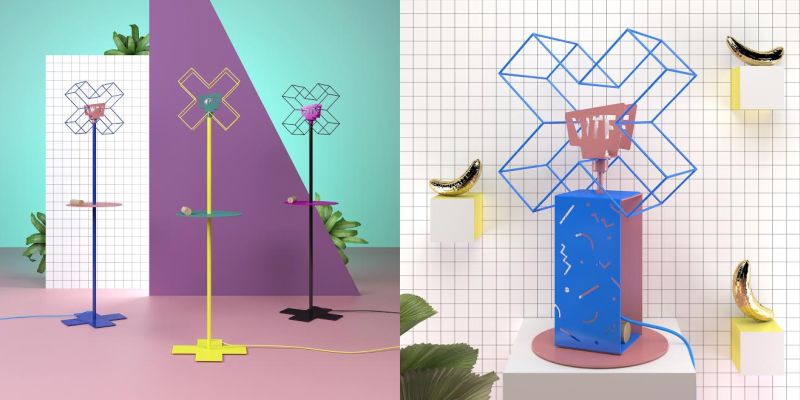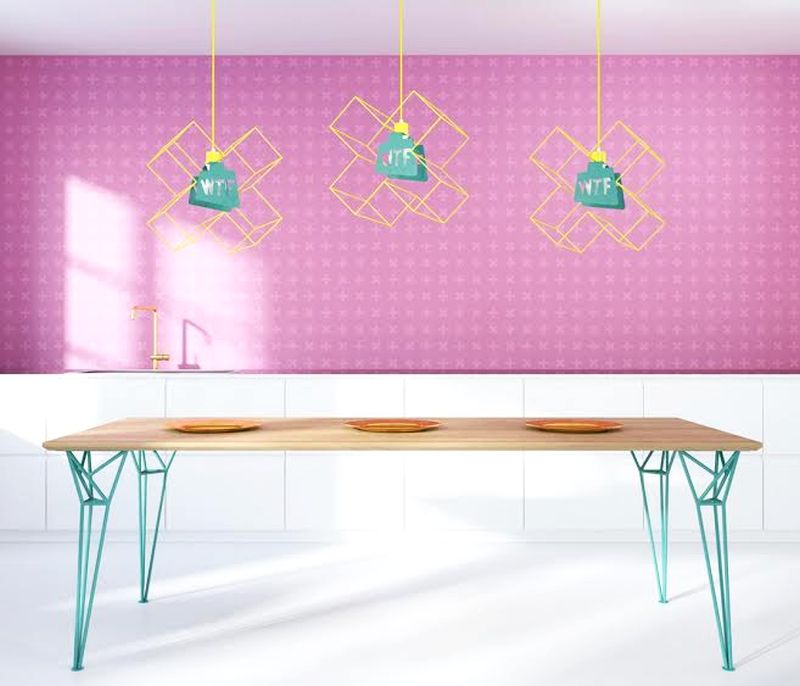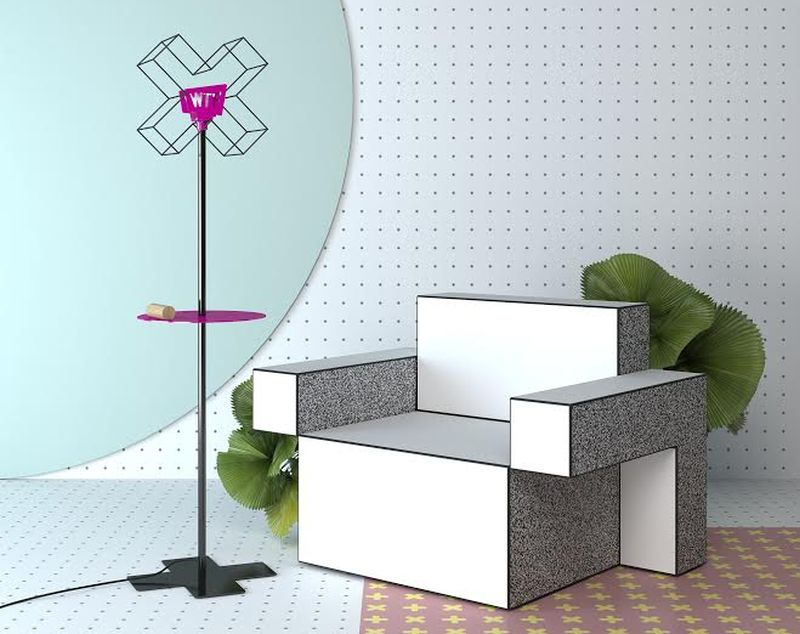 Via: Behance