Famous multihull designer Kurt Hughes started working on this otherworldly Lunar Lander tiny home about ten years ago. Utilizing his boatbuilding skills, he has successfully built a low-impact, habitable tiny home on the banks of the Columbia River near Beverly, WA. The whole structure weighs around 3,000 pounds and stands on metal beams reinforced with concrete pads. Hughes says,
It will be a weekend getaway place, especially for creative work, and for the kids to visit the Gorge events.
The complete white exterior with generous geometric shapes and patterns add minimalist aesthetics to the architecture, while also making it resemble a vintage spacecraft. There is a small staircase with solar-lighted steps leading to the porthole-like front door. Once inside, you'll find complete white interiors with a plenty of windows and a glass-roofed geodesic dome, flooding in ample natural sunlight.
On the main level, there is an open living area with external modules for bath, dining and storage. There is also a small sitting nook, overlooking the Columbia River on the main level. The sleeping area with separate lounging pit lies downstairs.
Also Read: Harow's Apollo 11 Table is inspired by the 1969 lunar lander mission
For insulating this uniquely designed tiny house, he used foam and carbon fiber structural insulated panels which he made himself. Hughes also prioritized energy efficiency in the design by including a quarter-ton ductless heat pump, air-to-air heat exchanger, and marine grade 12-Volt electrical systems, LED lighting and solar arrays. Metal stilts and 3-inch-thick toilet tank sitting below a special-ordered Toto toilet ensure that the spaceship-inspired tiny home leaves minimum impact on the environment.
We have also featured a few spaceship-inspired homes before but none matches the elegance it delivers through unique design, views and a range of comfort and amenities.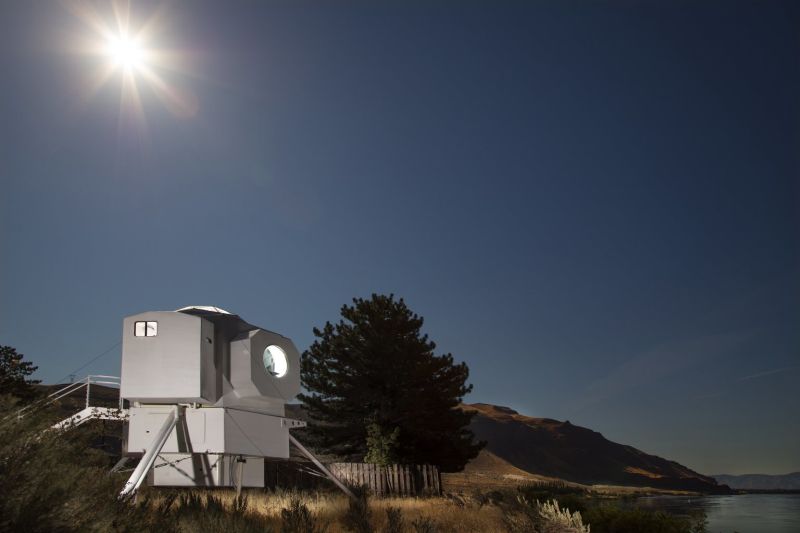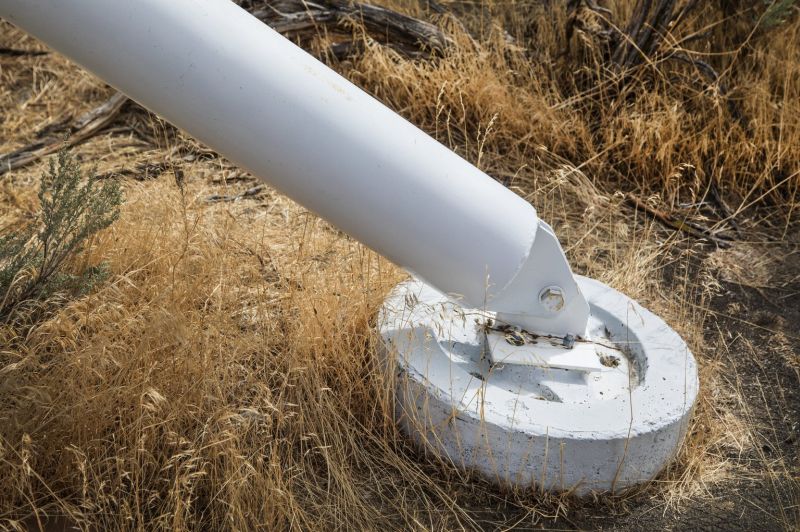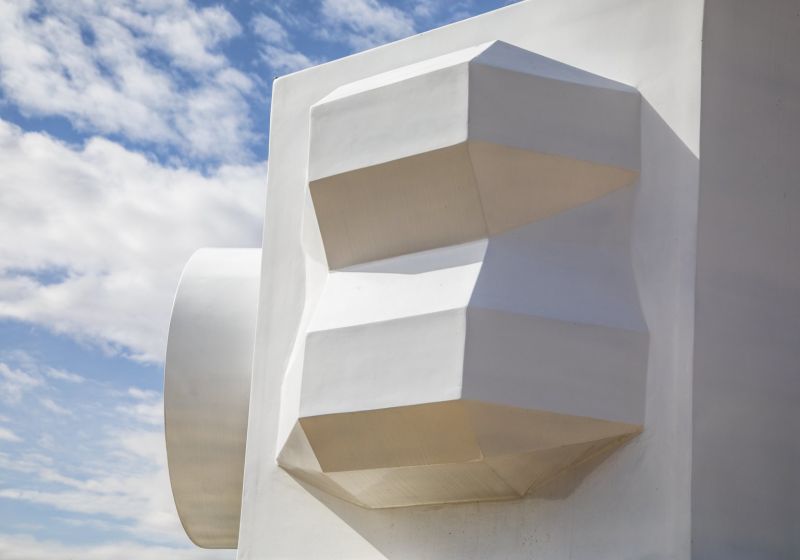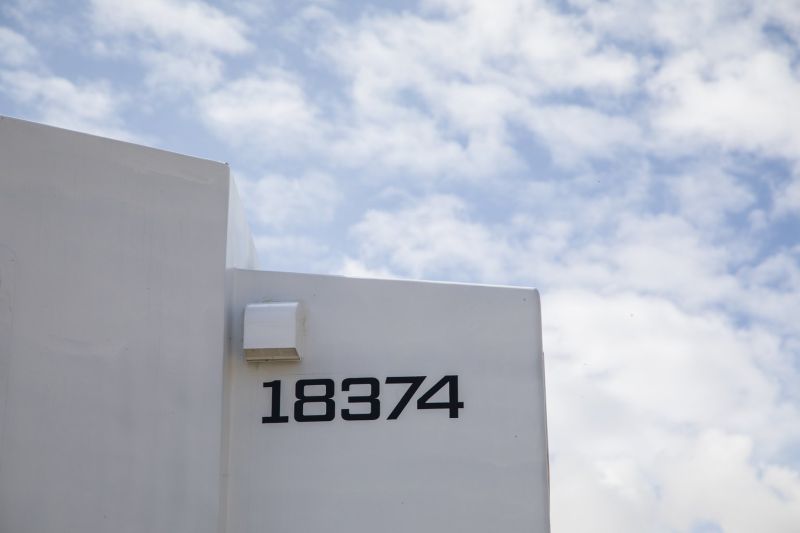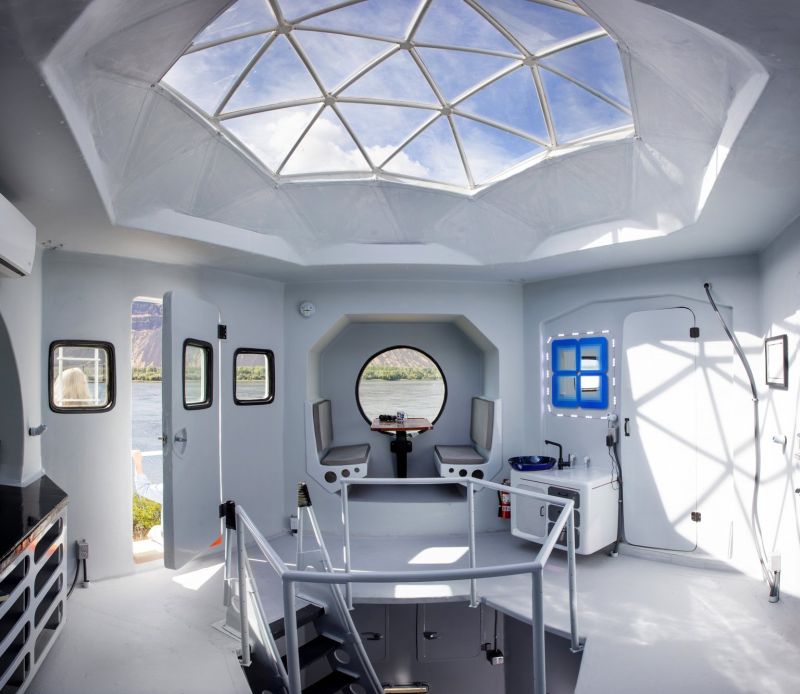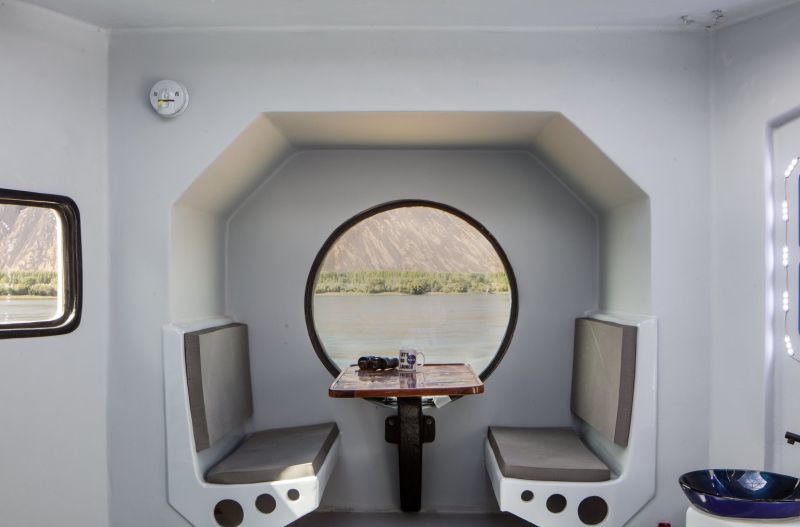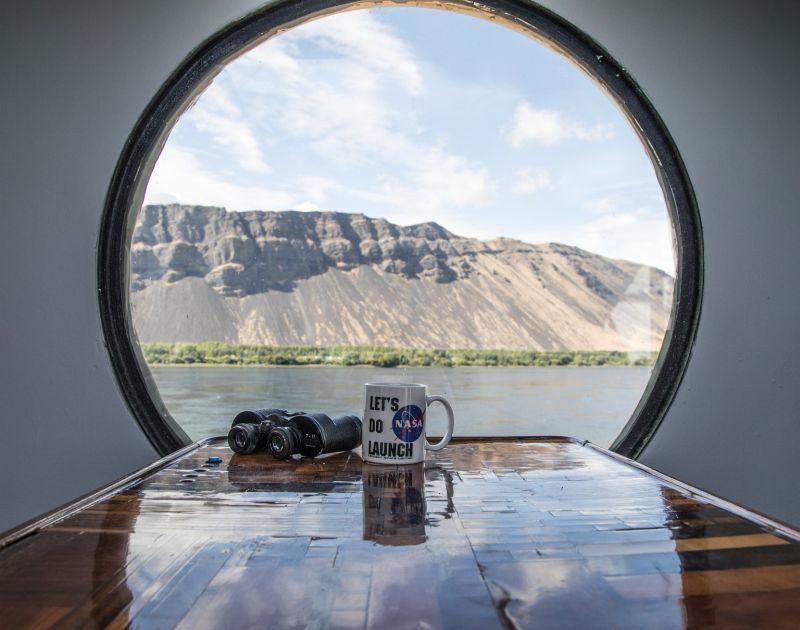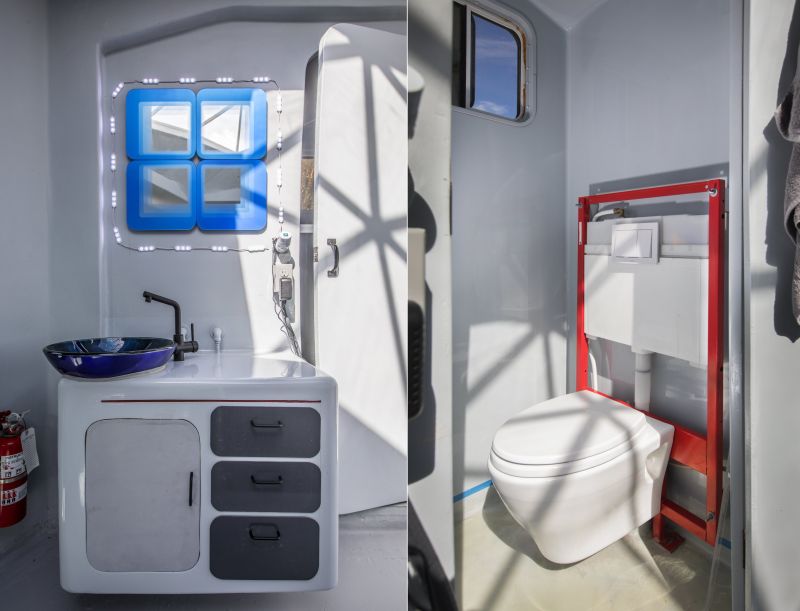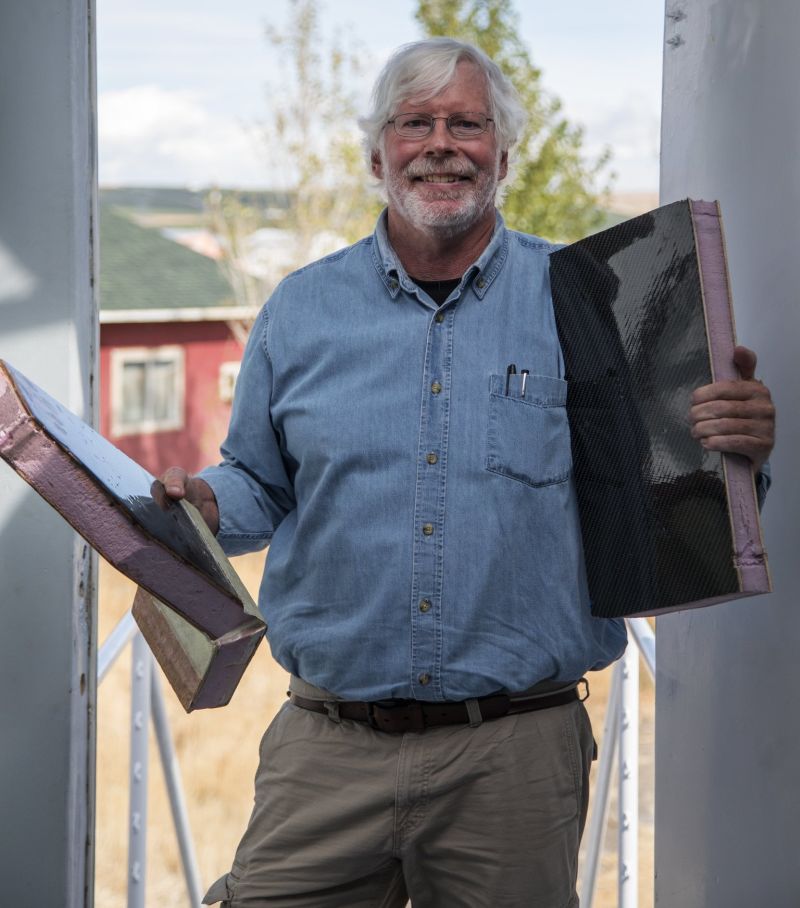 Via: TheSeattleTimes