Boston-based IoT startup Kuvée has invented the world's first and smart refillable case that keeps your wine fresh for 30 days. Since, everything is turning smart, the startup decided to create a Wi-Fi connected smart dispenser that looks like any ordinary wine bottle, but works like a 'Keurig for alcohol.'
Having raised VC funding of $6 million from General Catalyst, Founder Collective and Bolt, the patent-pending Kuvée ensures that your last glass of wine is just as great as your first. Made from ABS plastic glass and fitted with LCD touchscreen accelerometer the refillable case allows users to open multiple bottles without worrying about freshness of the wine.
Designed in two parts: the refillable case and the wine cartridge that fits inside the case. The wine cartridge with good 'ole screw cap keeps preservation valve clean, while the RFID reader signals dispenser of what wine in use, shelf life and glasses remaining. Fabricated to easily slide through an opening provided on the base of the dispenser, it gives full details about wine's makeup and also displays how much wine is left in your bottle.
Teamed up with wineries like B.R. Cohn, Girard, Pine Ridge and Round Pond the smart label touchscreen on the wine dispenser also lets you interact, discover and buy wines at the press of a button.
The startup has launched an Indiegogo campaign for Kuvée. Available for pre-order on both the company website and Indiegogo, the Kuvée's starter pack comes with a case and includes four bottles of wine. Rolling out the first batch to residents of California and Massachusetts in October 2016, the company will ship to the masses in California, Massachusetts, New York, Oregon and Washington from December 2016.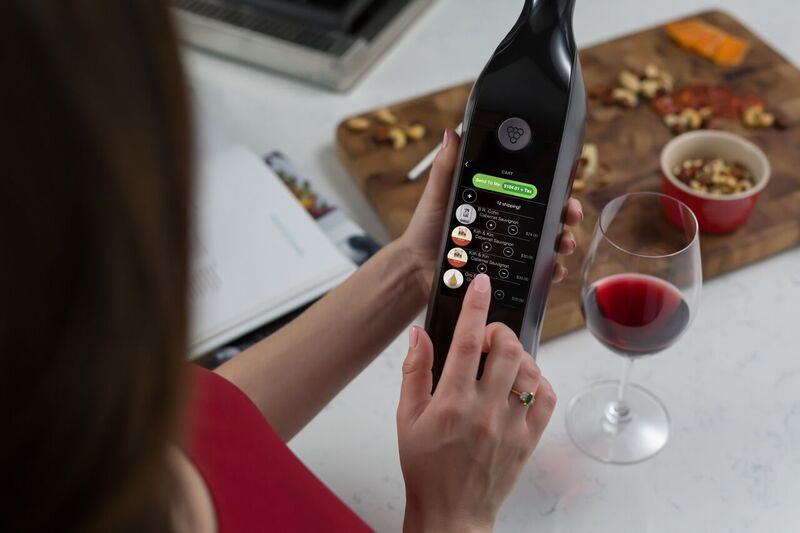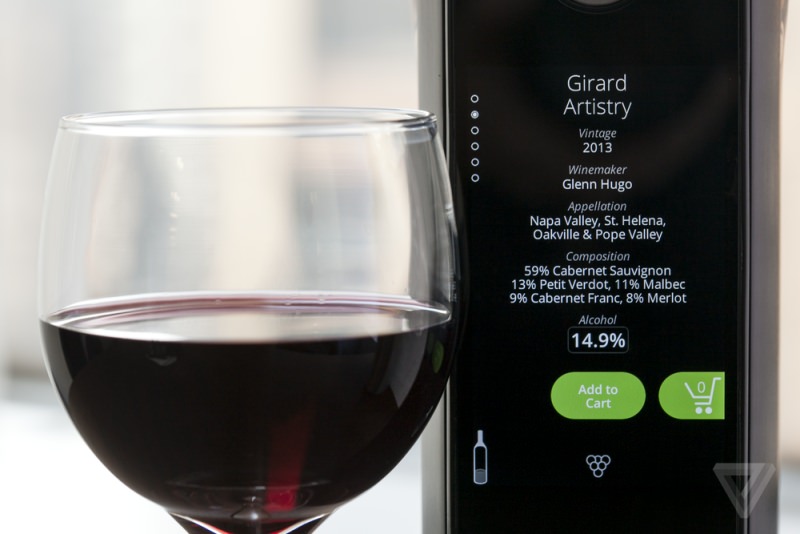 Via: LaughingSquid