Japanese architect Yoshiaki Yamashita has created single-story timber house for a car-loving couple from Kyoto. To ensure the couple's love for cars is reflected into their living space, the architect has come up with a brilliant solution to make a transparent garage right at center of their home.
The client's main requests were that the space accommodates their red car and allows the influx of natural light. To satisfy the latter request, this transparent glass garage has been created within the house. Moreover, timber accents are lined all around the dwelling for some contemporary aesthetic.
This glassy garage is installed in middle of the living room, right next to the kitchen and dining area. On the other hand bedroom is positioned at the other end of the home, linking to a private backyard. The homeowners can view the car from any section of their home. The high-ceiling Kyoto house also features eye-level windows to let in natural light, whereas the contrasting red car adds industrial appeal to the interior.
All in all, this single-story home is a great place to hide-out with your treasured automobile. We personally loved this car-centric home interior and the way spacious appeal is maintained. What's your take on this light-filled home?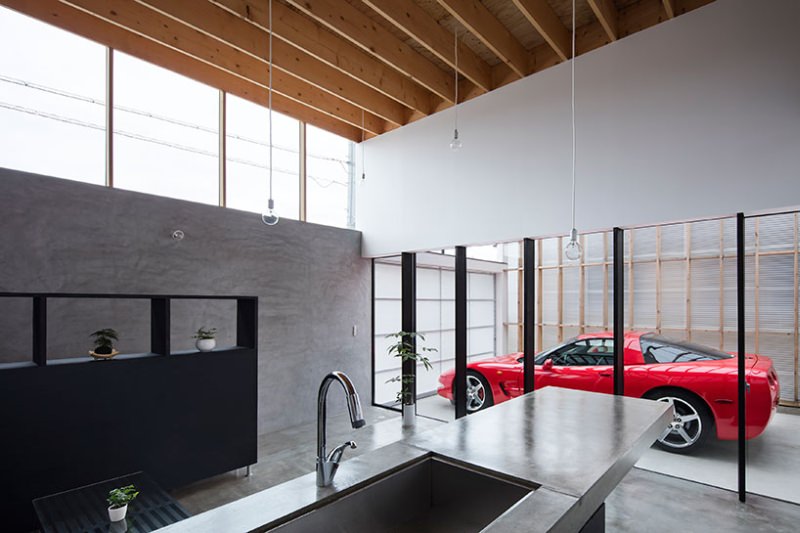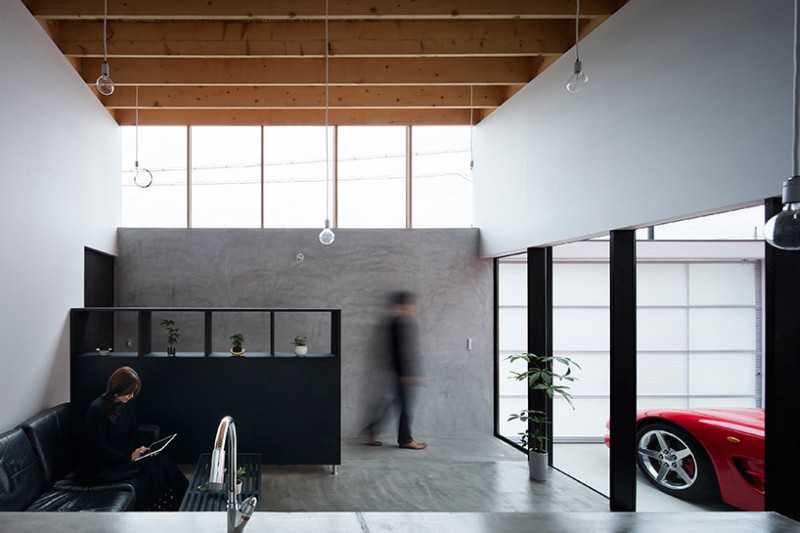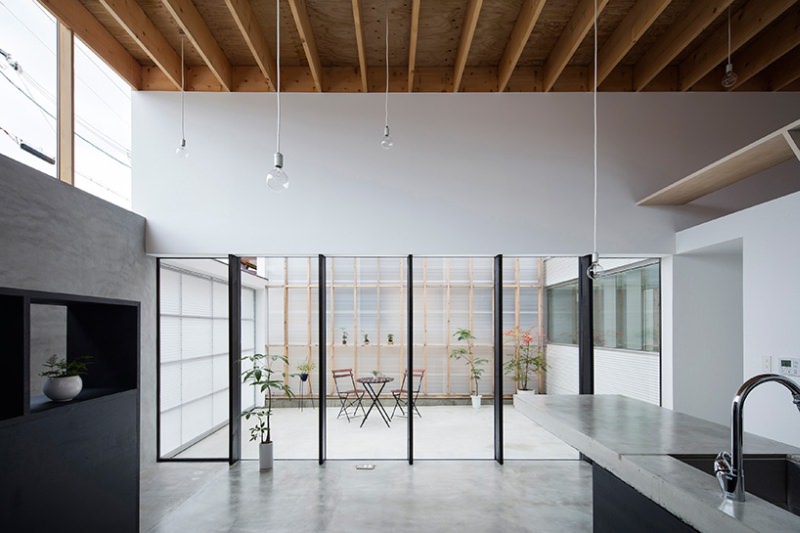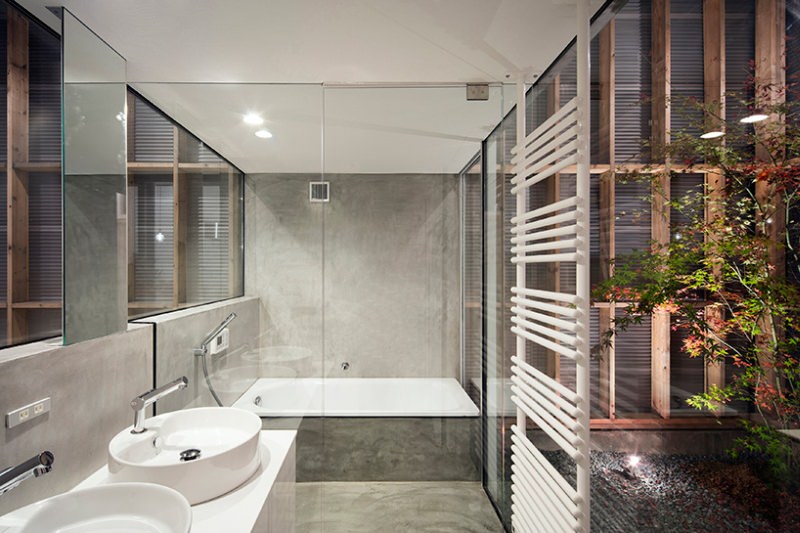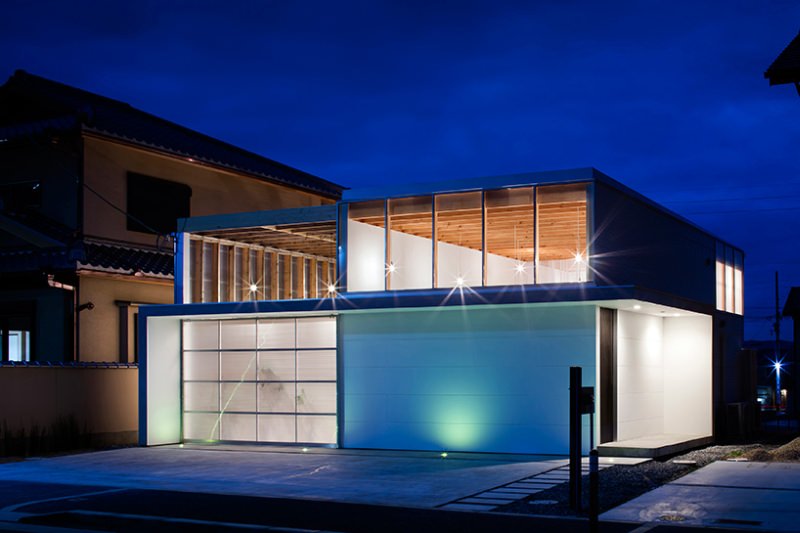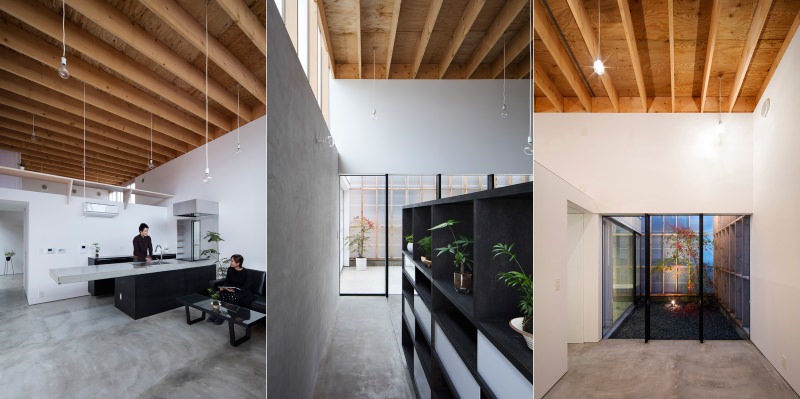 Via: Designboom