Living in a small apartment with poor bathroom facility? Don't worry, as French bathroom manufacturer Line Art collaborated with young design brand La Fonction to create elegant and fully functional stand-alone bathroom unit entitled La Cabine. It is an autonomous bathroom that remains hidden within a beautifully crafted wooden wardrobe.
From outside the cabinet looks like a modern piece of furniture, but when the doors are open a compact utilitarian bathroom is revealed with all necessities. Inside the wardrobe you can see wash basin along with mirror, drawers and shelves to store lavatory accessories and ample space to hang your bathrobe, towels etc.
It is made entirely of solid oak and also available in eight different finishes, bringing the intimacy of a bathroom into any environment within home or commercial settings. La Cabine is an innovative and space-saving washroom for individuals living in very small dwellings. Apart from residential settings, it is the best bathroom solution for hotels that often indulge in merging bathroom and sleeping area. You can purchase this sophisticated bathroom cabinet online for €5400 (approx. US $6,702).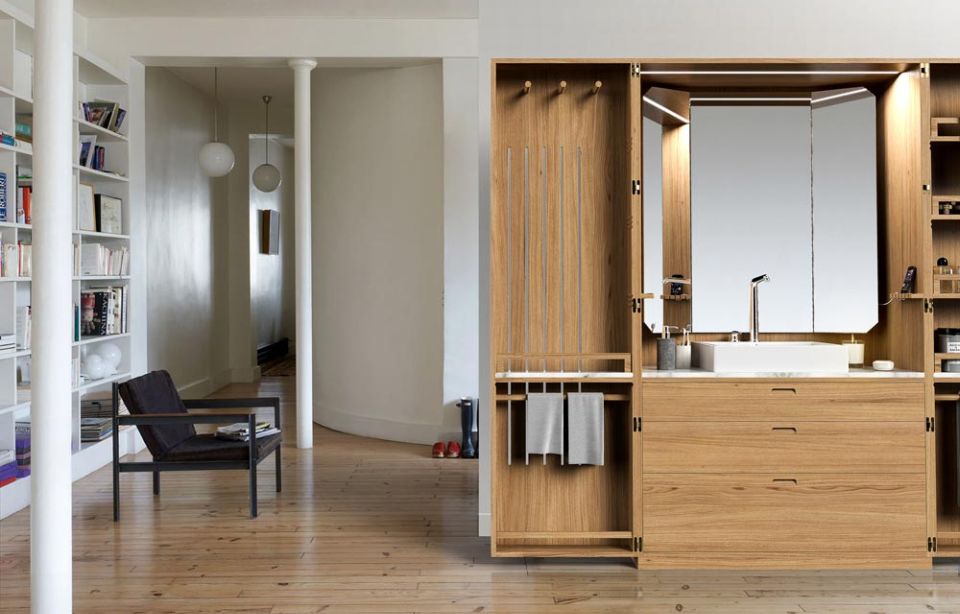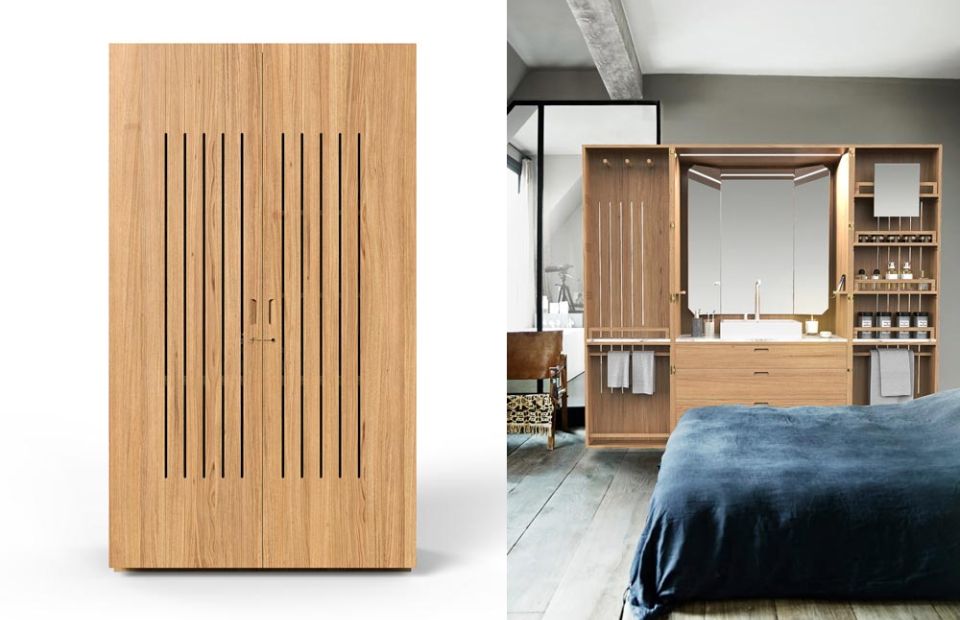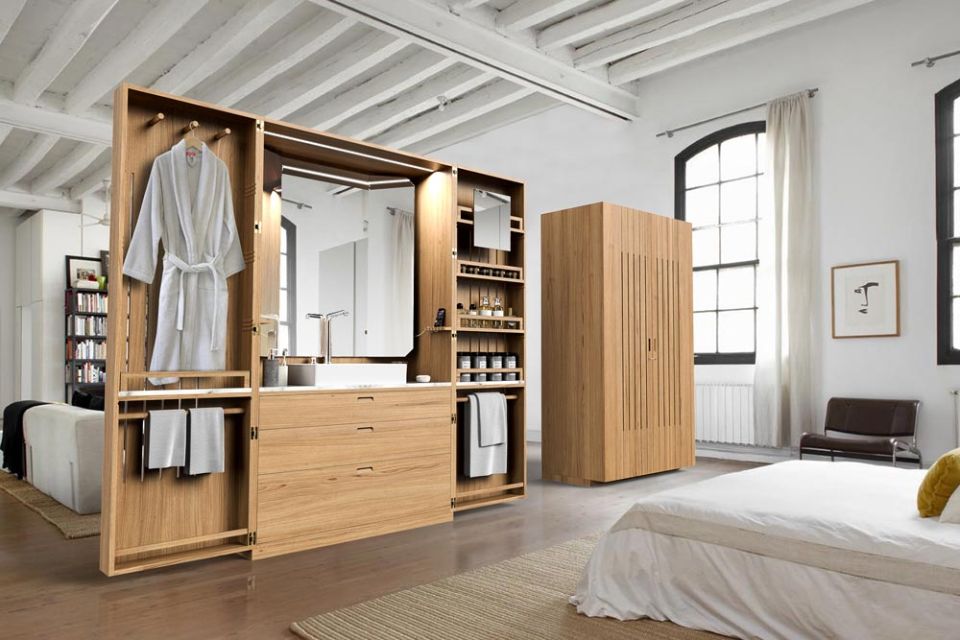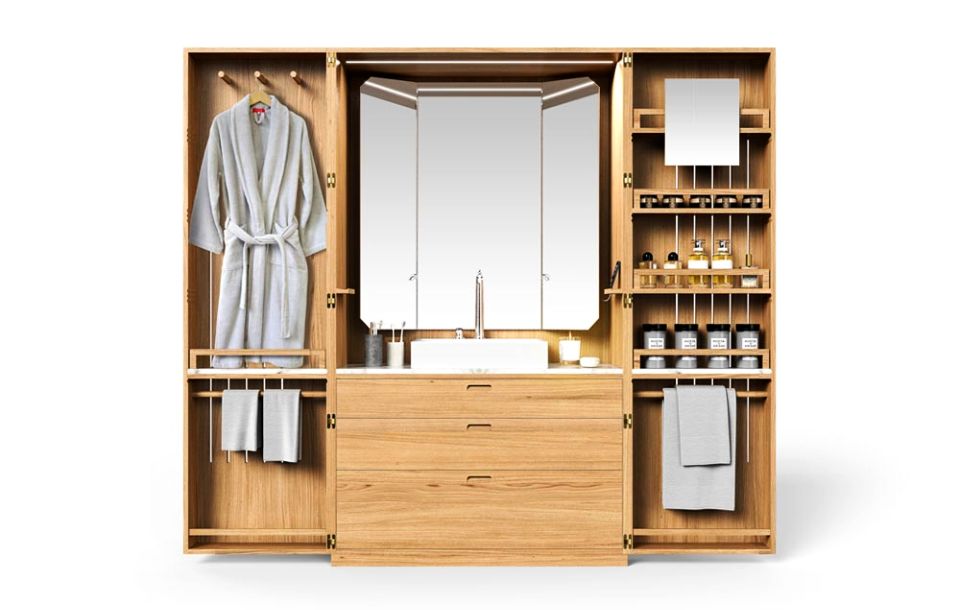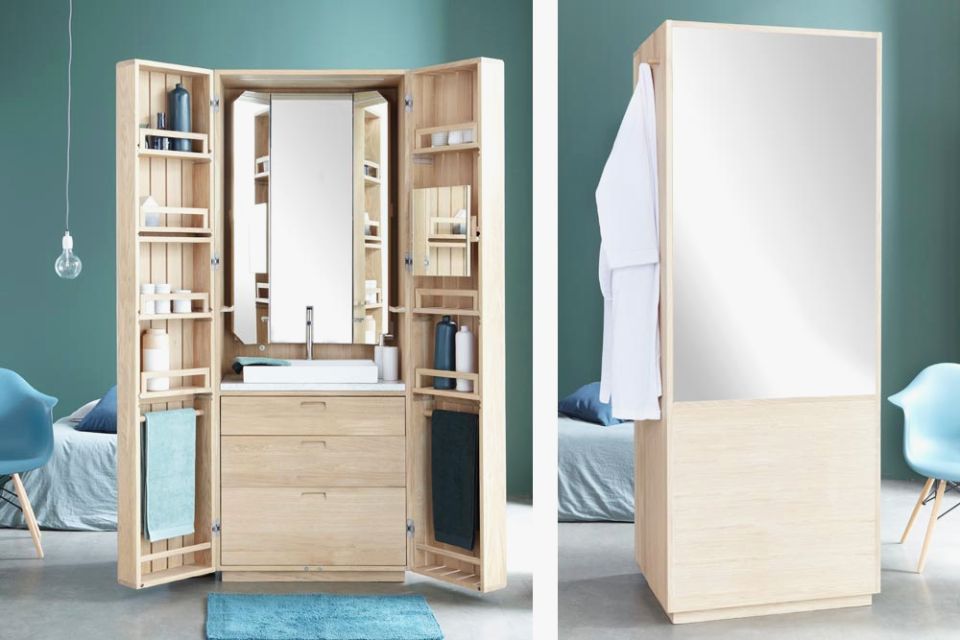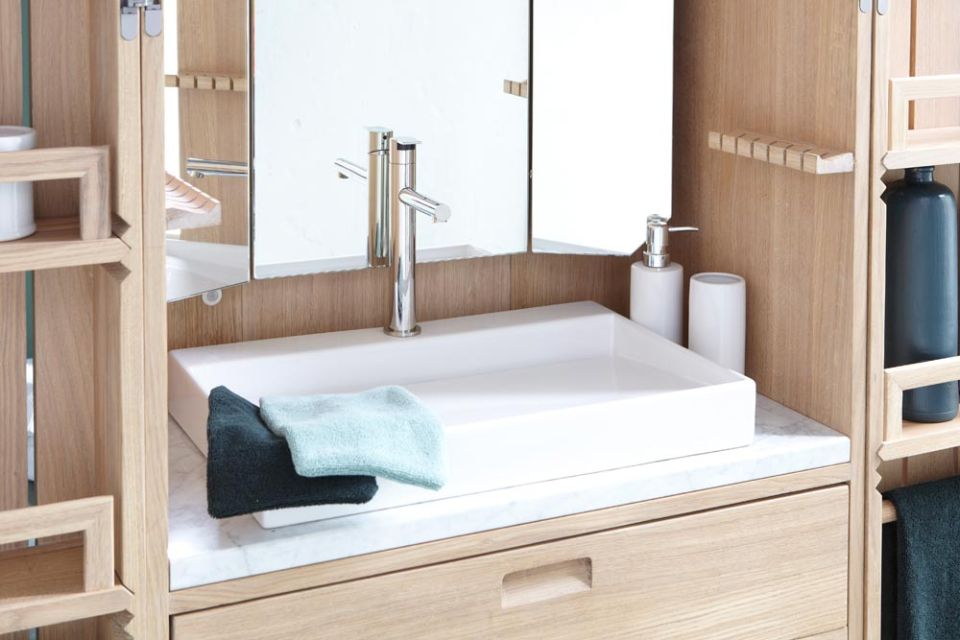 Source: LaFonction